If you're considering making your own wedding shower cake (or if you're the host, making it for the bride), then you've come to the right place. This is a super simple method for making your own cake that is beautiful and professional-looking.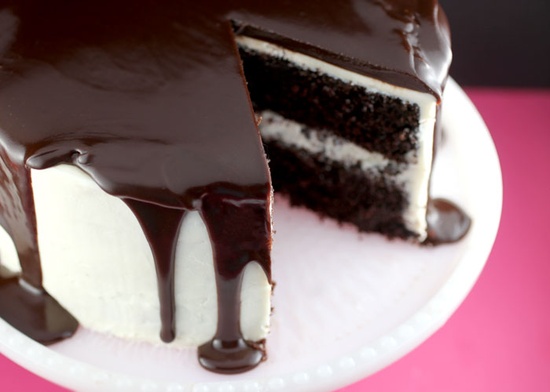 Here's what you'll need:
3 Cake Mixes of Your Favorite Flavor
Heart Cake Pan (3 Preferably)
2-3 Cans Favorite Flavor Frosting
1 Can Another Flavor Frosting (another color, too)
You'll start out by baking the 3 heart cakes according to package directions. Be sure to allow the cakes to cool completely before removing them from the pans, as they will break and crumble if they're still hot. Place the first heart cake on a cake board (you can get these from your local craft store). Using a bread knife, carefully cut the top so that it's perfectly flat rather than bumped up. You'll want to do this for all 3 cakes. Use the frosting to cover the top in a ½ inch layer.
Stack the 2nd cake on top and do the same thing, and the third as well. Make sure the cakes are evenly stacked. Now, using a frosting spatula, frost the sides of the cake. They don't have to be perfect, but get the frosting as even as possible.
Next, take your different flavor frosting and remove the lid and foil seal. Place it in the microwave for 20-second intervals until it is melted to a thick liquid but not too hot. Carefully pour this over the top of the cake so that it drips down the sides. You'll want to stop before the frosting hits the cake board.
Voila – you have a beautiful, DIY cake that looks totally professional. Finish off by putting a cake pick or any other decoration you choose. It's also beautiful to leave as-is.