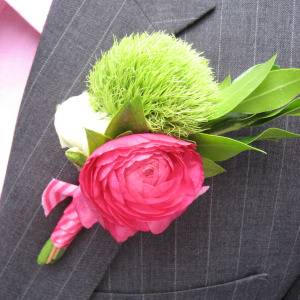 Hey all! It's been forever. I know, I know, I'm terrible!
A while ago we had the pleasure of contributing to BRIDES daily blog and I realized I never shared a link! Check it out here!
We made a few preppy boutonnieres in three easy steps, which you can check out in the article. You don't need much to make these – just a few supplies and a few minutes!