Pinning towards your dream wedding, but already tight on your budget? Why not take your scroll wheel for a spin and see what we have for you today! Frugal but not cheap, this will surely inspire those who desire the most of what they have for their wedding while keeping their wallet intact. It's simple, vibrant and memorable. But the best thing about their wedding is they did most of the planning and decorations! Their ceremony was set in their backyard, rented a community hall for their reception and the rest were handmade. Budgeting your wedding is truly one tricky ordeal, but if you have the right idea and a little bit of creativity-then I'm pretty sure your wedding will be remarkable! So, let's take a closer look at Simon and Jennifer's Backyard wedding through Daphne Chen Photography's beautiful snaps!
We're All About the Details!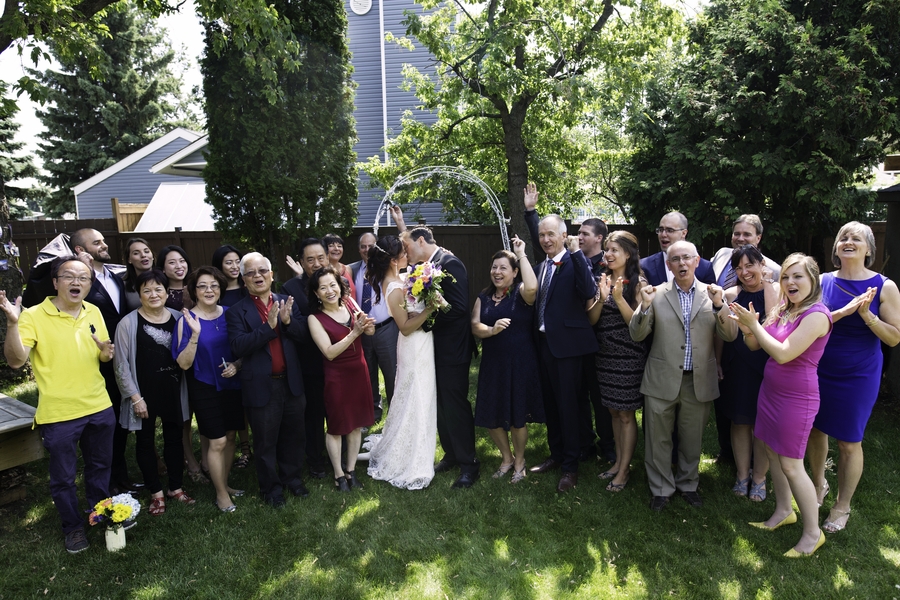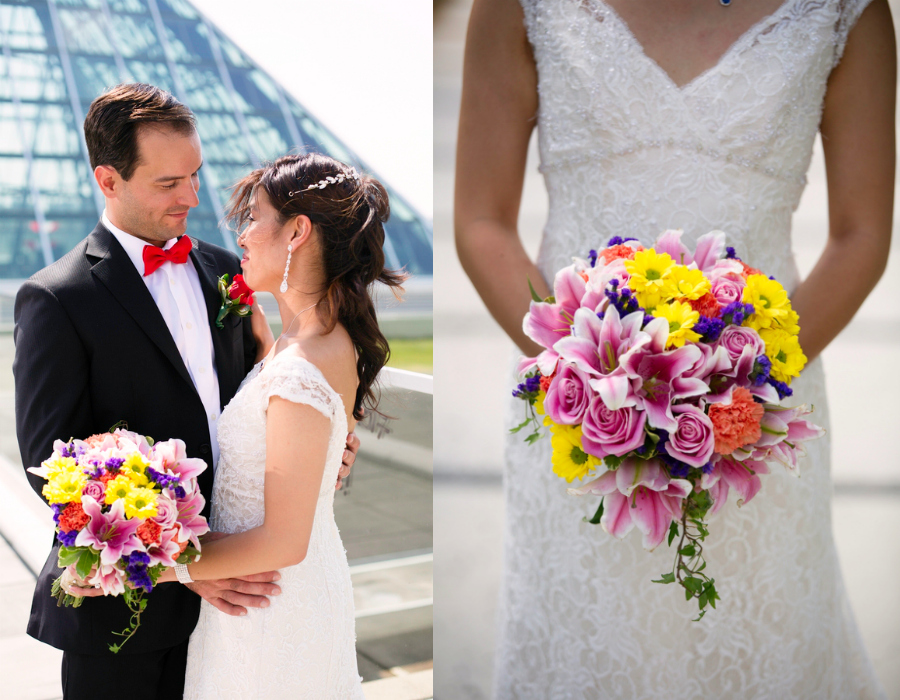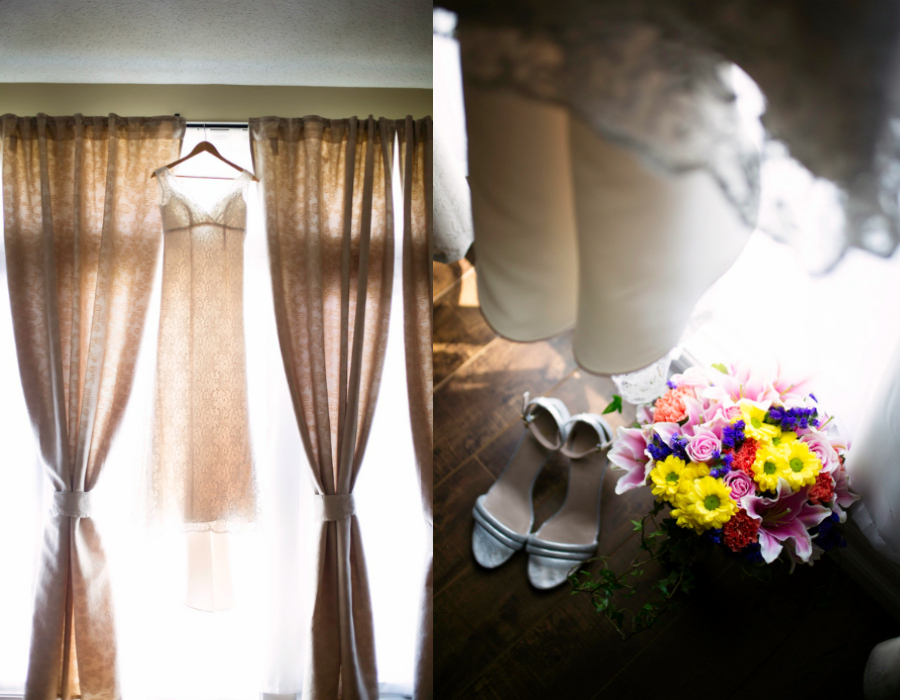 The DIY Crafts
Let's start off with the ceremonial wedding arch that is made out of crepe paper with a wooden arch sign. Simple and practical but fits very well with the backyard theme!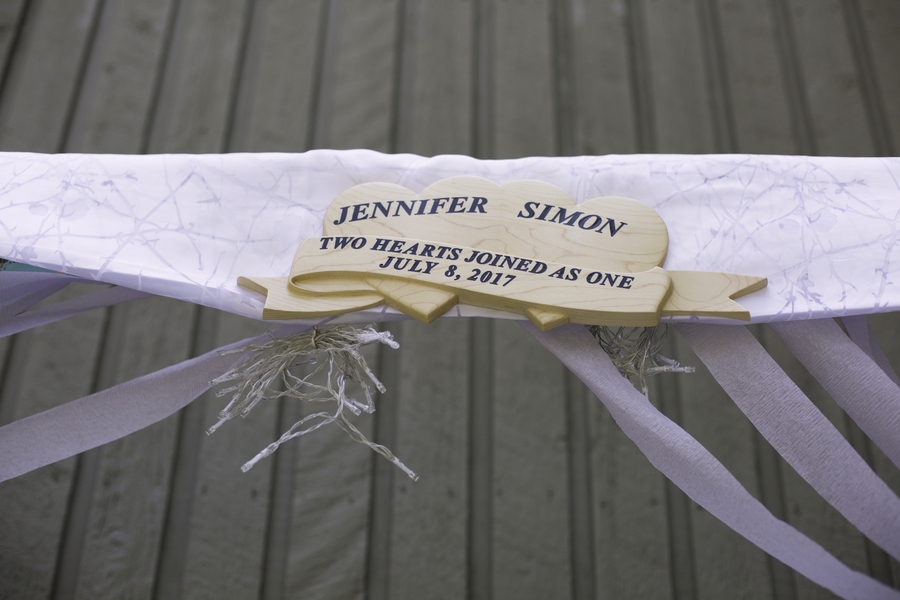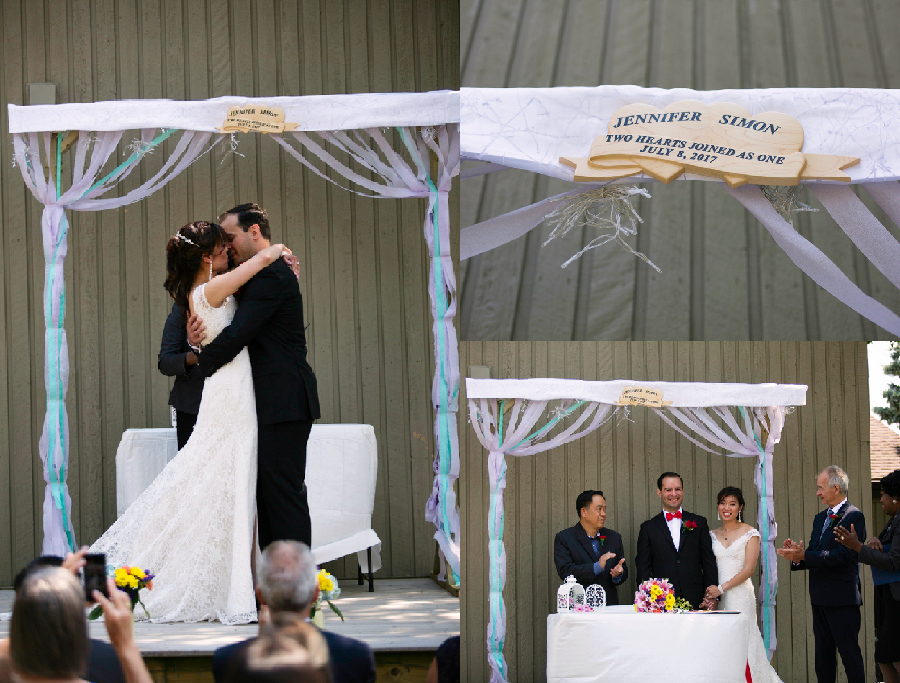 These are simple designs made out of typical items within your very own household. A bit of creativity and it would be a beautiful addition to your decorations.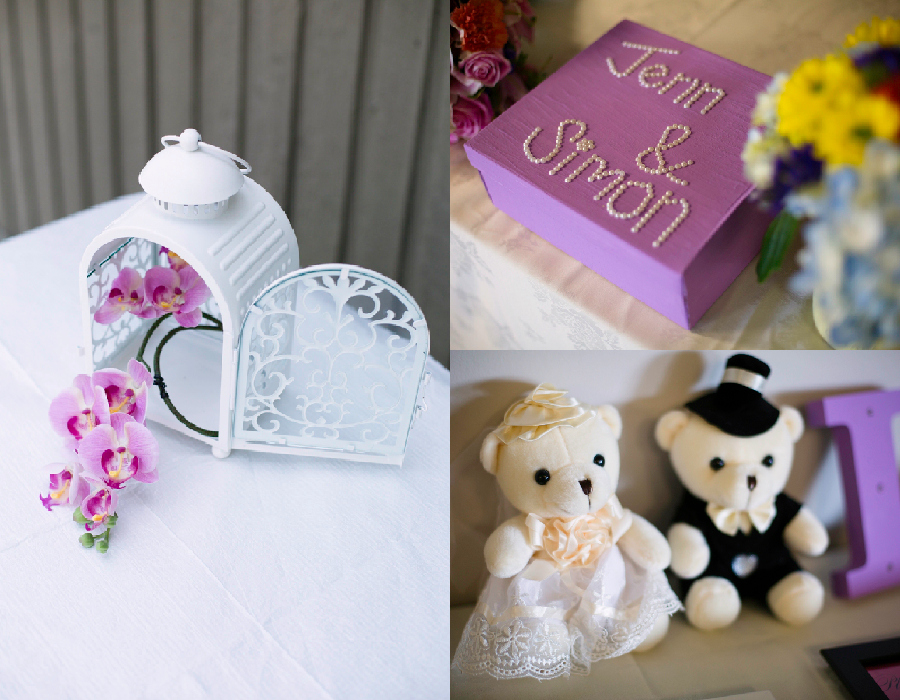 One of the hit giveaways this year are these picture frames that the guest could fill-up with photos taken from your wedding. This would certainly be one extra special idea!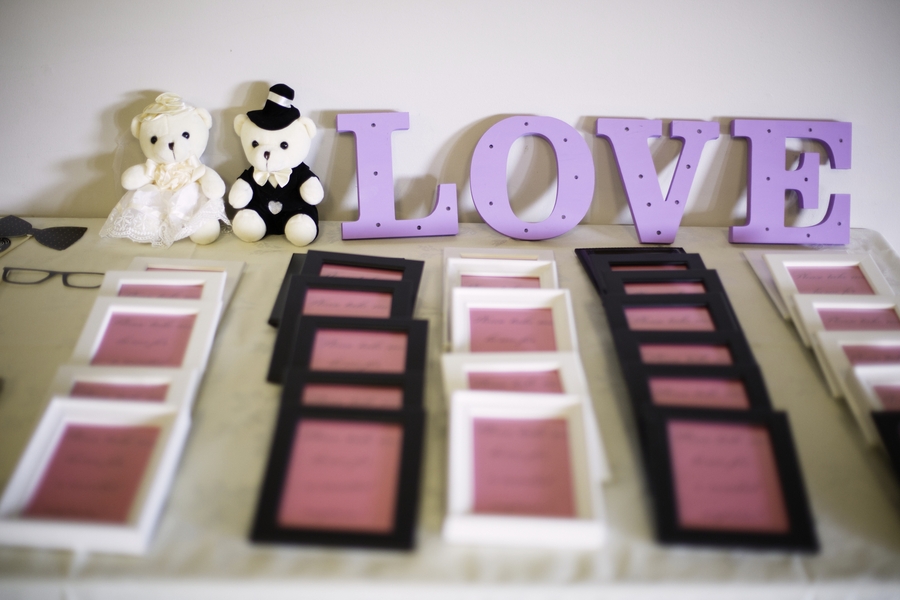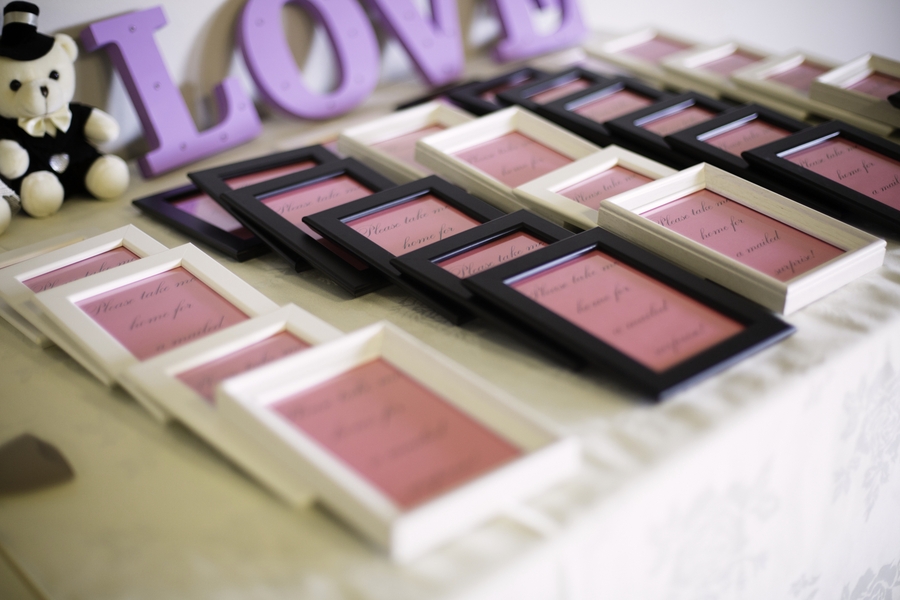 Having a backyard wedding often has it's own challenges and decorating the venue is one of them. What they have here are paper lanterns hanged with strings tied into trees. And to add more detail, the couple attached their most memorable photos to have a bit more personality.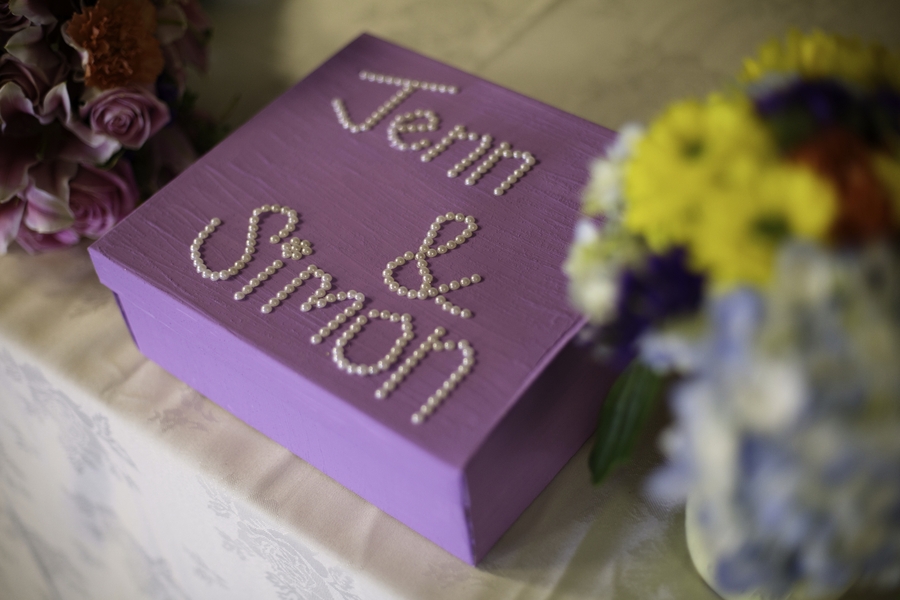 The Floral Backdraft
This is certainly making wonders! Backdrafts out of paper flowers are really every DIY aficionado 's dream masterpiece. And what better day to display such creativity than your very own wedding! These would provide not just a place for your guest to take pictures but also add more vibrance to the overall ambiance.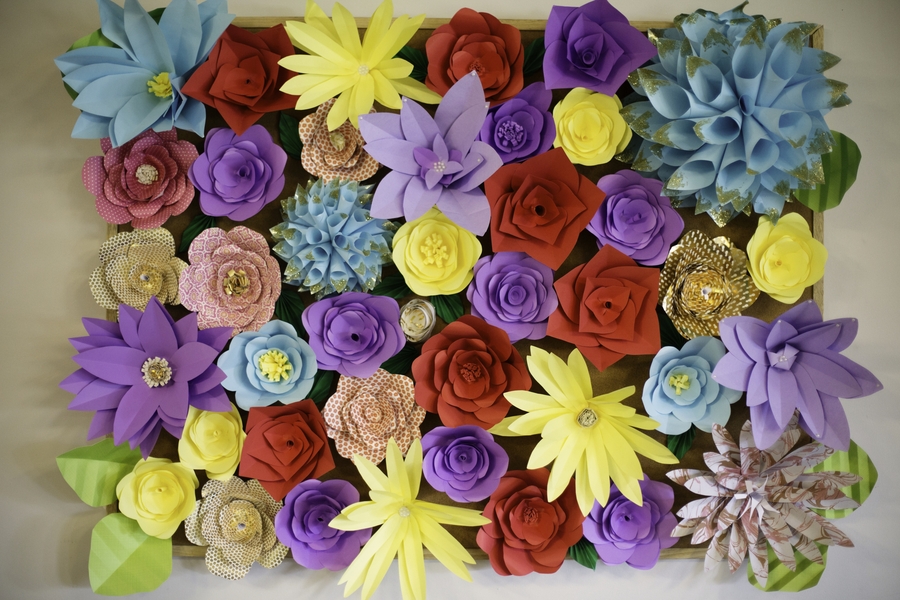 Ofcourse, what fits perfectly with your floral backdraft than masks and emotes! You can have these printed and attached to sticks. A fun and exciting addition to your reception!
The Cake
Keeping strong with their backyard theme, this decorated cake and cupcake would definitely be in your wedding checklist!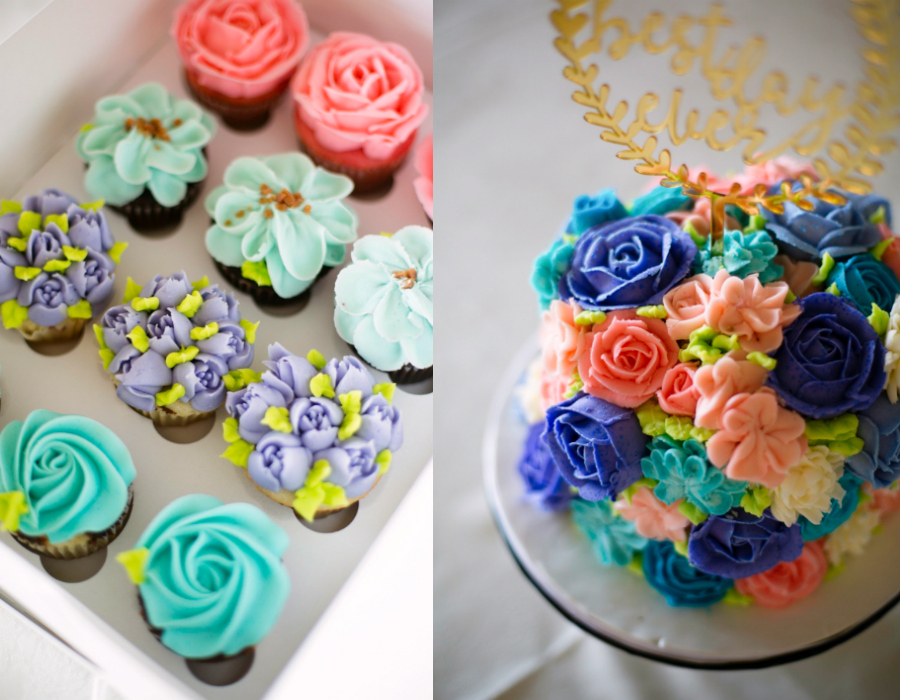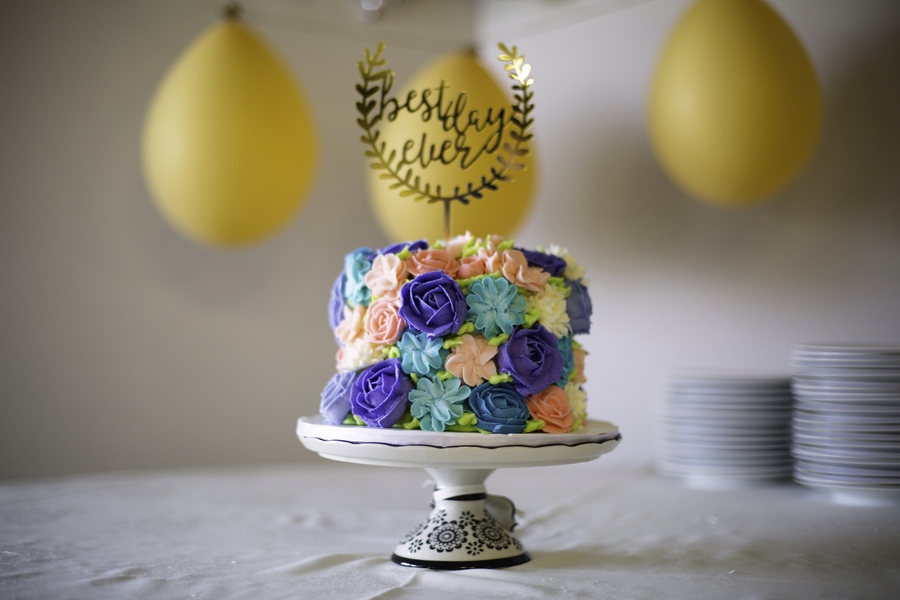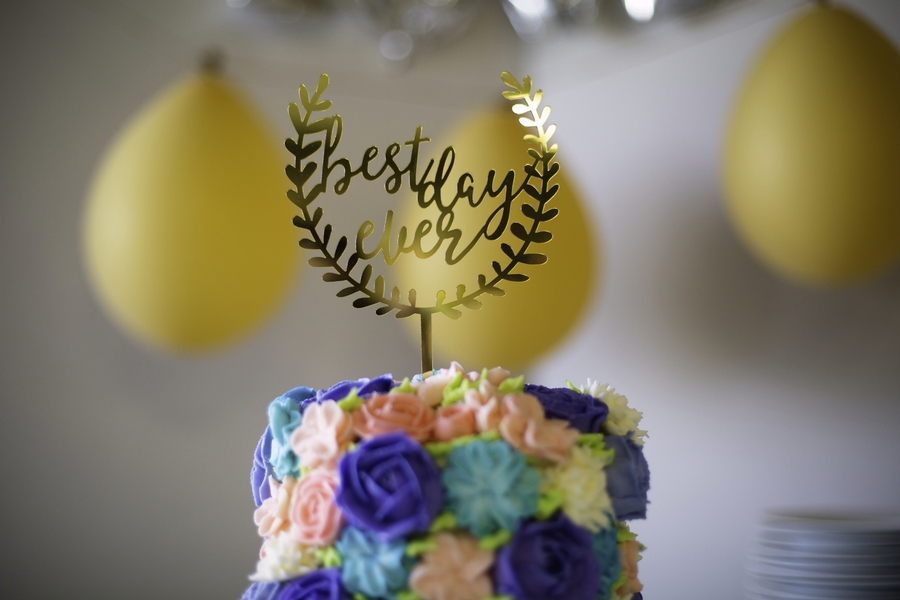 The Table Setting
What they have for their table setting was simple and efficient, following the basic rule: Focus only on the most important things and allow the guests to experience your wedding through heart and not through glamour.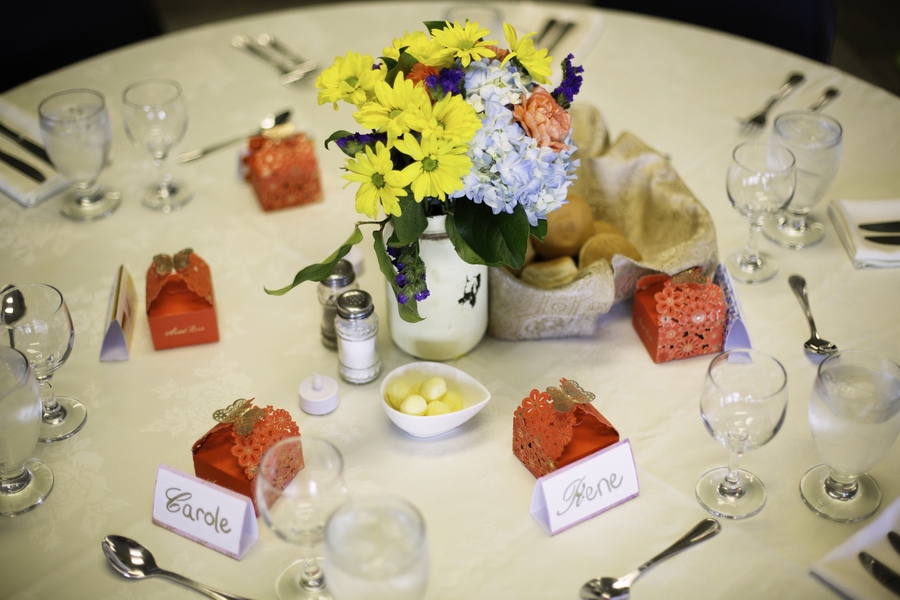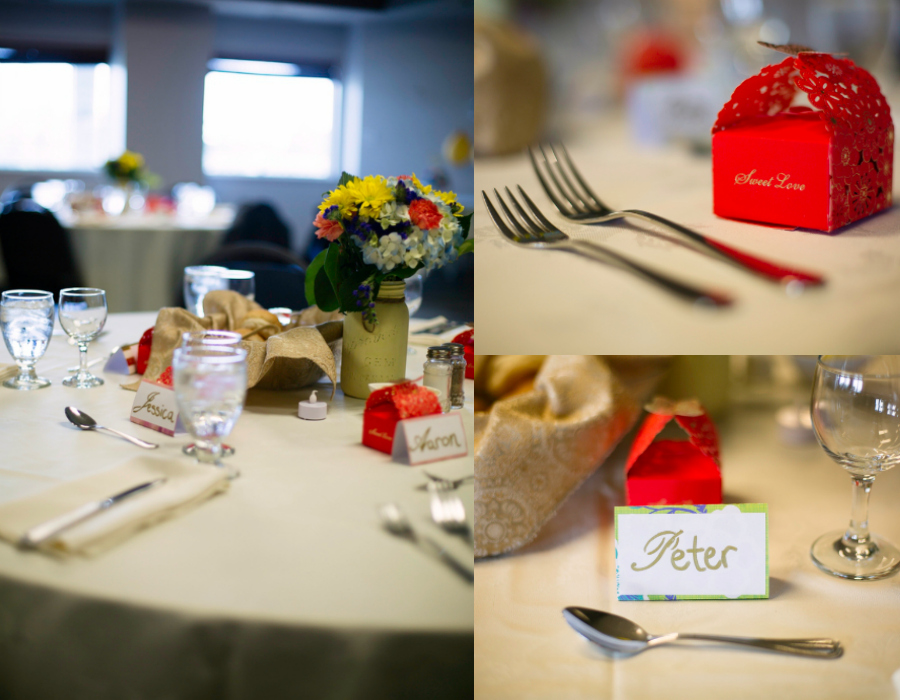 About the Photographer
Daphne Chen is an Edmonton based wedding photographer. Her work has been awarded at the national level and has been featured on popular publications such as The Knot, Style Inspired Weddings, Ultimate Wedding Magazine, Brown Sparrow Weddings, Elegant Wedding, The Inspired Bride, Modern Weddings, Chic Brown Bride and Style Inspired Weddings. Her husband owns a wedding videography company called DC Brandon Films and they often shoot weddings together. When Daphne is not busy photographing weddings, she spends a lot of her time playing with her 2 year old son. He loves cars and cookies.
Take this Advice
If you want to save money, you can consider having a backyard wedding with a small group of people. Making your decorations yourself will save you money as well. ~Daphne Chen/Photographer
Money Matters
$5,000 – $10,000
Vendors
Photographer: Daphne Chen Photography
Event Venue: Carlisle Community League
Dress Store: David's Bridal
Caterer: Mercer's Catering
Tuxedo and Mens Attire: Moore's Edmonton
Floral Designer: Pedals 4 Less
Bakery: Triple L Cakes