If you're a bride looking for unique but unbelievably beautiful wedding rings, we may have found the designer for you. Georgina Ettridge creates outstanding bridal jewelry – she hand-designs each piece – and the results are amazing. If you're looking for something outside of the traditional designers, check out the stunning bridal jewelry from Georgina Ettridge.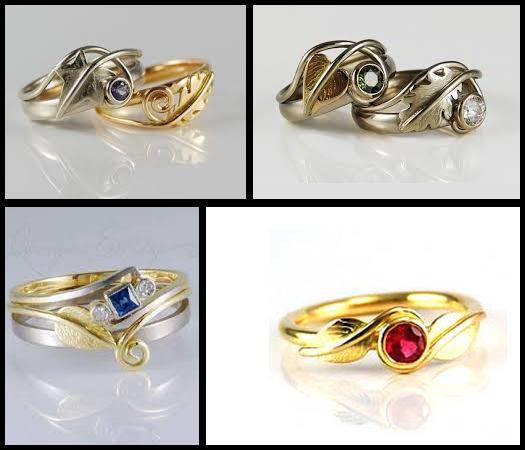 Georgina's work is inspired from nature, which is why you'll see so many rings and other pieces featuring jewelry, feathers and other beautiful elements. Each piece has a very natural, almost vintage look.
What's so amazing about the pieces is that they're different from the wedding rings and bridal jewelry your friends are wearing, and they definitely stand out from the crowd.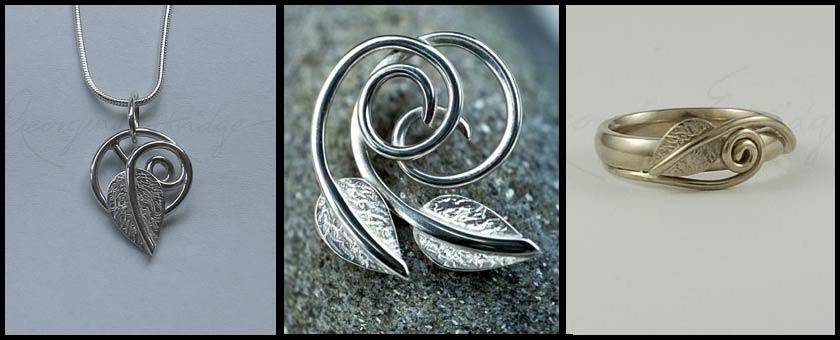 Jewelry Types
In addition to the beautiful rings available from Gerogina Ettridge, you can also get wedding jewelry and beautiful bridal accessories. The unique cufflinks are definitely worth mentioning, available in initials, calla lilies, and of course, the signature leaves. She offers personalized necklaces as well as a collection of signature necklaces that feature the same sorts of natural designs as her other jewelry.
If you want the talent of Georgina Ettridge but you want a piece that's truly unique, you can have her custom-design bridal jewelry or wedding rings for you. You can have them crafted in precious jewelry and featuring precious stones, and you can even have items crafted from your own designs.
If you're looking for unique bridal jewelry and rings, you should definitely consider this amazing designer.