While most brides plan their décor down to every last detail, there's one thing many brides don't even think about: the restrooms. You can (and should) decorate the restrooms in your reception venue, provided it's permitted, so your wedding theme and colors follow your guests throughout the area.
Fresh Flowers
Save at least a few containers of fresh flowers to place in the restrooms of your venue. Even just a single flower in a vase can add a little festive feeling to the restrooms, and carry the theme of your wedding reception through.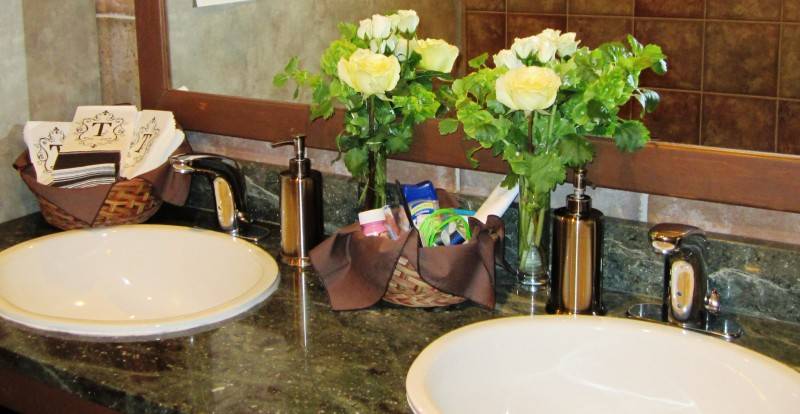 Stall Doors
Add sashes or ribbons to the stall doors for the largest element of restroom décor. This brings in your wedding colors and really brightens up the area. Add a few flowers to the sashes and voila – you have a beautiful décor that keeps your venue restrooms from looking too plain or bland.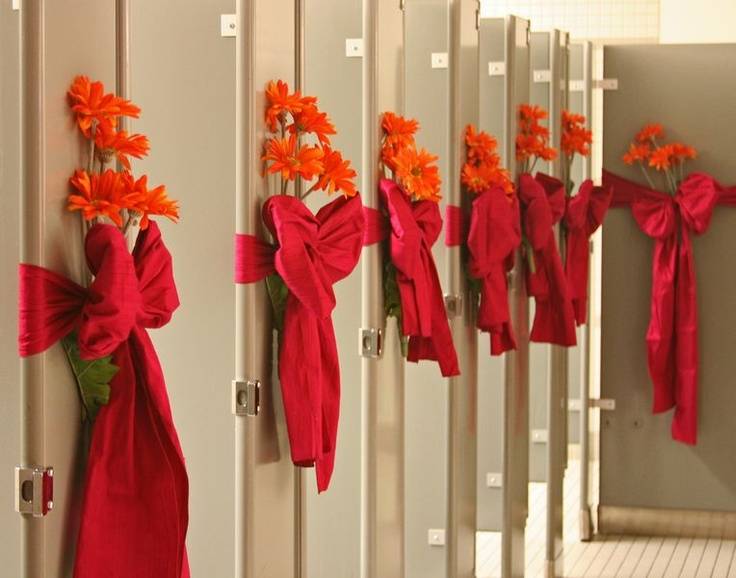 Pictures
Adding pictures in the restrooms can help, as well. This couple had a super clever idea to add pictures of themselves as small children (in the tub) to go along with the "restroom" theme.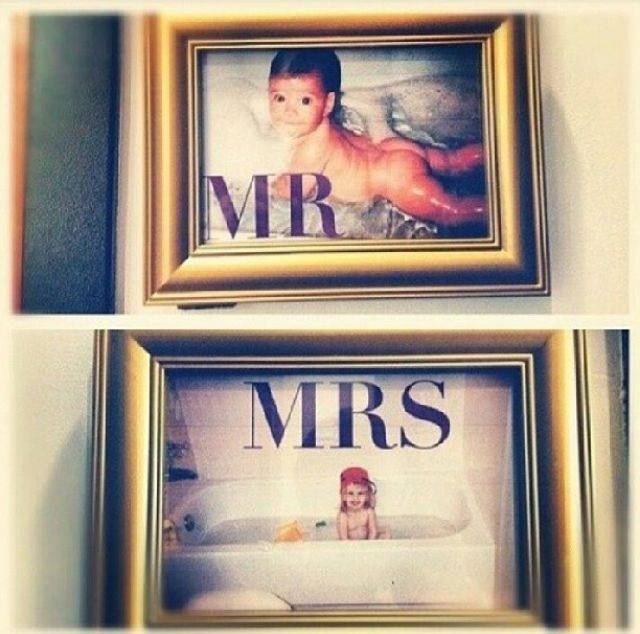 It's not mandatory that you add décor to the venue restrooms, but ideally, every place that your guests will visit during the reception should have your own unique touch and should represent you and your new husband!