Every soon-to-be bride wants a beautiful wedding shower, but no one wants to spend hours decorating. With these quick tips, you can make your wedding shower area look beautiful, but get it done faster so you have more time to enjoy the fun stuff.
Forget Streamers
If streamers were originally in your plan, forget them. Purchase cheap plastic tablecloths and drape those from the ceiling instead. They're easier and they look much better; and you can use your bridal shower or even your wedding colors to create a truly beautiful look.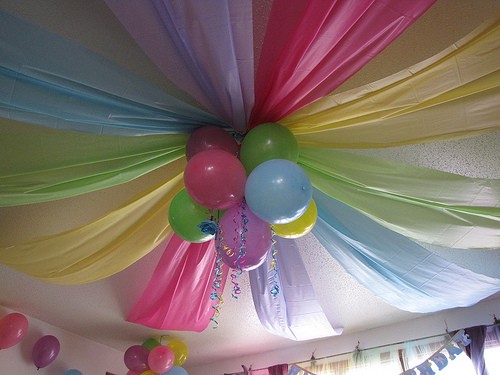 Balloons
If you're decorating with balloons, stick a marble inside each one before you blow it up. It helps them hang properly from the ceiling rather than flying sideways and creating an uneven look. This is also a good tip for hanging balloons outside, so they don't move around as much in the breeze.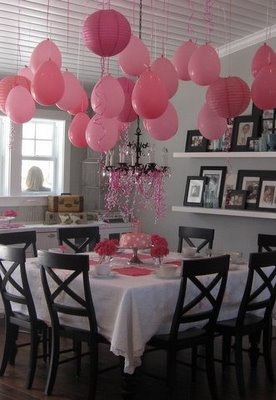 Vases or Table Arrangements
Save bottles from anything (soft drinks, coffee drinks, etc.) and wash them thoroughly. Using spray paint, cover the outsides of the bottles with your favorite color; for a bridal shower, you might simply do white. You can sprinkle them with glitter if you want, before the paint is dry. These can be used to hold flowers and candles to create beautiful table arrangements.