Happy Monday, wedding fanatics! This story is quite different from many weddings that had to change because of the pandemic. Allie and Parker originally planned a big celebration in April but decided to elope. Even if it turned small and intimate, they made their dawn elopement epic by exchanging vows on Lookout Mountain. And honestly, I haven't seen anything more romantic than this couple reading their love notes under Chattanooga city lights! If this is something you'd also want for your special day, then hear it from the bride herself as she shares intimate details below!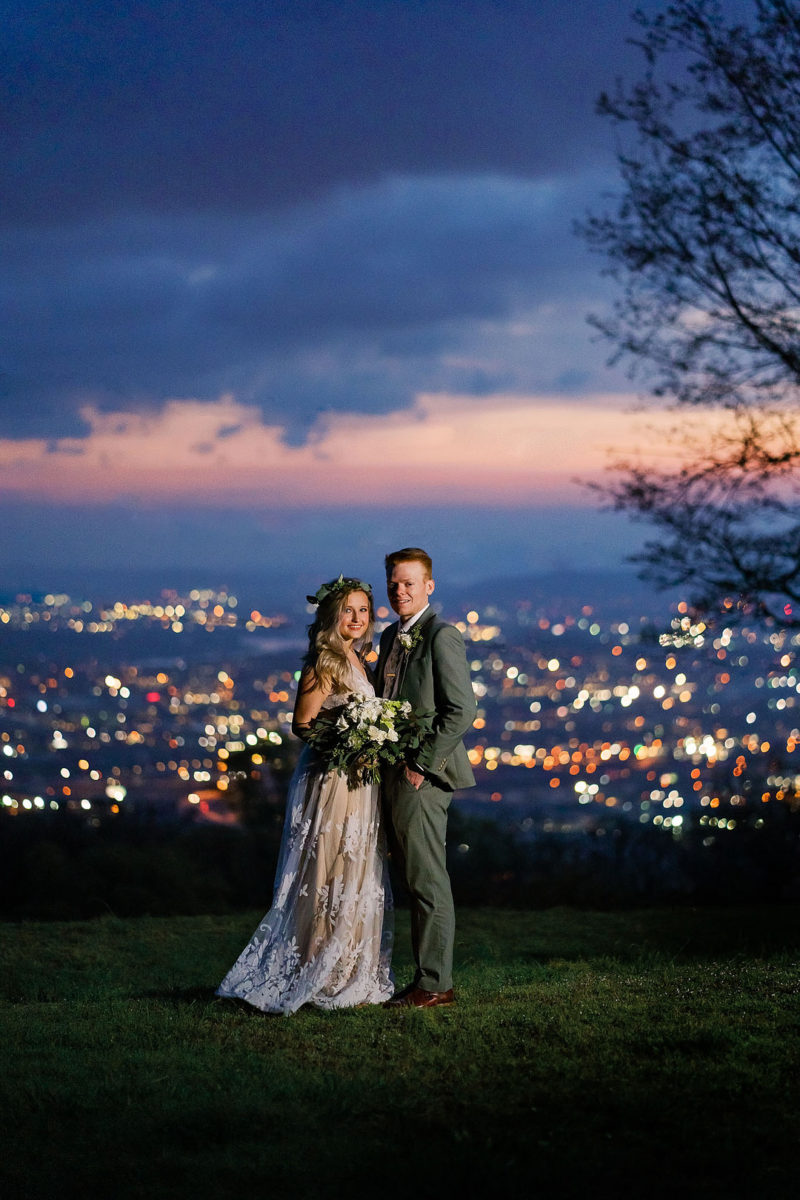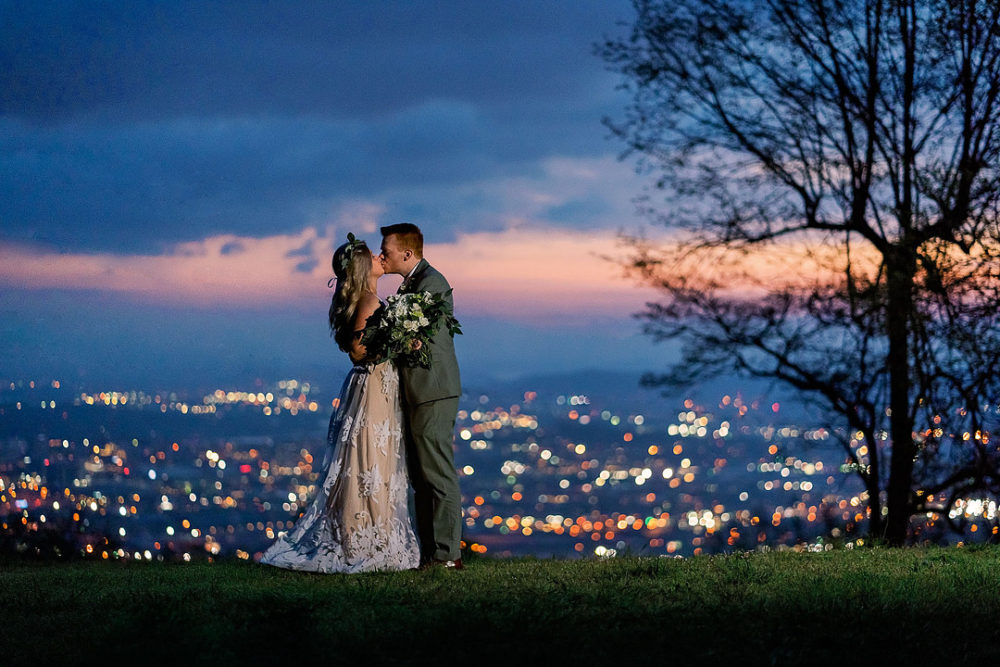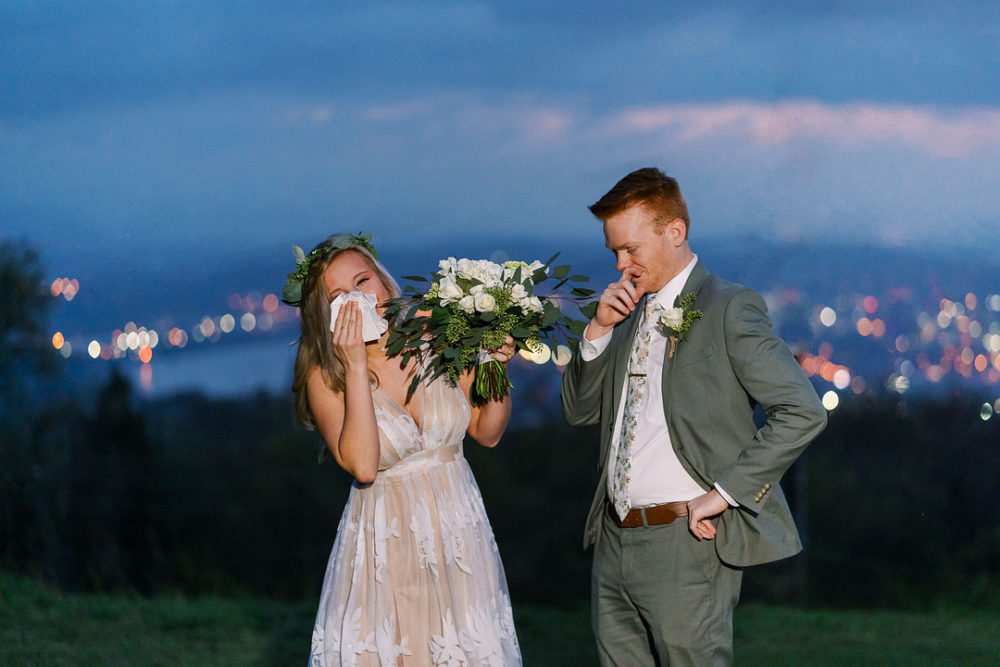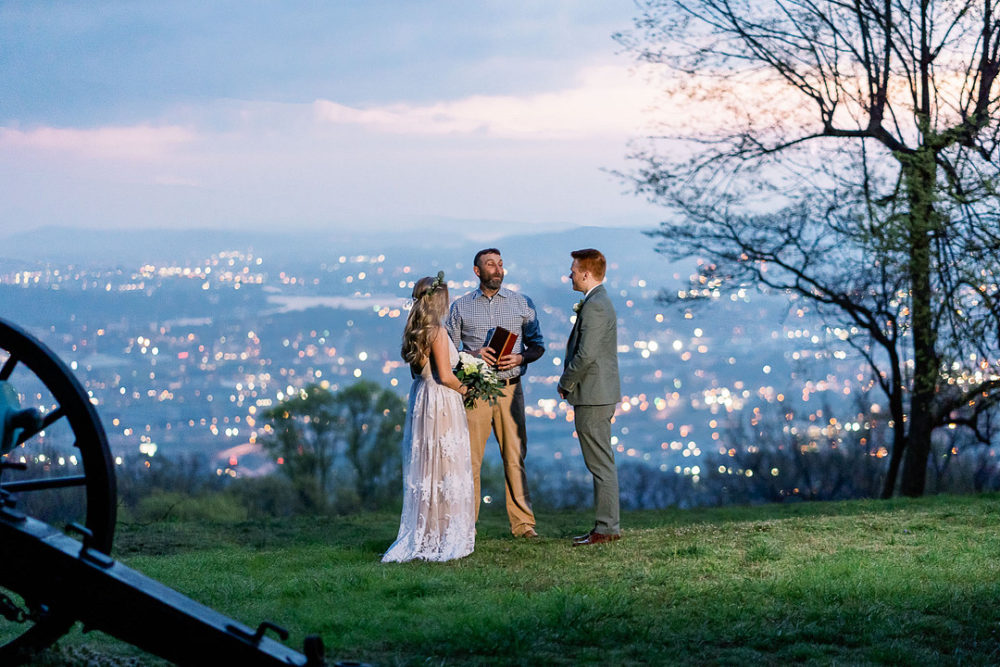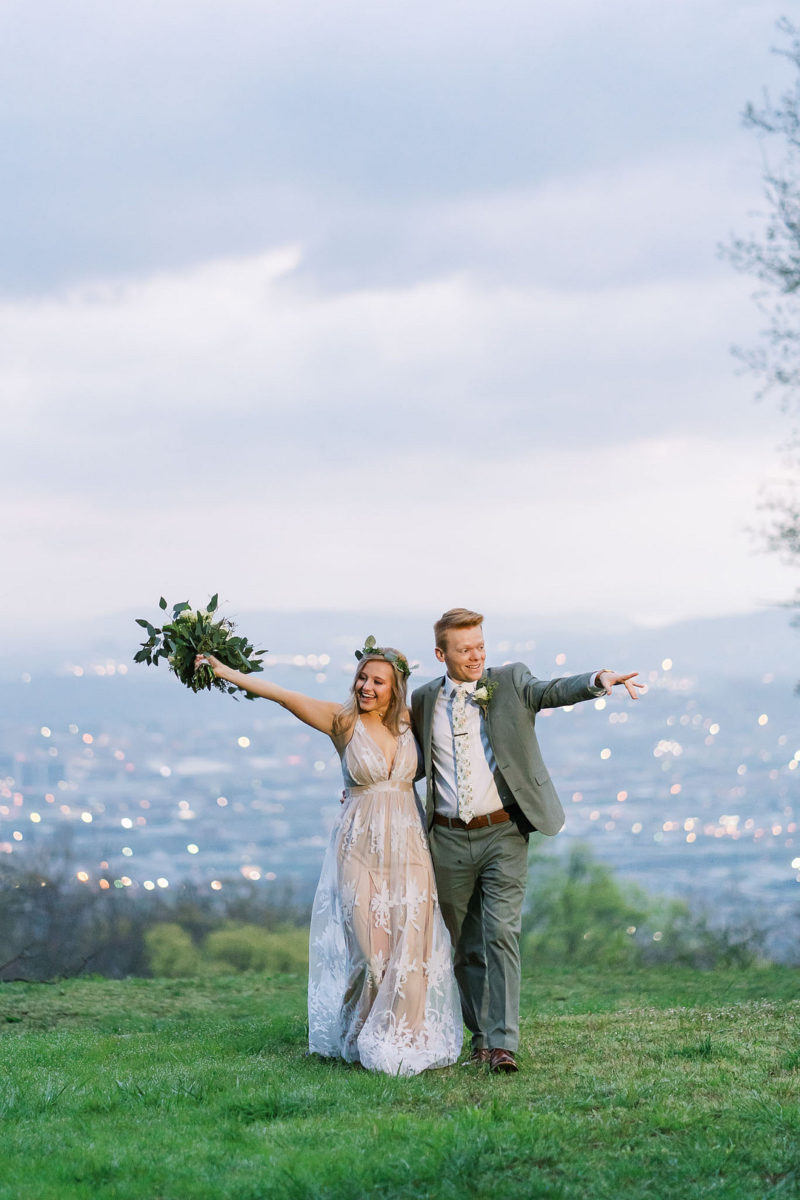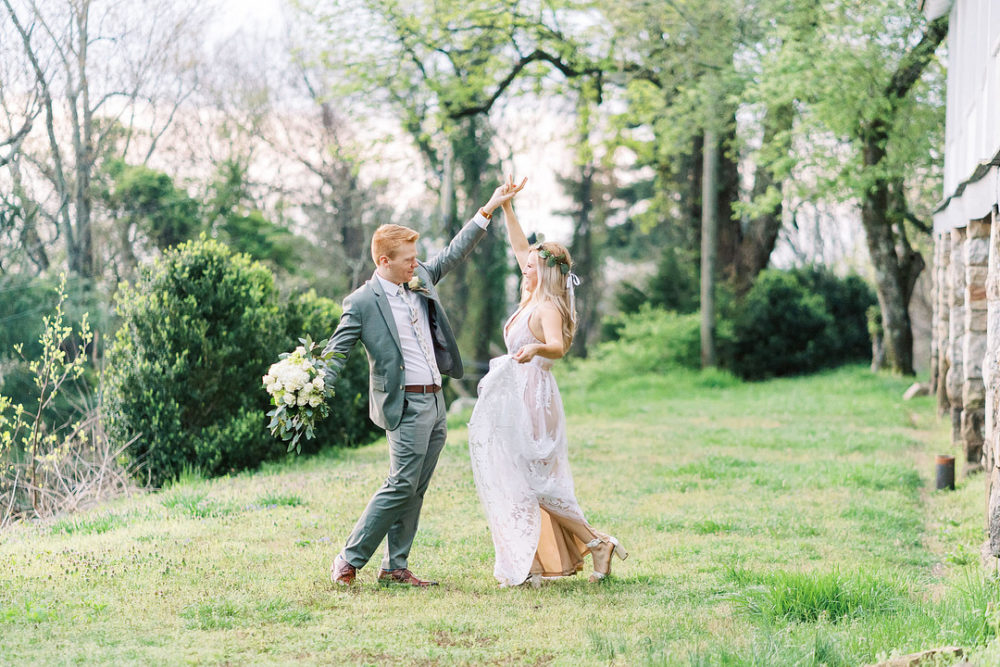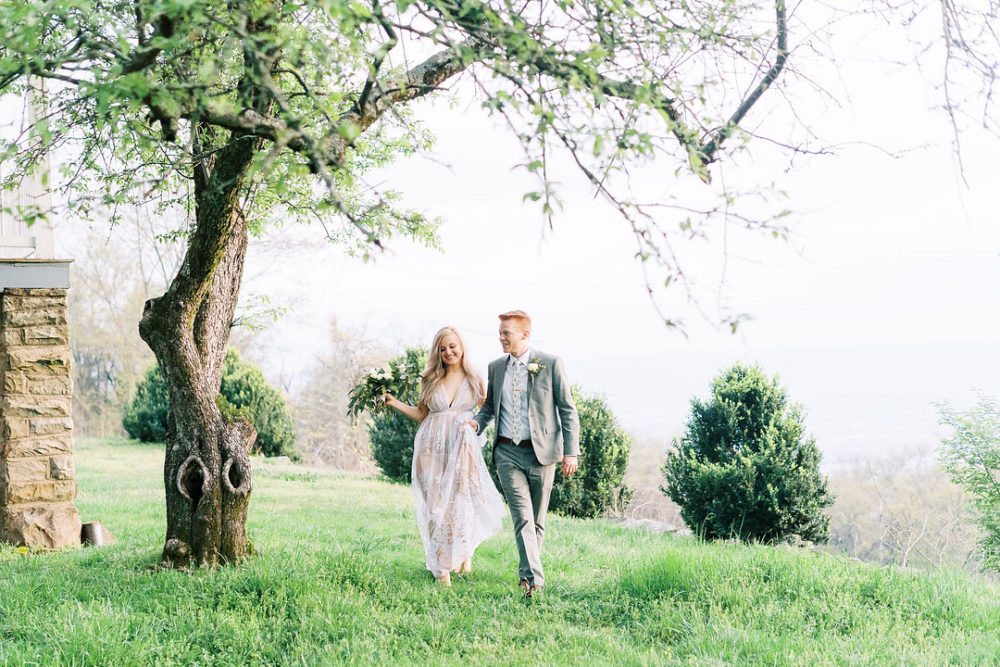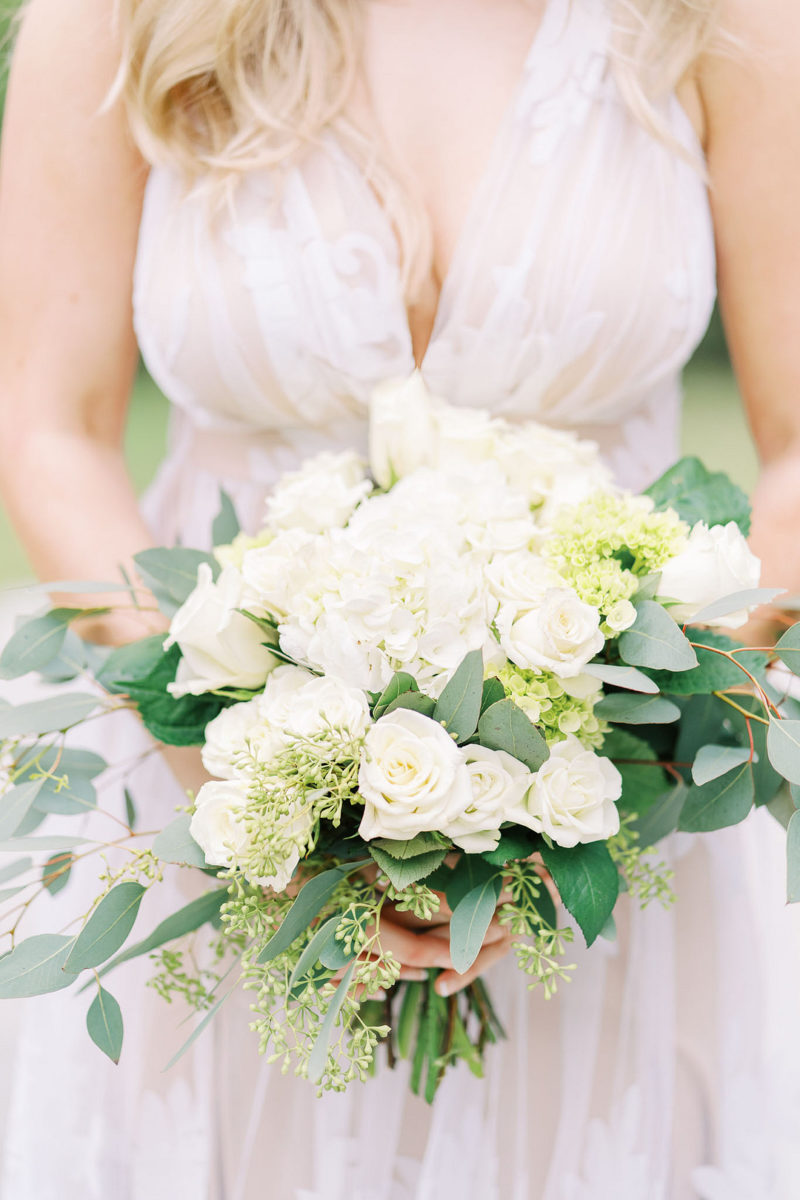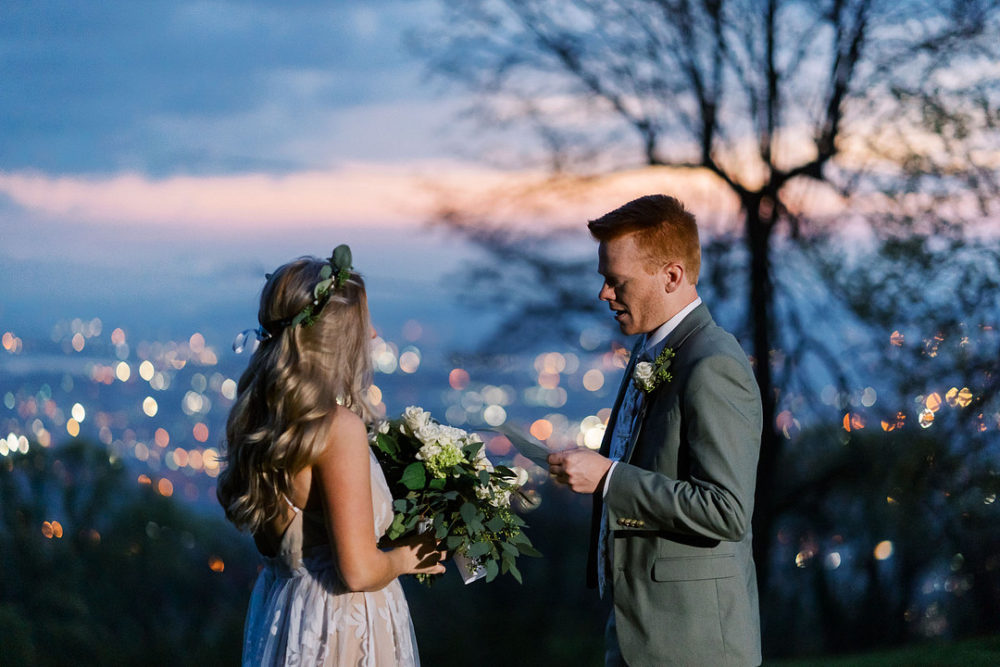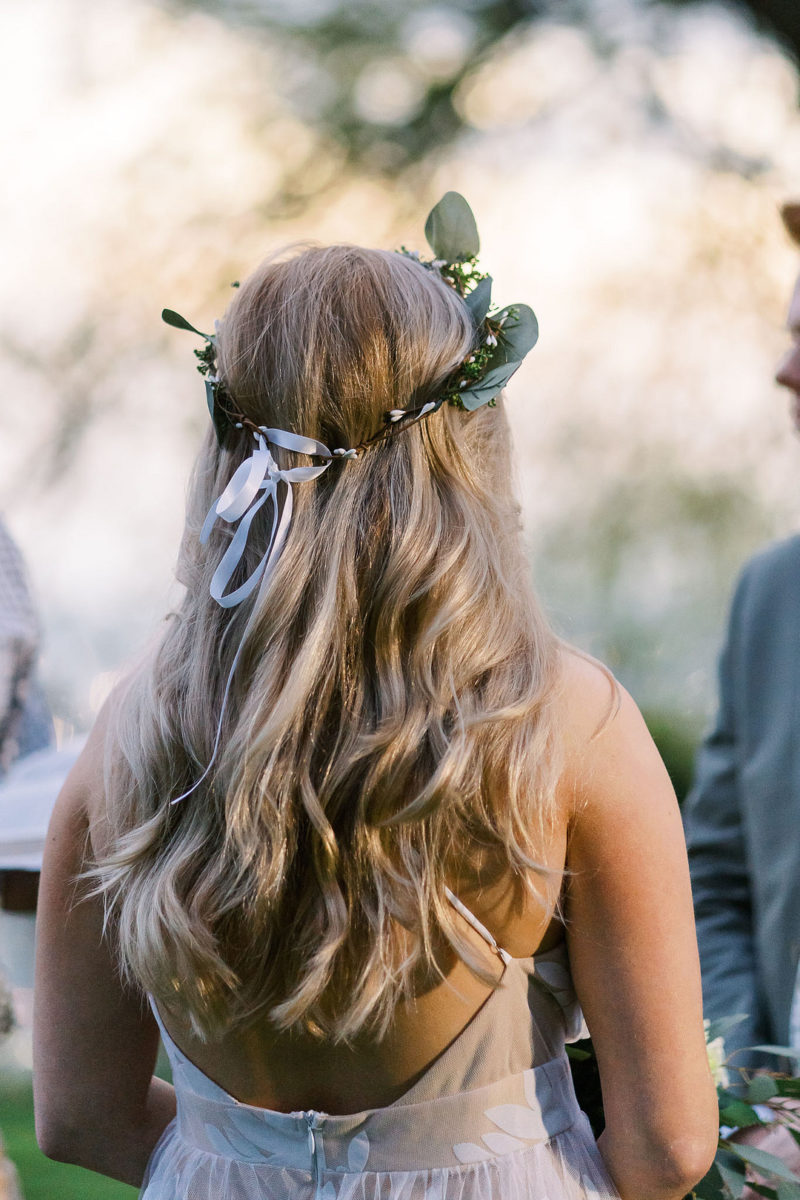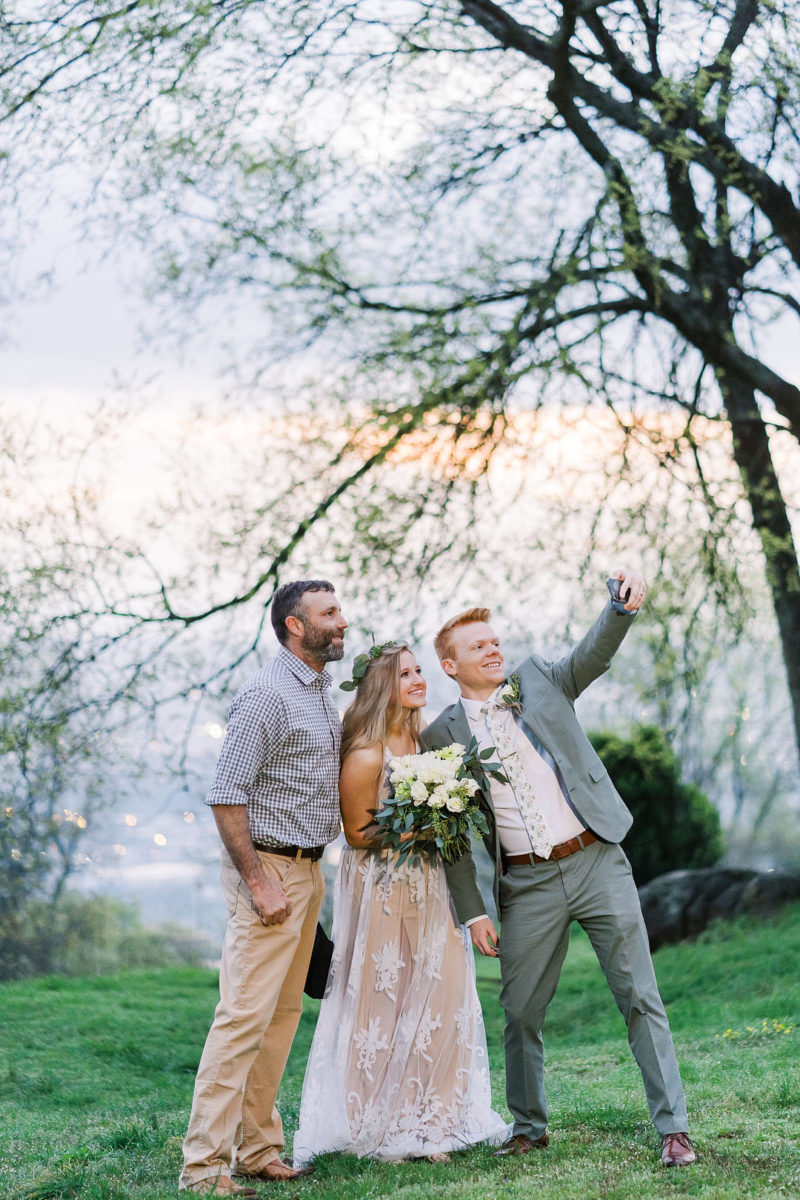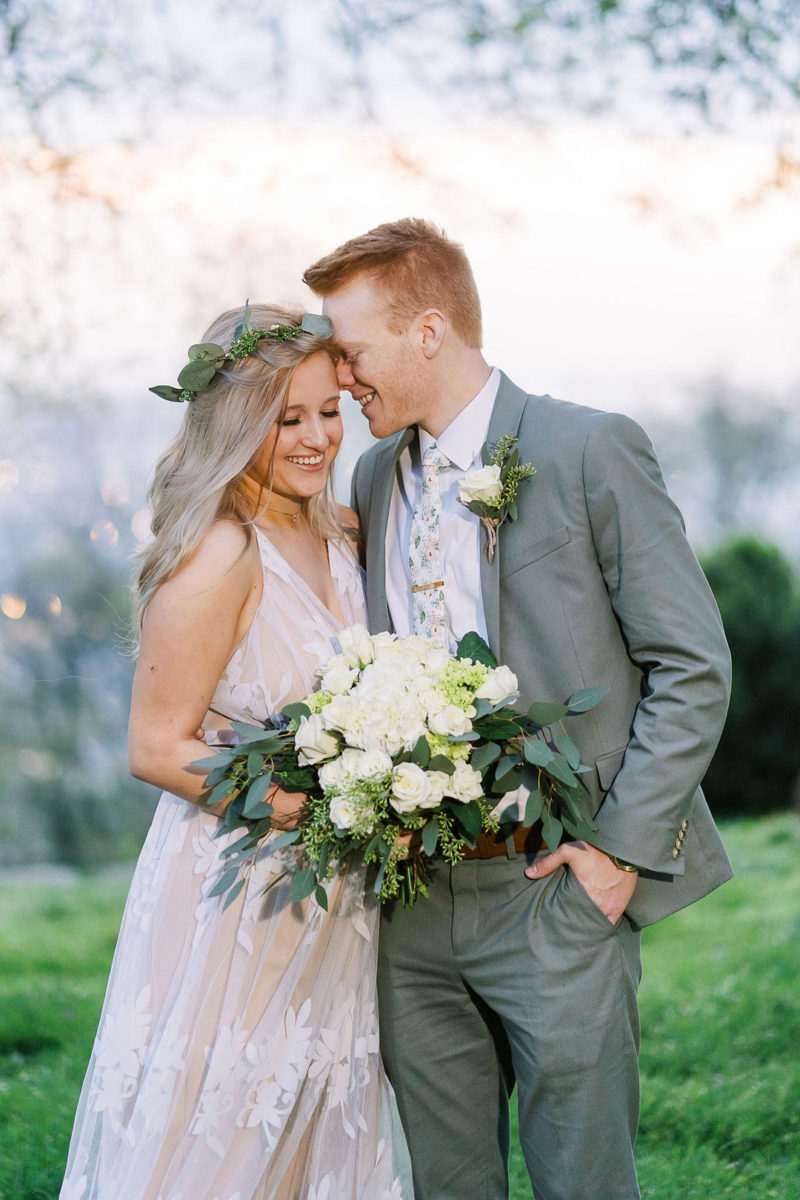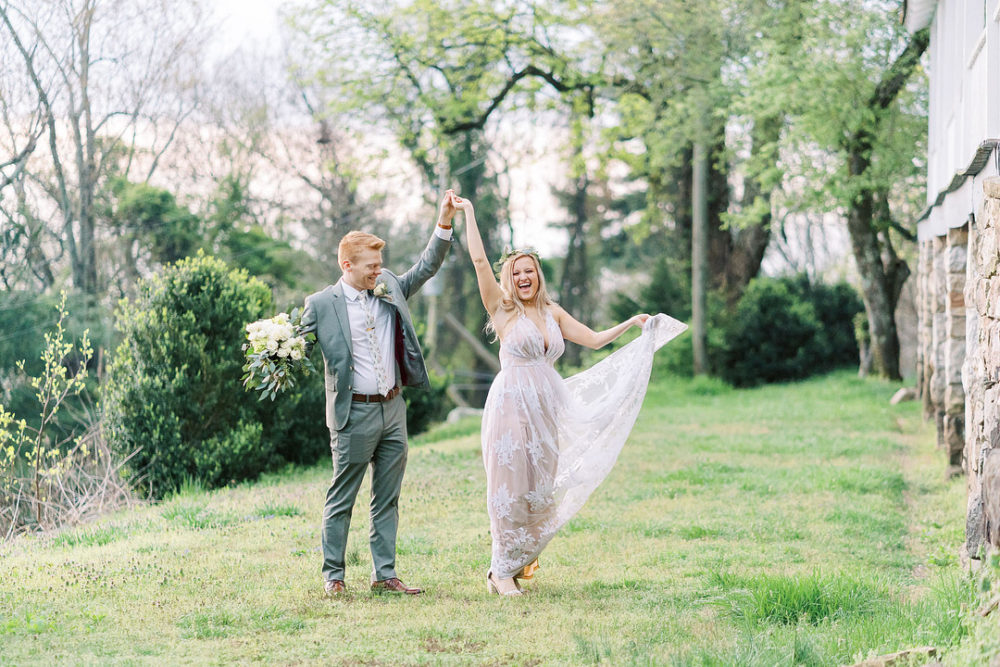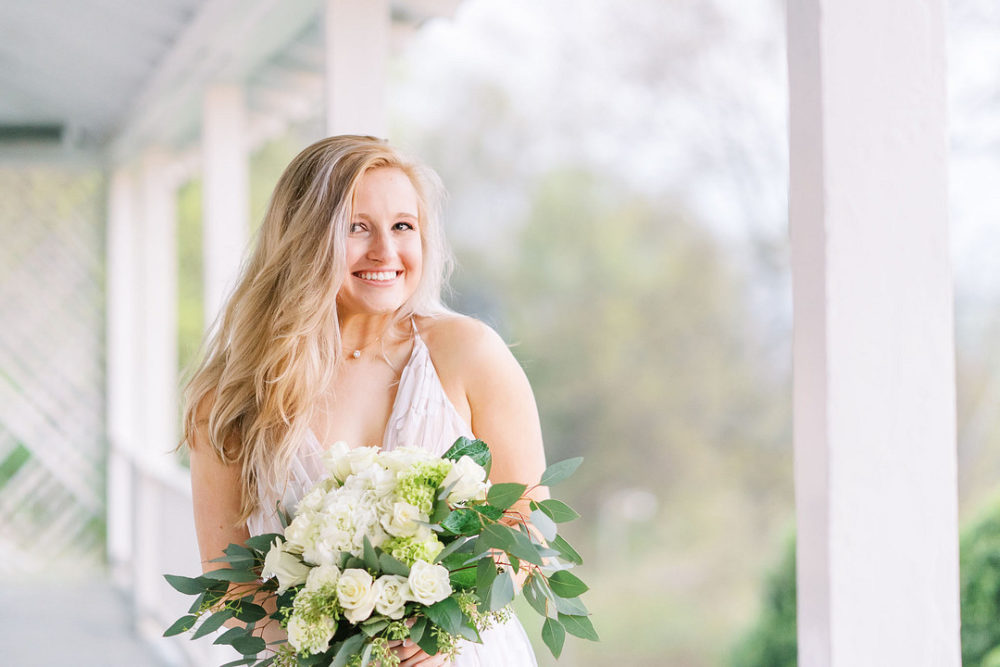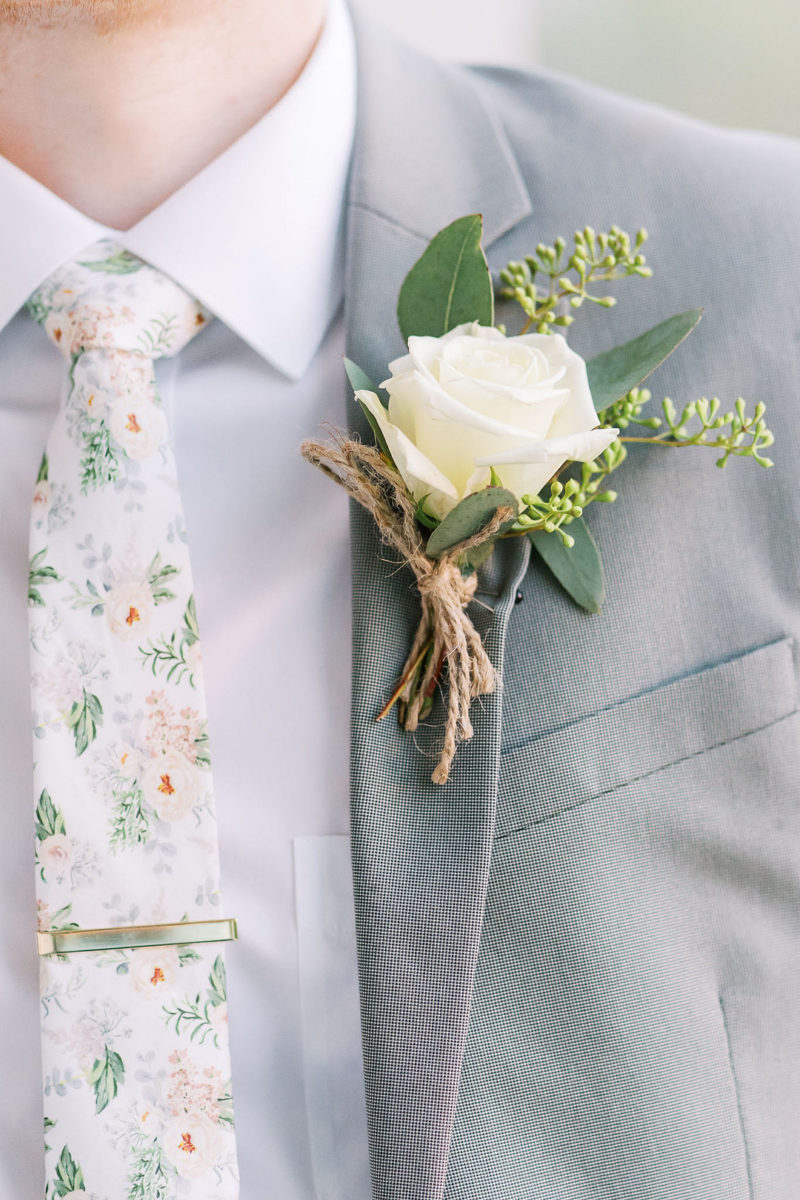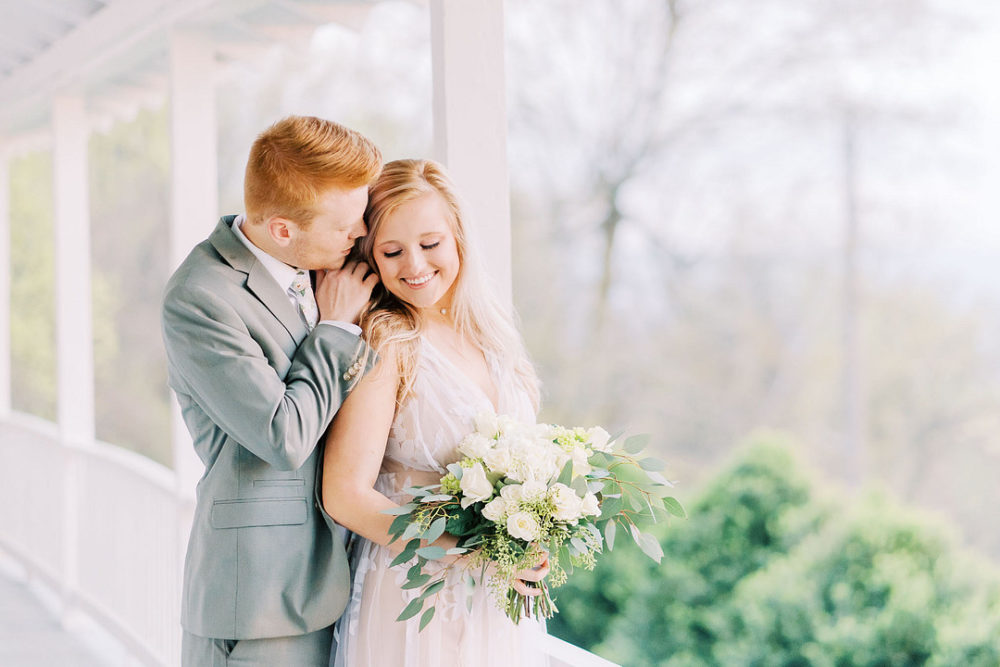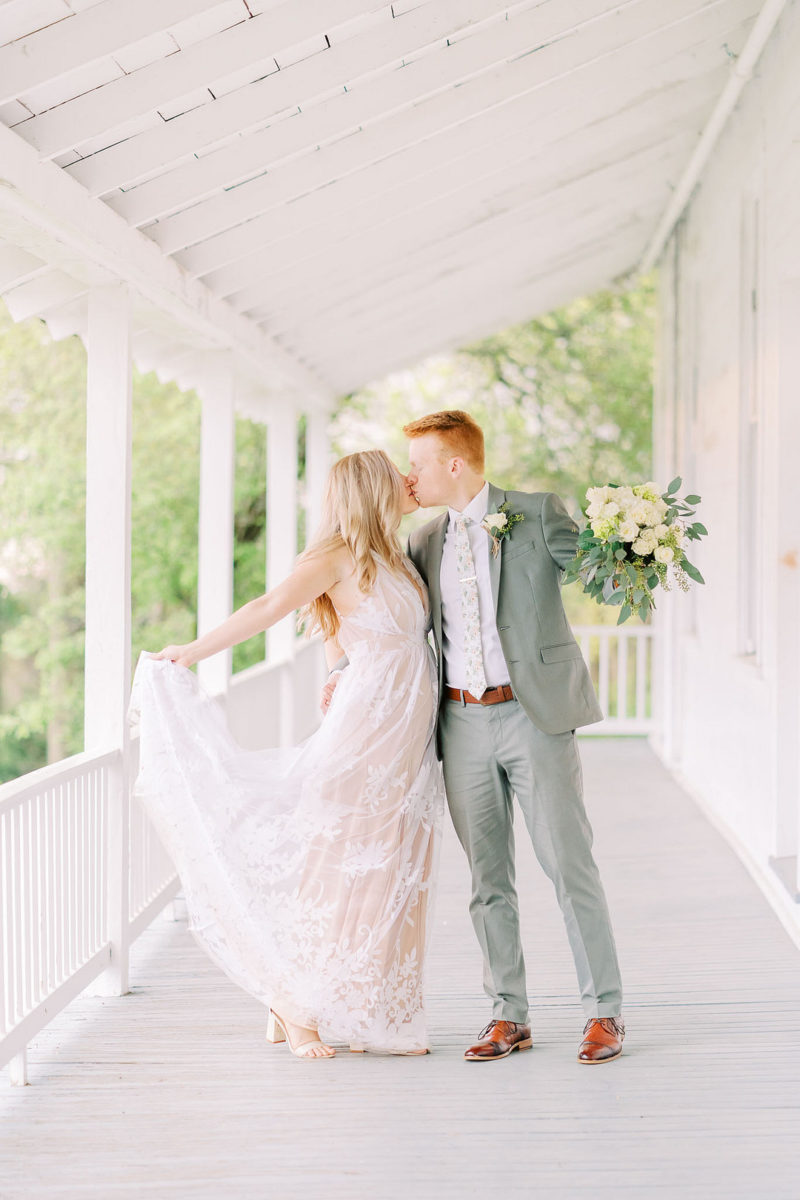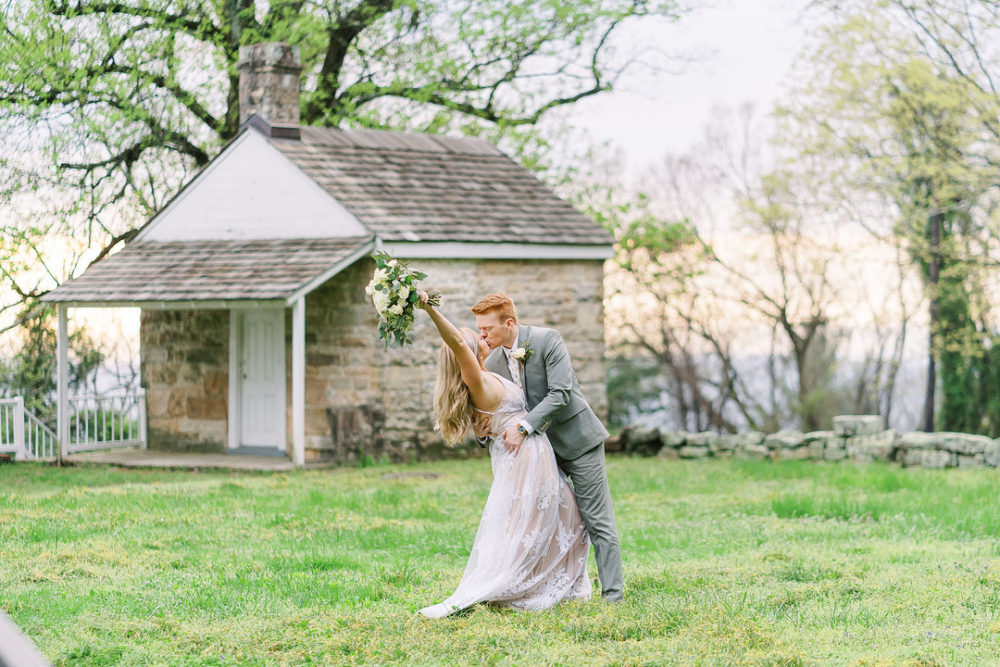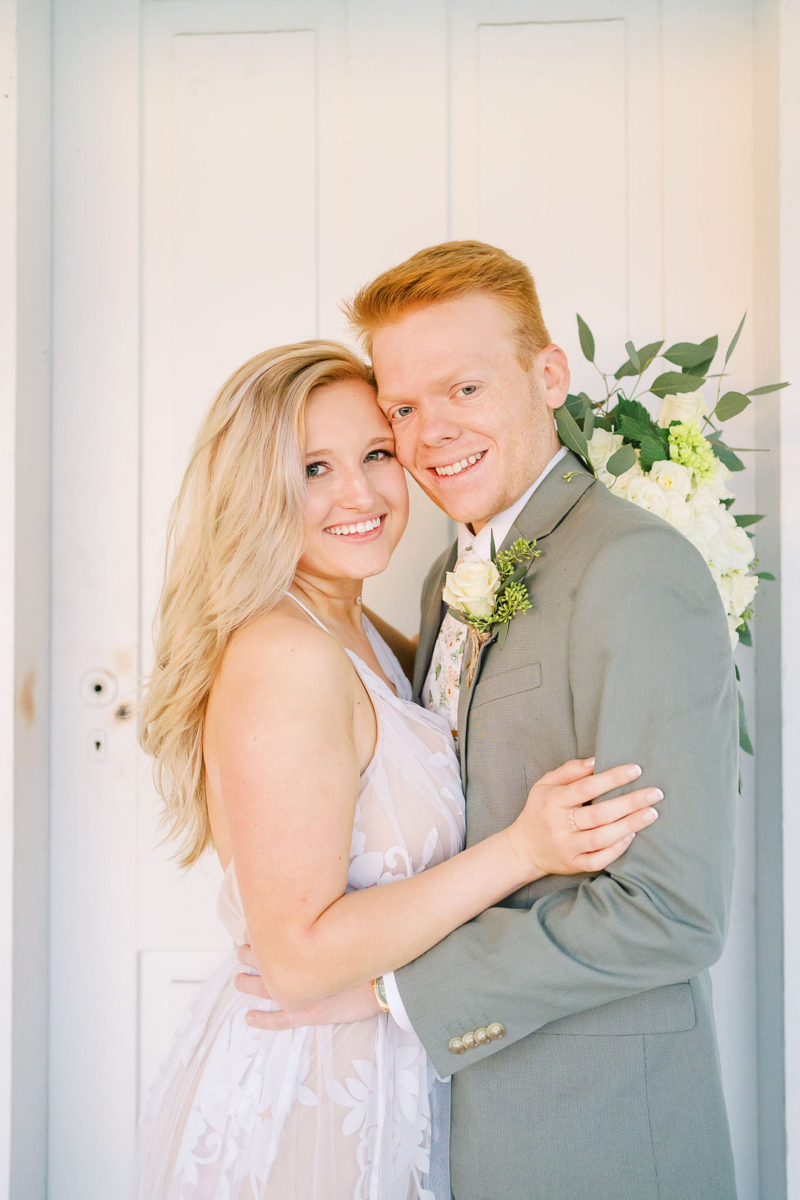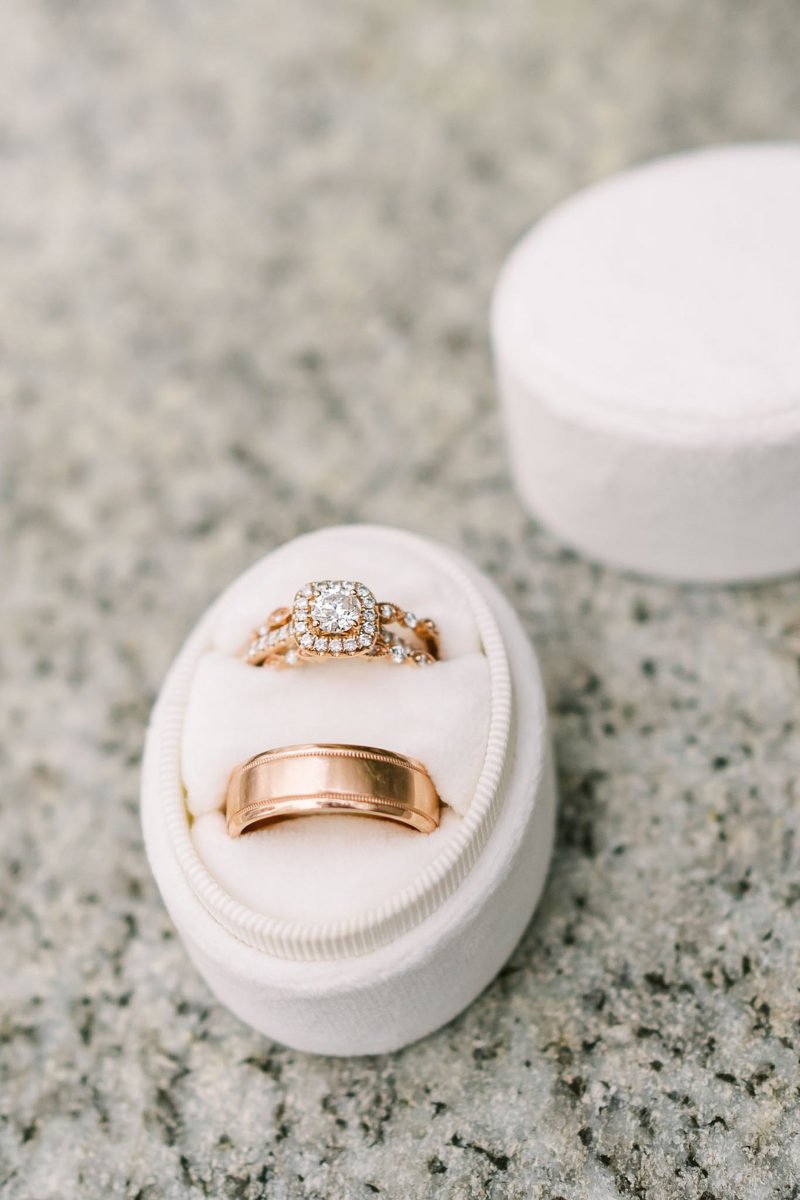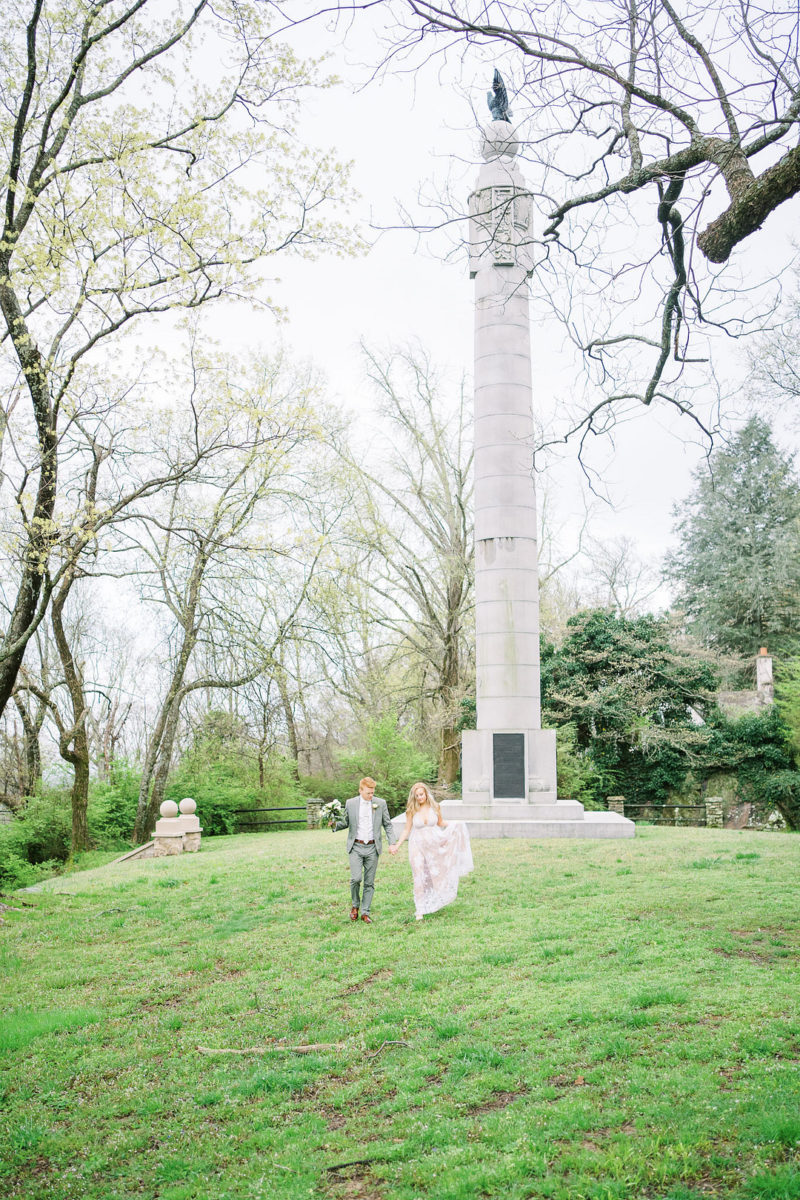 Tell us about your wedding! What was the inspiration behind your day? Did you have a specific theme, style or color palette? Did you incorporate any cultural or religious traditions in any part of your day?
Well originally we planned a big wedding on April 4, but because of cocos, we had to reschedule until July. Even though we rescheduled our wedding we still wanted to get married. So we called our pastor and our photographer and decided to elope on Lookout Mountain! We decided to do this a few days before so didn't have much time to plan. It was just a small ceremony on top of Lookout Mountain! We woke up at sunrise and read love notes we had written to each other. It was such a special and intimate wedding!
Let's talk wedding decor. How did you decorate your space for the ceremony and the reception? Was any part of the decor DIY?
We did not decorate, we just showed up to Lookout Mountain at sunrise, and let God decorate!
What were the florals like in your wedding? Did you use flowers in any of your design elements like the bridal bouquets, centerpieces or ceremony backdrop? Did they play an important part in the overall style of your wedding?
One of the only things we paid for was our flowers. I called the florist a couple of days before the elopement and she put together a beautiful bouquet and boutonnière of white and green flowers.
Did you personalize the day in any way (food trucks, guest entertainment, etc.)? What were some of your favorite parts of your wedding?
The most personal thing we did for our elopement was write was co other love notes that we read right before the wedding!
Let's talk fashion. How did you both choose your wedding day look? Describe the looks in detail.
Because We postponed our wedding I decided not to wear my wedding dress. I wore a more simple dress that I borrowed from a friend! However, Parker wore his green wedding suit that he will wear again in July!
How did you meet? Tell us about the proposal.
I and Parker were set up in college by a mutual friend. We dated for three years, got a dog, and both graduated college! Parker proposed to me on a trip to Iceland at our favorite waterfall.
What was the most anticipated or special moment of your wedding day?
The whole wedding was so special to both of us because of how intimate it was. I was heartbroken when I had to postpone our big wedding to July, because of covid. However, I could not have asked for a better wedding day. It was special because it was just us and we could be totally ourselves with no audience. I will always love that day.
Do you have any wedding planning or marriage advice that you'd like to share with other couples planning their day?
Expect the unexpected! For us, that was Covid-19. No matter what crazy thing happens on your wedding day, the most important thing is that you are marrying your person! Nothing can ruin that.
Associated Vendors
Other Location: Cravens House Loop Trail | Floral Designer: La Fleur Diva Floral & Event Styling | Photographer: Nelya