I think David's Bridal is pretty much a household name by now. If you're a bride, there is no doubt in my mind that you have heard of the company! They have completely changed the process of shopping for and purchasing wedding dresses in more ways than one. Not only are David's dresses affordable, but they are available all over the United States (and abroad).
But today, they are almost a one-stop shop for brides that don't want to run around dealing with [sometimes] unnecessary details. In fact, recently they launched their own line of wedding invitations and I have to say, I'm pretty impressed. They have quite a few to look though and a range of styles. Best of all? They stay true to their reasonable price mentality and keep things simple by offering a good, but not overwhelming, number of customizable options.
Check out a few of my faves!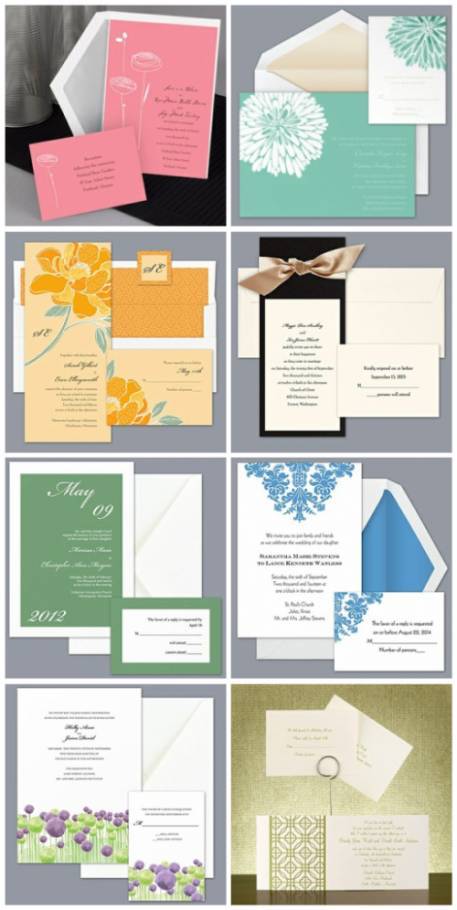 Of course, they have more traditional selections too, and even earth friendly options for all the green brides out there. Sort by price, color, and designs and themes. Prices start at $60 for 100, perfect for brides on a (tight) budget. That's definitely worth looking into, right?!