Most brides have to stay on a strict budget for their weddings. If you think you can't get the beautiful, couture look without spending a fortune, you're in look. Check out these great couture wedding looks you can get without the couture price.
Colored Linen Napkins
You can purchase these for about $5 a piece, which doesn't seem like much but can really add up. Or, you can simply make your own for less than $5. At all fabric stores, you will find discount fabrics for $1 a yard. Simply purchase enough to create as many napkins as you'll need and use your sewing machine to quickly sew the edges. It's easy and you can choose whatever fabric you'd like! You can even do a no sew version using this pattern: http://www.thesweetestoccasion.com/2013/05/how-to-make-napkins/.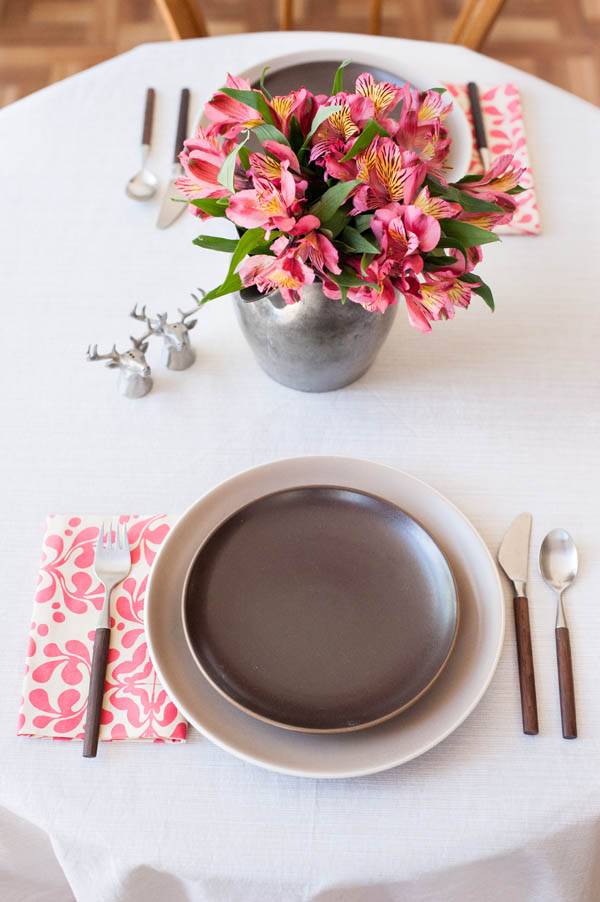 Opt for Chargers
Colored chargers under your plates can make all the difference. Plus, you can get these for as little as $1 a piece!
Couture Invitations
If you really want the couture invitations, order those. Then, find coordinating designs that you can print yourself for the save the date cards, reception cards, etc. This is a great way to compromise so you're getting the elegant invitations you want but still saving money.
Think Outside the Box
Most couture weddings attempt to go in a direction different from all other weddings. Use this as your inspiration. Rather than hiring a band or a DJ, hire a single vocalist or a group of violinists. If you have a friend or acquaintance with a musical gift, you can probably secure the entertainment for a great price.
These are just a few ways that you can have a couture-style wedding without the price! With a little creative thinking, you're sure to come up with other fantastic ways to do this.
Featured Photo Source: www.100LayerCake.com