Many brides choose not to wear a bridal veil, but if you do, you want to make sure you choose the perfect one. Here are some tips for making sure your bridal veil looks perfect with your dress.
Simple or Elaborate?
One question many brides encounter when trying to choose the perfect veil is whether it should be simple or elaborate. Here's a great tip: if your dress is more on the elaborate side, you should stick with a simple and elegant veil. However, if you have a simpler dress (without a lot of beading, lace or embroidery), then an elaborate veil will look wonderful.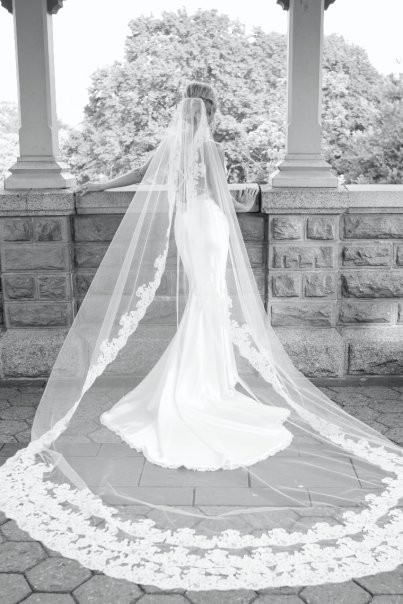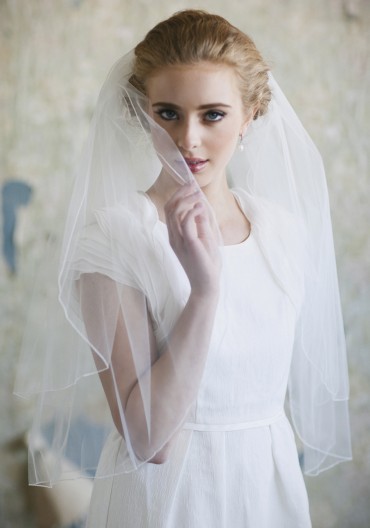 What Length?
When you're trying to choose the length of the veil, your wedding dress will also play a big factor, as well as your wedding hairstyle. Short veils should be chosen for dresses with high neck details and brides with ultra short hair. Medium lengths are perfect for dresses with detailing in the bust or waist. Longer veils look wonderful with dresses with no train or a very short train.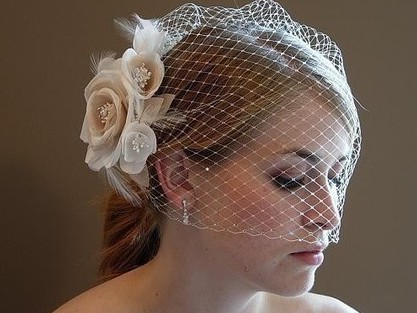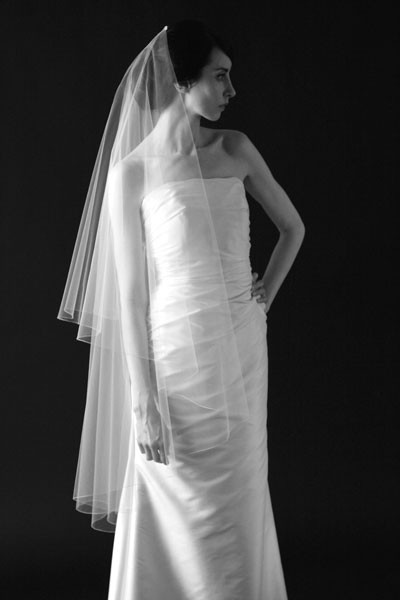 Choosing a Veil Color
Your veil should match your dress perfectly, so pay close attention to your dress's exact shade and undertones. Many dresses have pink or yellow undertones and you'll need to select a veil that works perfectly.
By using these tips, you can select a veil that works very well with your wedding dress and your bridal hairstyle.