A research study trip in Ghana, Africa was the beginning of Daniel and Gina's sweet love story. They got engaged and have chosen campground as the perfect location for their wedding. Read on as we feature to you the beautiful ways and shots of the ceremony and the reception of the wedding by Brett Loves Elle Photography. Enjoy!
Extra Special Details
The necklace and the venue. Gina's father passed away and her mom placed his ashes on a necklace that Gina wore on the wedding. Northern Wisconsin is where she grew up and where her dad spent most of his time making it the venue of their wedding.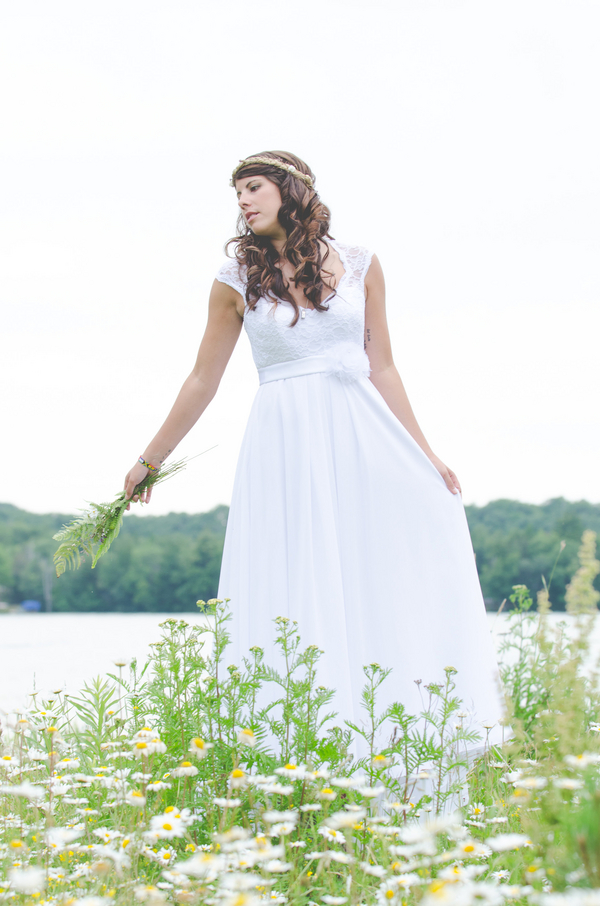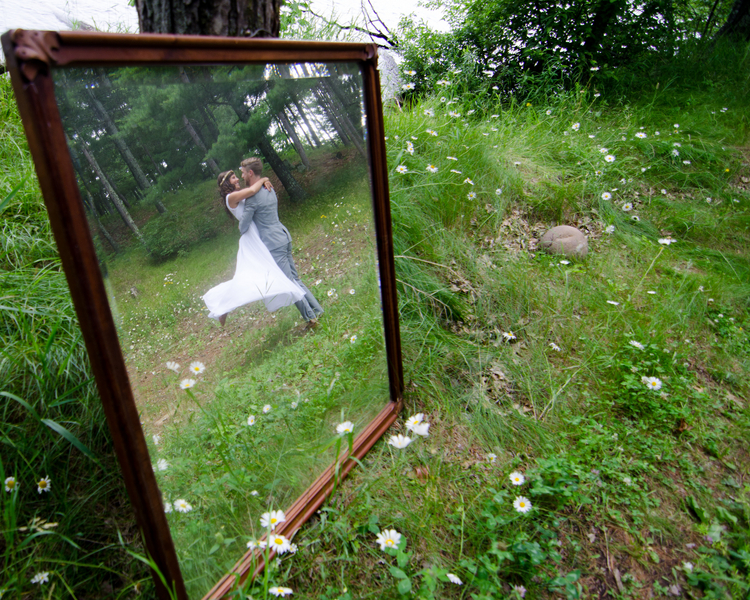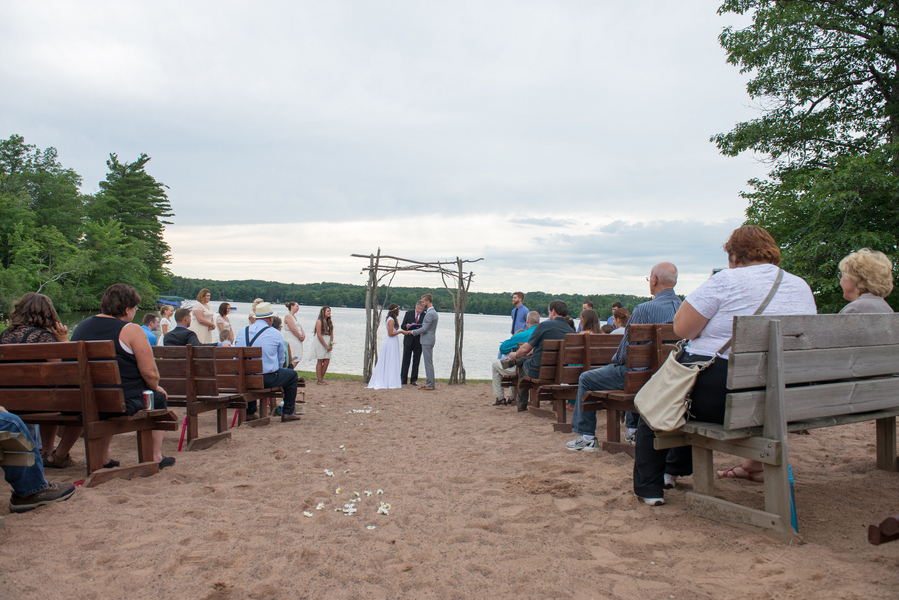 The flower crown. It was made from a sweet grass and a special touch of a Native American added value to it.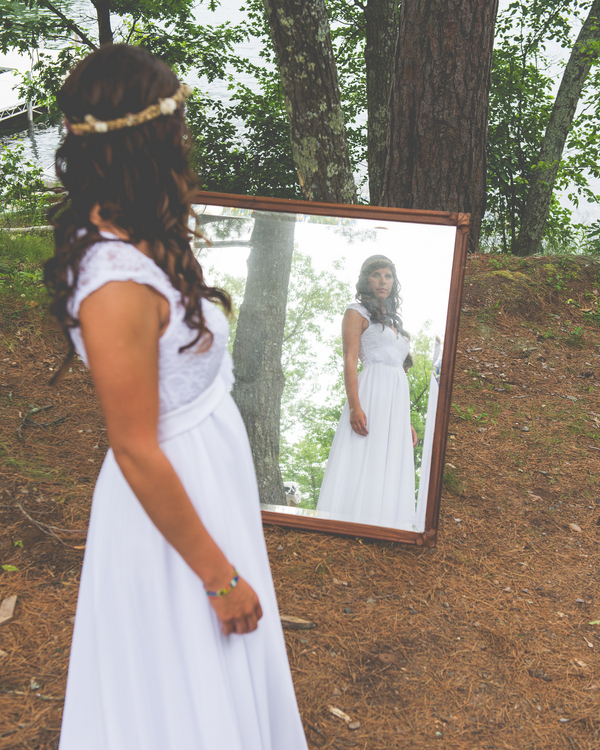 The wild flower. Family and friends brought flowers from everywhere for the bride and the bridesmaids picked their own bouquets because her dad used to call her mom "his wild flower".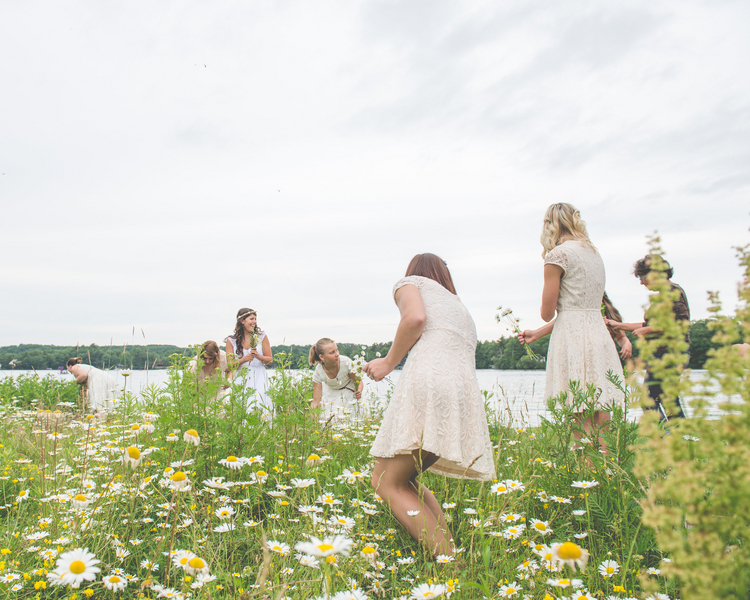 In lieu of a wedding cake. The bride's aunt made all the pies because the bride doesn't like cakes.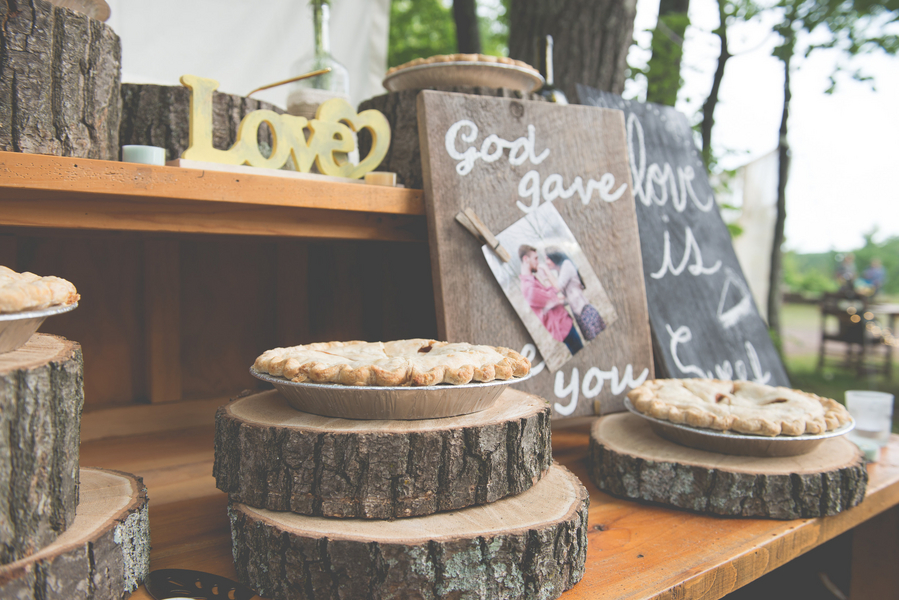 The wedding gifts. The couple loves coffee so they picked out the gifts from a local coffee shop where the bride grew up going to as well as used beach glass collected from Wisconsin for the wedding gifts, and turned them to necklaces that the bridesmaids wore in the wedding.
From the Bride
"DIY can sometimes be stressful, so make sure you have a ton of help. Don't feel bad asking for help you can't possibly do it all by yourself! Just remember, at the end of the day you will be married and no one will care if you forgot to paint a sign or even hang one you had. You may also break down a few time…it's okay, we all do it!!! Good luck!"
Money Matters
Wedding Budget: $5,000 – $10,000
VENDORS
Photographer:  Brett Loves Elle Photography//