The traditional man in a tuxedo and woman in a white dress cake topper isn't for every bride. For those who want something a little more modern, there are a variety of choices and styles. Check out some of these great options for modern cake toppers.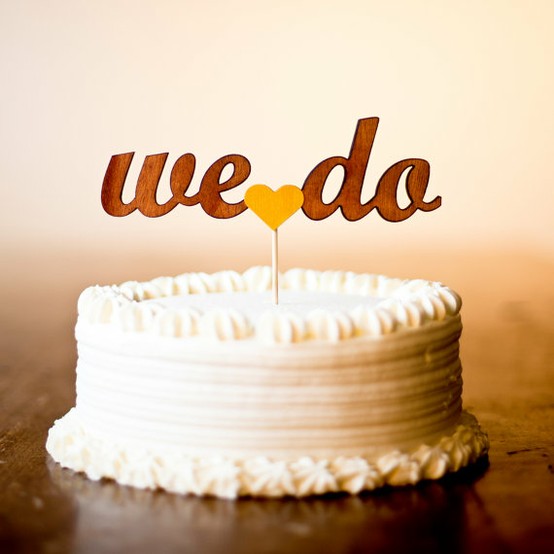 Initials
One of the most popular cake toppers amongst modern brides is the initial of their husbands' (and their soon to be) last name. There are many different font choices and colors for initials, and many are embellished with gemstones, ribbons and patterns. Cake toppers can be chosen to match the theme of the cake, or can be simple and sleek.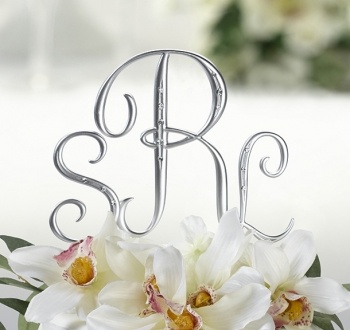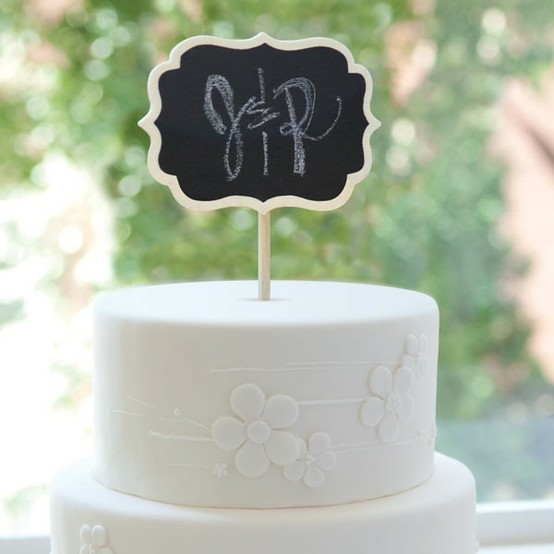 Customized Toppers
Many bakeries and artists are now creating customized wedding cake toppers with figures that look just like the bride and groom. This is a sweet and very modern option, and the artists are amazingly talented. They can create perfect little replicas of the bride and groom, down to the eye color and expressions.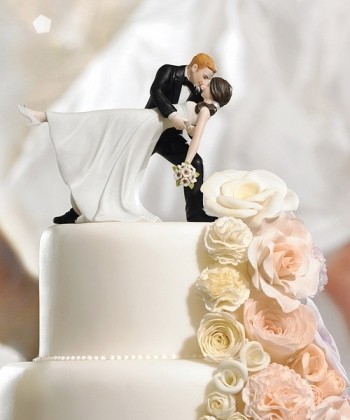 Funny Cake Toppers
Many brides and grooms are choosing funny cake toppers, especially if their wedding will be more relaxed than formal. Figurines of brides pulling their husbands away from the video games long enough to get married, or husbands being tied up to stand at the altar are some of the most popular choices.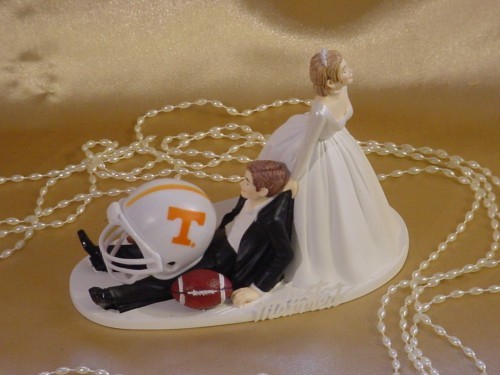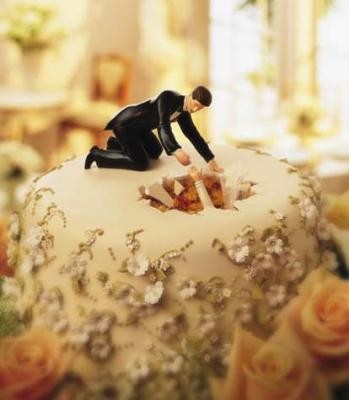 These are just some of the choices available to brides and grooms who want a more modern cake topper to go with their modern wedding. Use these for inspiration and come up with the perfect wedding cake topper option for your wedding.