Pink and coral were the motifs at Bruno and Julia's wedding. The wedding was during autumn, but they decided to stray away from the usual fall colors and went with bright and fun colors. The photos in the gallery below are of the decors, accessories they used and of Bruno and Julia's portraits. I love the picture that was taken in the courtyard — very romantic and elegant in my opinion. The overall album is making me all giddy seeing Bruno and Julia walk around the estate; it is somewhat intimate. Congratulations you two! We wish more happy days ahead.
"Julia and Bruno had a small cozy wedding in cold November. They wanted to celebrate just for two. One of the reasons was the fact that the groom is from Brazil. Their wedding was soft and elegant, full of tenderness and serenity. Julia always wanted to be a princess, and I think she was, her wedding style was gorgeous. First there were the bride's cozy morning in the hotel with views of the city, then sunny walk in the landscape park, then wedding vows, exchange of rings and wedding dinner in the restaurant."

—  Janne Teplova, Photographer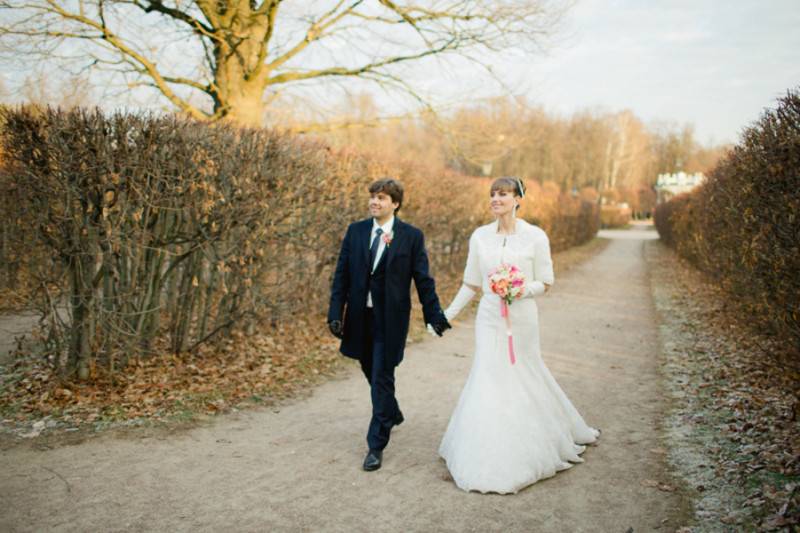 The Theme:
No. There was not. We would like to have a romantic and tender wedding. In our minds, this day should be mainly prepared for us. Our wedding was held late in the autumn, so we decided to choose bright colors such with pink and coral flowers.
The Highlights From The Ceremony & Reception:
My religion is Christian Orthodox. Besides, we followed Slavic traditions too. As part of the traditions, each invited couple says special words and greetings for the just married couple. Each speech revealed a different view with warm words that we could not imagine. Another moment was to enter to hear from our soulmate the word Yes.
Most Memorable Moment:
I think that the most memorable part of the wedding day is the registration ceremony. It is worth saying that in a Slavic tradition we do not get married in the church. It's always an emotional moment when a couple takes a serious decision to construct a family. So we can say that during the time we signed the document, and we said Yes we had one of the most memorable marks of our love story. We got use to say that for real love Ain't no mountain high enough, ain't no valley low enough, ain't no river wide enough; no matter how far, just say my name.
In Addition:
A wedding is made of details. So we would like to thank all people who helped us to plan the tiny details, as well to organize and execute the main steps of this so special day. We would like to send a special thanks to my brother Andrei and his wife Anna and to our families that supported our marriage.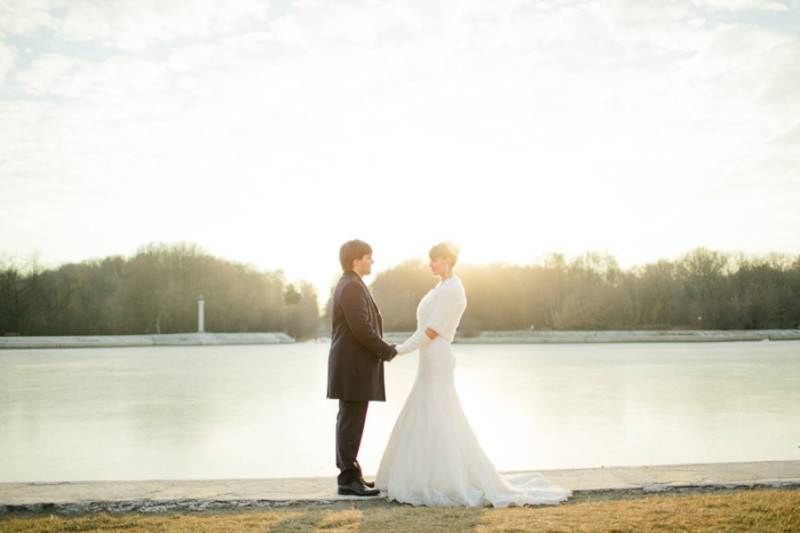 VENDORS
Photographer: Warmphoto