Nail art designs are super hot right now, so if you've been thinking about what you're going to do for your bridal shower, you've come to the right place. There are a ton of cute designs to choose from, and we've lined up some of our favorites right here. Check out these nail masterpieces!
Chevron Design
The chevron design is also extremely popular, as is decorating one specific nail while keeping the others a solid color. This chevron design is beautiful and as you can see, the ring finger features a glitter coat for a little sparkle.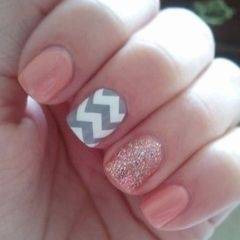 Pink Sparkle
This beautiful design features a nude polish color with pink sparkle points. The ring finger is painted all pink with sparkles. This is a beautiful and fun look that is great for a summer bridal shower.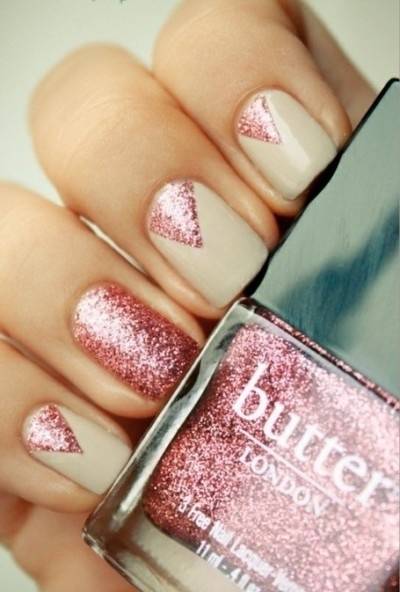 Glitzy and Sleek
This sleek design features black and shimmering gold and it's perfect for an evening bridal shower. Rhinestones give this look a little sparkle, and it's on the ring finger so very fitting for the occasion.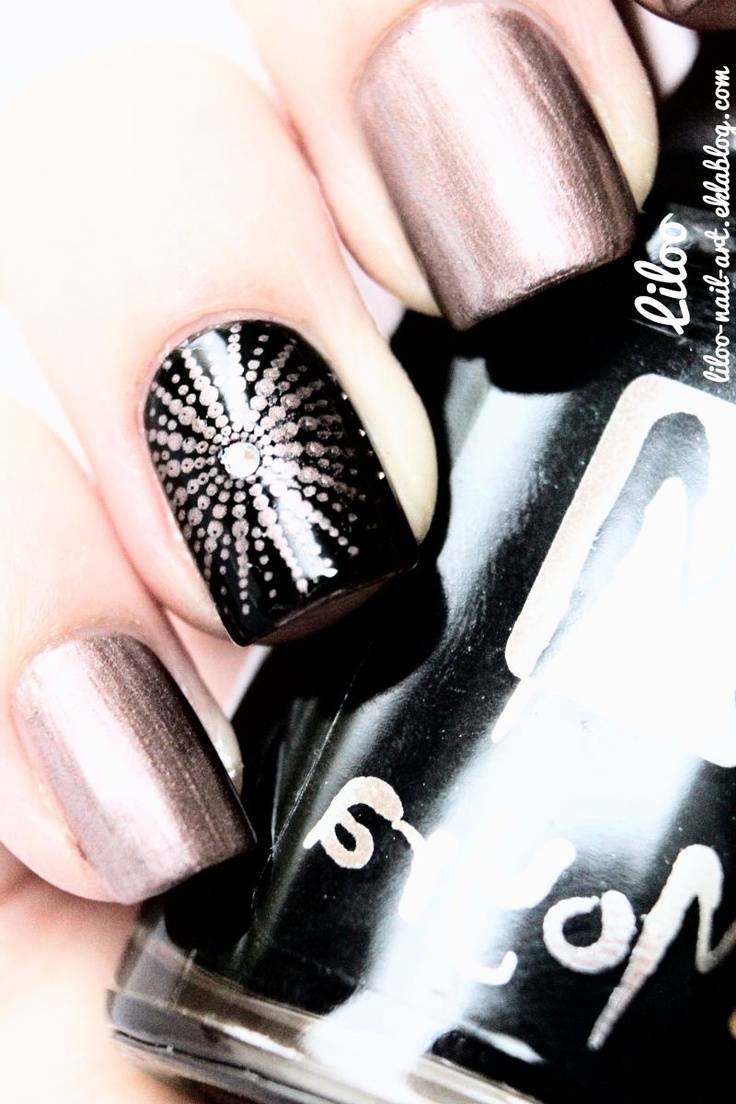 Pretty Lace
This design features a hot pink polish color embellished with a gorgeous black lace design. It's very feminine and very romantic – perfect for your bridal shower. This one goes with black clothing very well!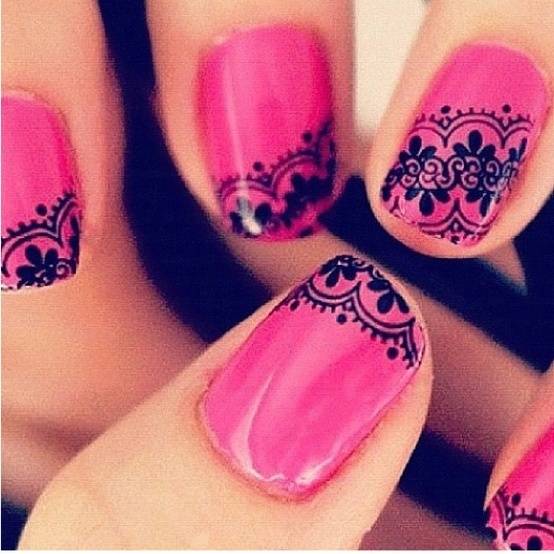 Glittering Pink with Swarovski Crystals
This glittering pink polish is very cute, but what really sets off the design is the Swarovski crystal ring finger nail. This one is absolutely lovely and the pink is a rich jewel tone that works well with many clothing colors.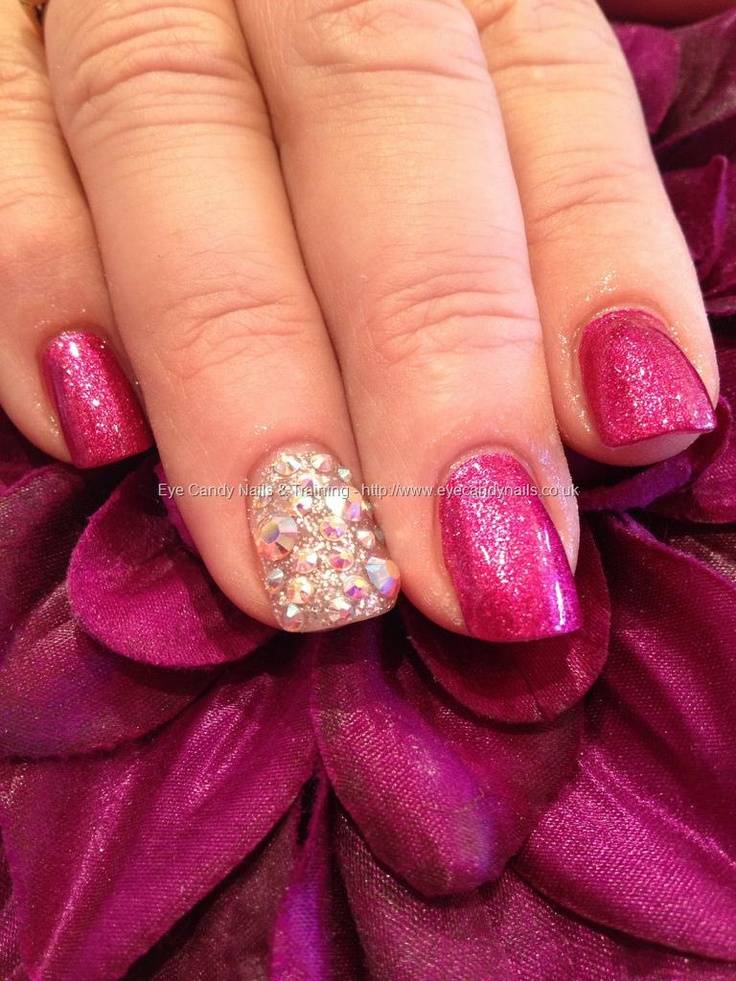 These are just a few great ideas that you can take to your manicurist as you prepare for your bridal shower!