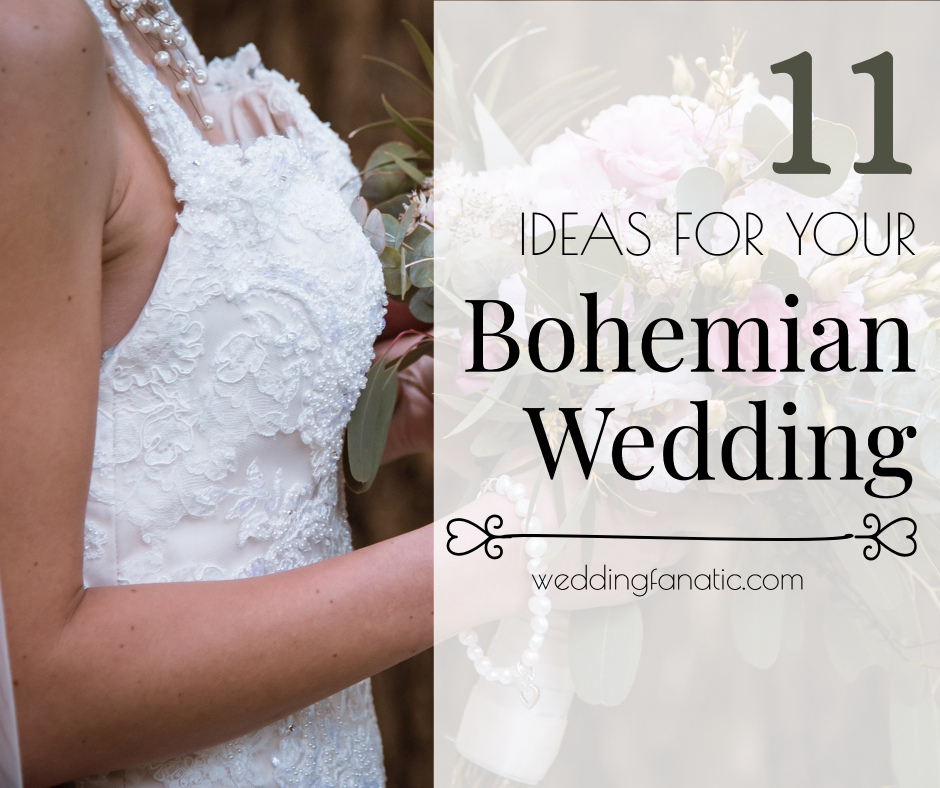 It's your special day.  Add your own personal touch to your bohemian wedding by incorporating these 10 ideas in your wedding.
1. Pillow Chairs
This unique style of seating creates a softer, more free atmosphere while letting your guests feel closer to the nature around them. Large, earth toned throw pillows will work beautifully either around the reception tables or facing the altar.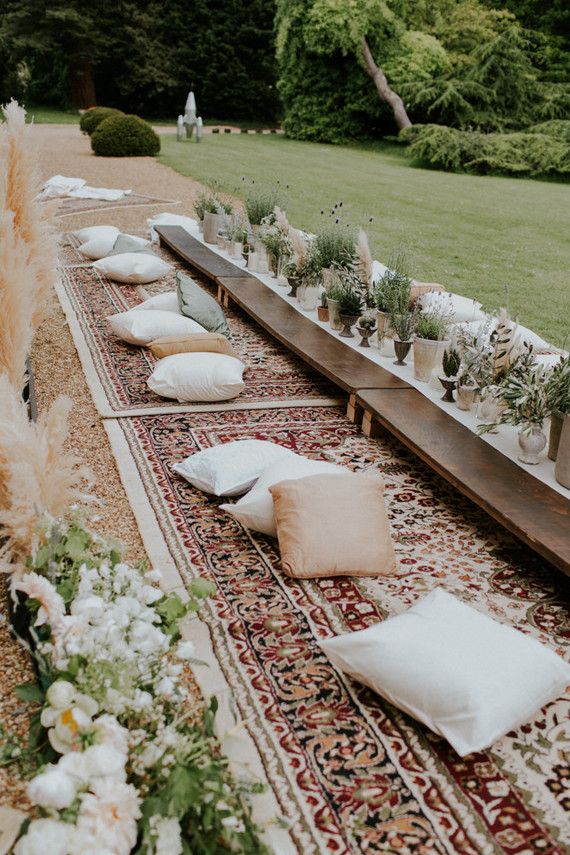 2. The Dress
I personally love a classy bohemian wedding dress: a dress that's laid back, yet elegant. I highly recommend sleeveless in the summer. A dress that's still flowy but doesn't need an elaborate train to look pretty. Antique lace, and a hint of sparkle could give the dress the extra touch that you are looking for! There is a reason why these types of boho-chic dresses are becoming a very popular wedding dress in the US.
3. Teepee Arch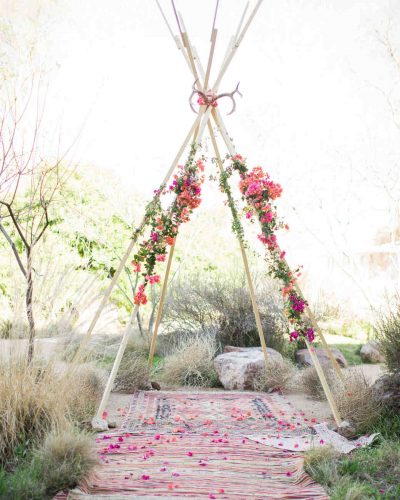 A woodsy structure like this is a strong, natural presence for the altar. Decorate with your choice of leaves and flowers wrapped around the wood, with rustic rugs beneath it for an even more grounded look.
4. Handmade Woven Decor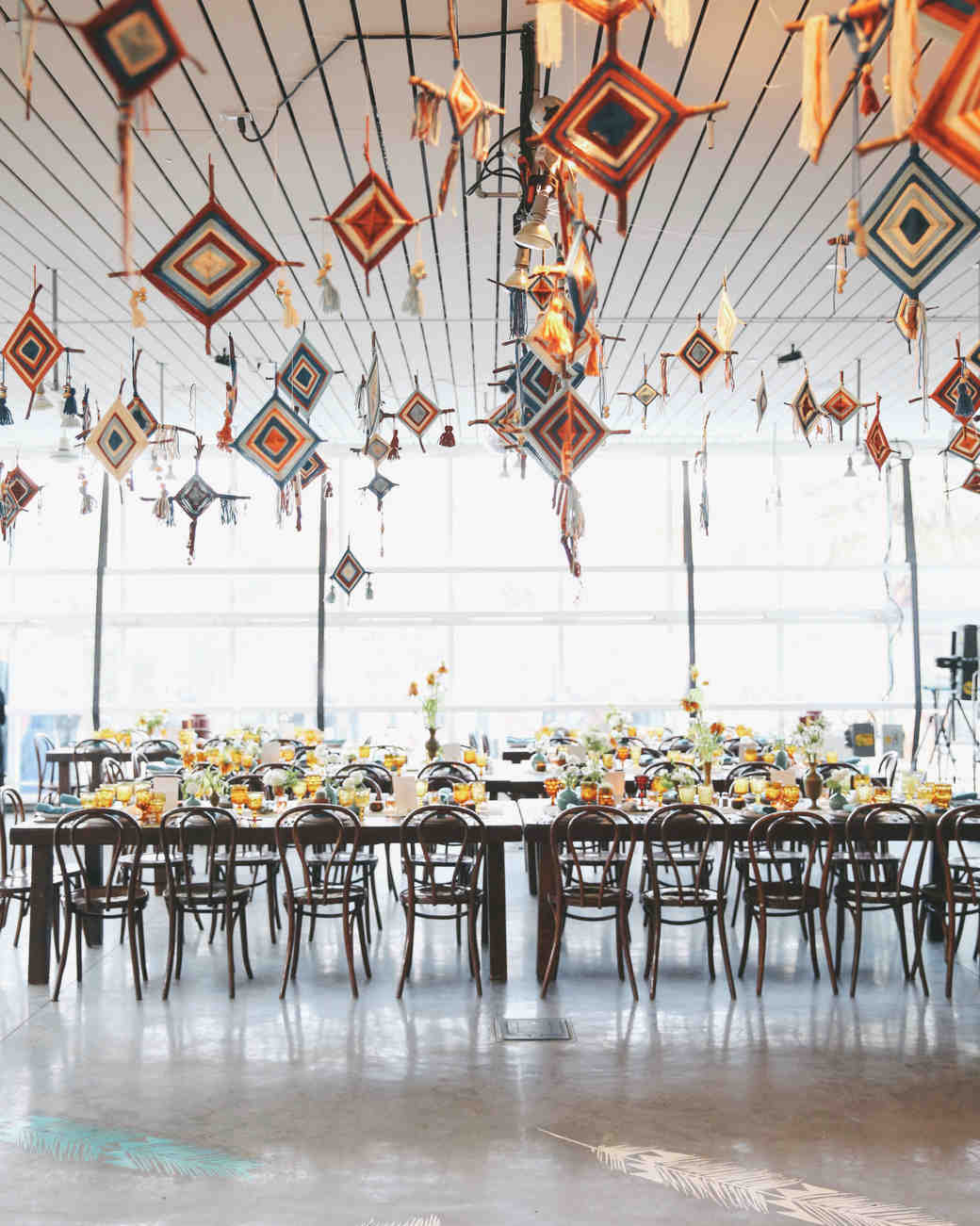 Whether you create it yourself or purchase it from Etsy, handmade woven decor such as tapestry's or smaller decor pieces hung from the ceiling, this look creates texture for your venue that will add an intricate decor detail.
5. Lavender to Toss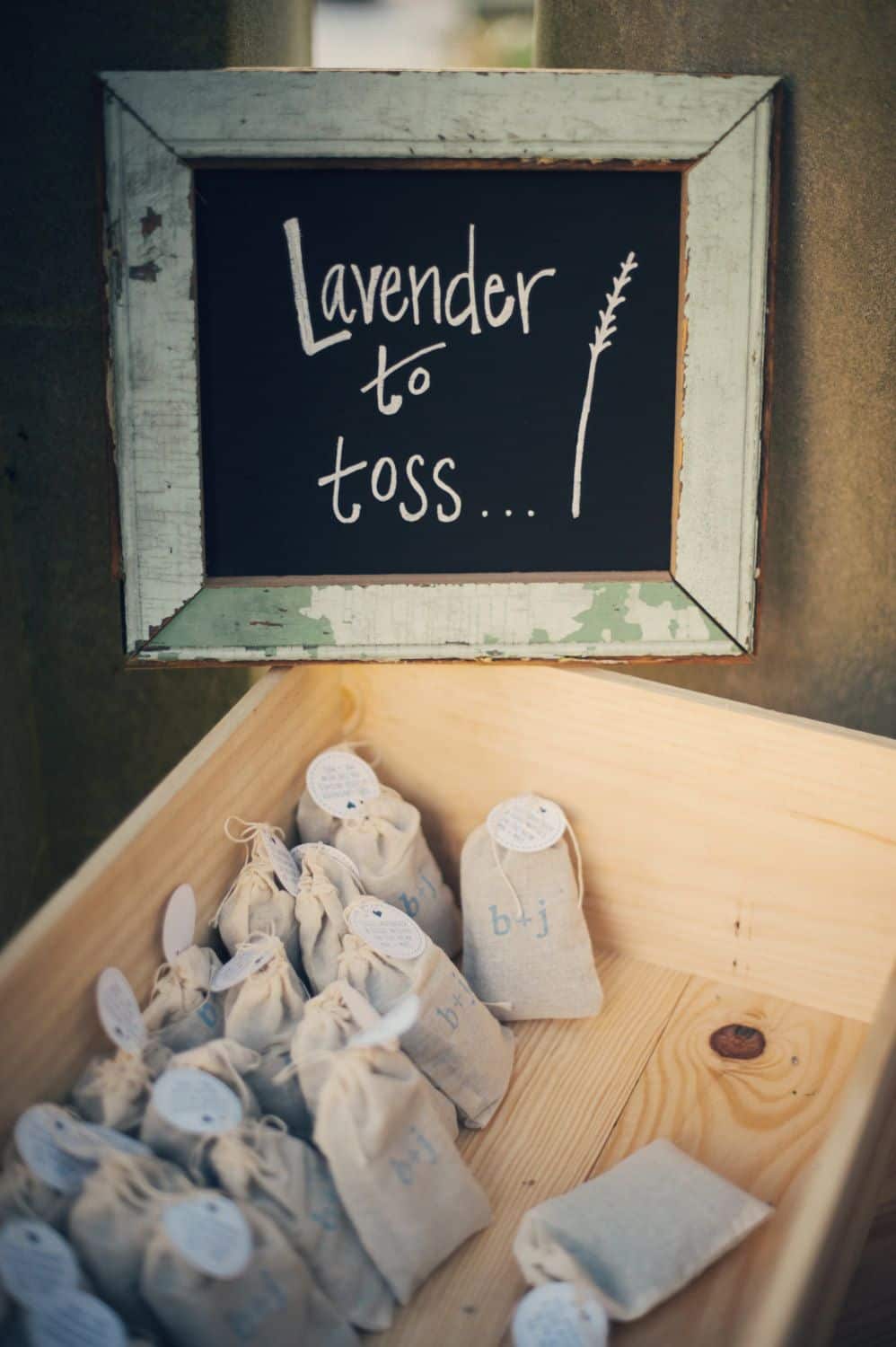 Finding different things to throw at the newlyweds as they exist the altar can add a level of depth to the experience. Try filling small bags with lavender pieces (or any flower or your choosing) for the guests to pick up before the ceremony so they're ready to toss as the couple exits. Throwing flowers is a softer more natural alternative to rice or even bubbles.
6. Ditch the Matching Bridesmaids
Having a boho wedding calls for breaking more traditional aspects. Instead of having your bridesmaids wear the same style and color, give them more freedom with their picks. You can have them stick to the bohemian theme while not limited them to a specific color scheme or style. There are a plethora of boho dresses to choose from that still stand unique to one another.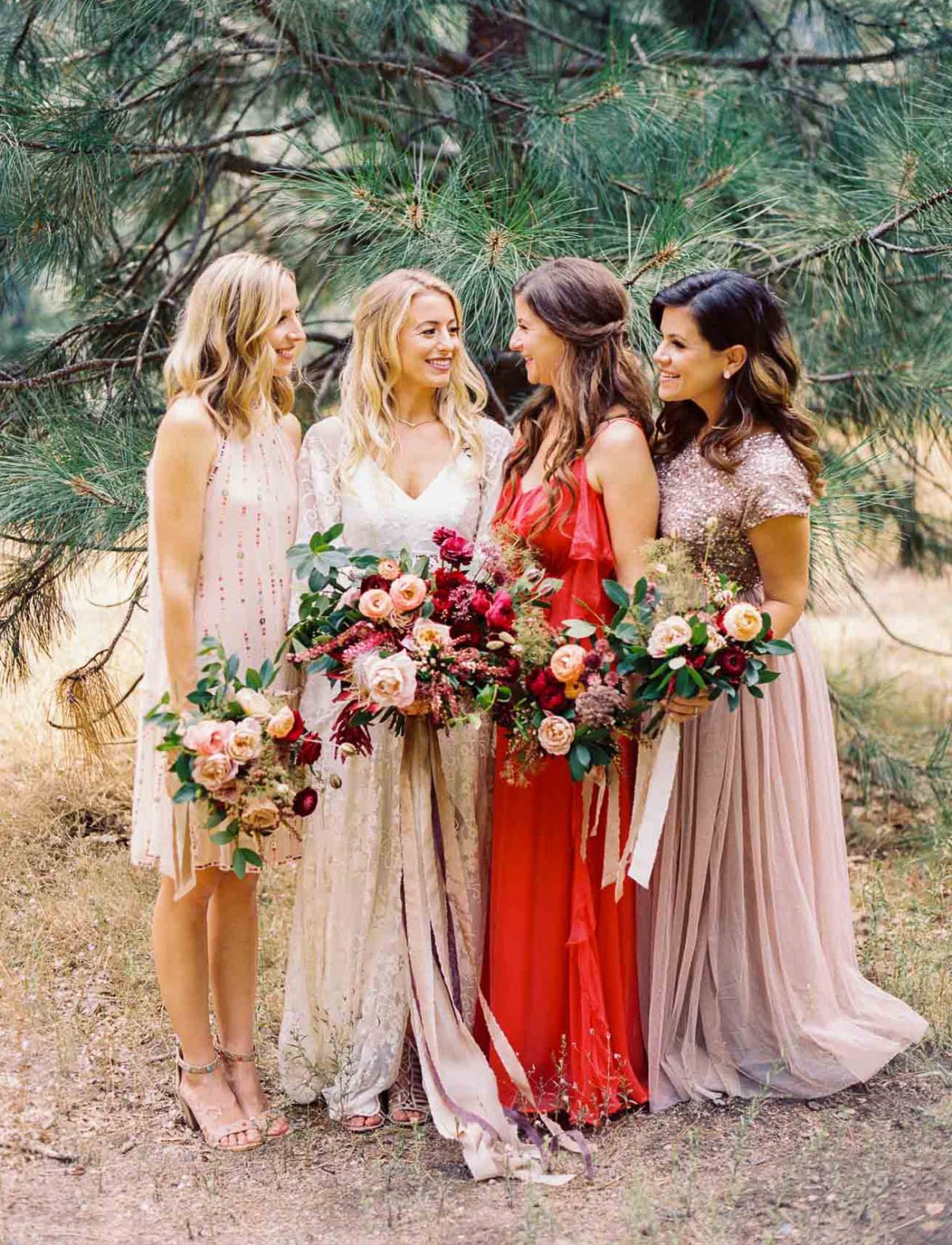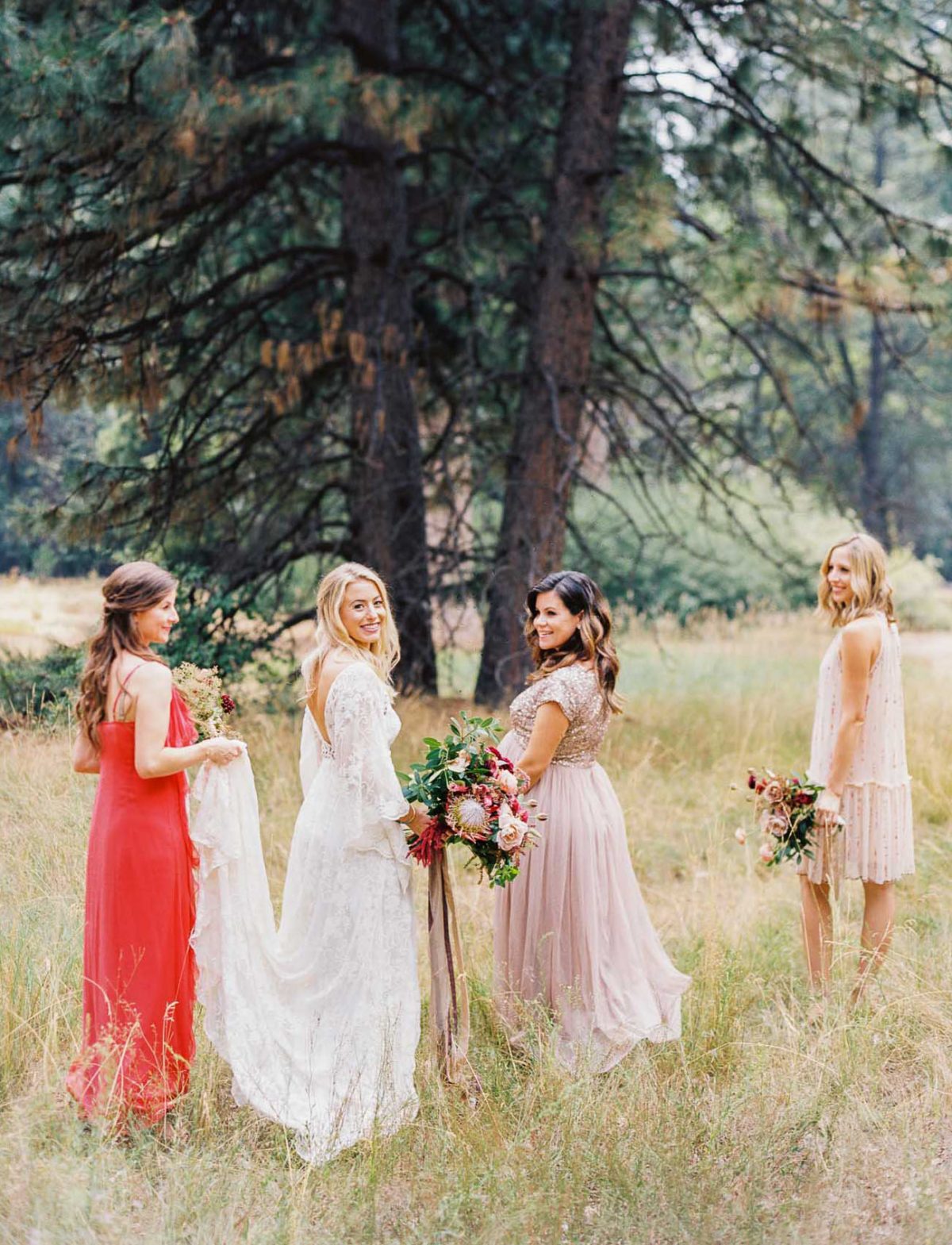 7. Succulent Accents
These long lasting plants are quite versatile for decorations while giving a luscious, earthy feel to your boho wedding. Whether you add them to your bouquet, centerpieces, or favors, these little plants give such interesting life that differs from just using flowers.
8. Leaf Place cards
A simple way to incorporate your theme into your wedding decor is to create unique place cards for your guests. Using single gum leaves with handwritten names is a great way to add nature to your dinner table.
9. Buffet Style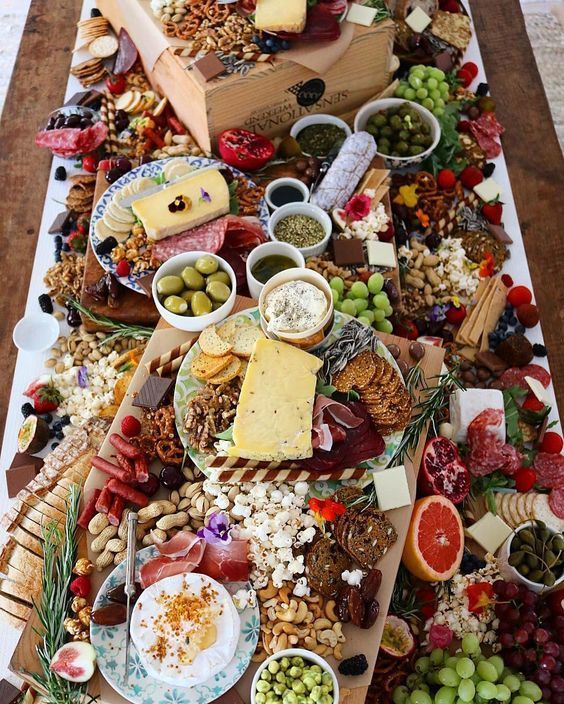 Having a Buffet for your wedding can seem a little chaotic, but depending on the amount of guests, it can be the more fun and carefree option. Rustic cheese boards with fruit and other finger foods is a great example of a more classy Buffett, while having multiple pizzas and salads is the more casual example.
10. Nature Photo booth
A fun idea for your boho wedding photos is building a rustic looking photo booth off to the side of your wilderness venue. The example shown is a vintage camper van with a chalkboard sign reading "welcome to shutter buss" surrounded by plants. This is a good example of a quirky backdrop for all of your guests to use for their photos or your own wedding photos of the bridal party.
11. Vintage Glass Bottles
A small detail that is often overlooked are the vases used for any floral arrangements at the reception. Try using vintage glass bottles that you can either purchase from antique shops or repurpose from old glass soap or liquor bottles. For the flowers, fill them with darker, "berry toned blooms" that have contrasting textures and shapes.