This is a sponsored post written by me on behalf of Ben Bridge Jeweler for IZEA. All opinions are 100% mine.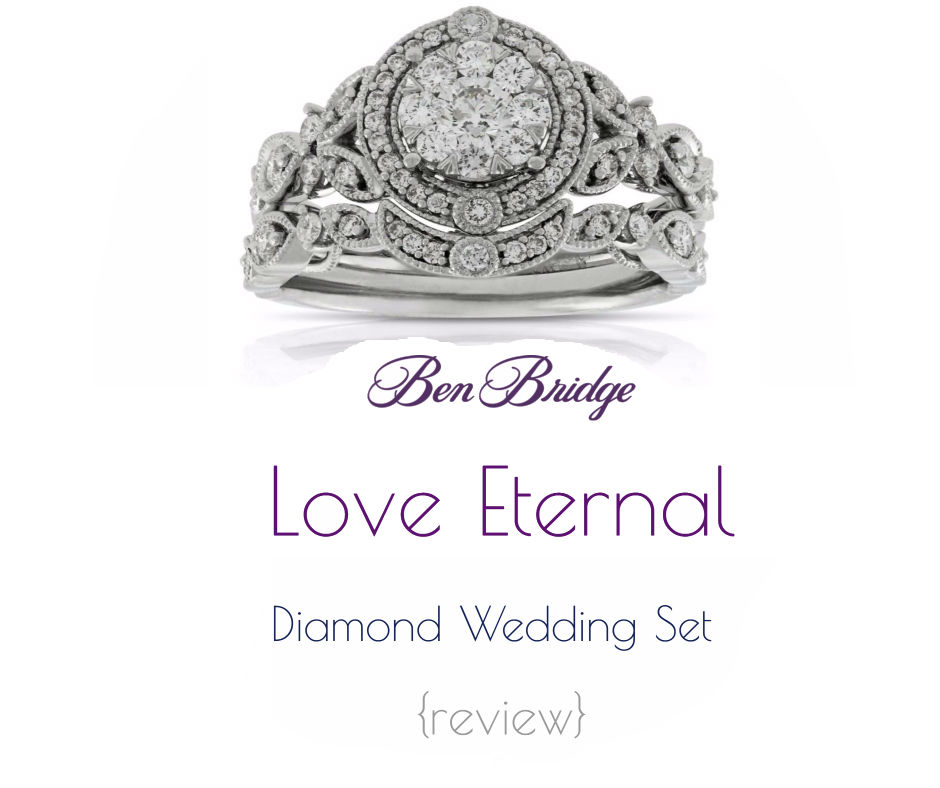 I lead a hectic and demanding daily life. No one who knows me will even dare try to argue that. I wake up around 5:00 in the morning. My screaming toddler is usually the first thing I hear every morning. It can be pretty overwhelming to wake up to the shrillest voice on earth after a night of practically no shut-eye. It's all part of the rewarding experience of being a mother, however. I'm well aware of that.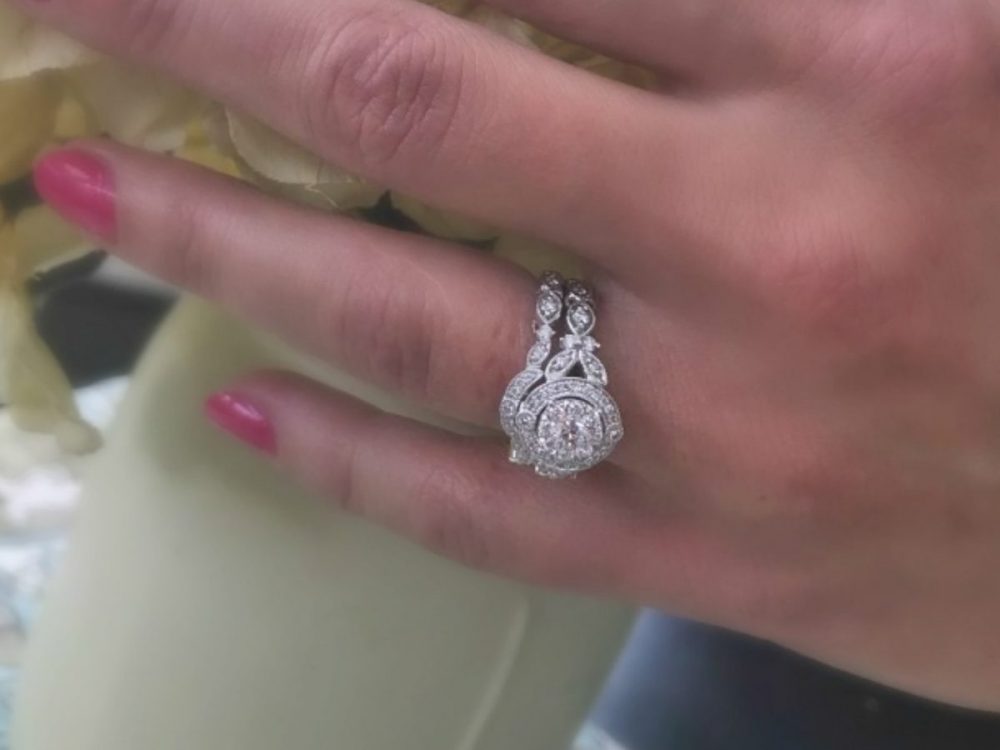 I'm a mother who's constantly searching for practicality in my daily existence. That doesn't mean that I've thrown the desire to look and feel great out the window, though. I've always been a big fan of beautiful jewelry. That's why I couldn't resist say YES! when Ben Bridge offered me a set to review. Ben Bridge Jeweler is an amazing jeweler, since 1912 with stores located all throughout the United States. The Love Eternal Diamond Wedding Ring Set is one of the most stunning things I've ever seen. This ring looks like it's straight out of a fairytale. When I saw it, I couldn't believe my eyes. It had seemingly countless exquisite and sparkling silver diamonds on display. They were all clustered together in the most intricate and detail-oriented manner. Although this ring has a sophisticated, timeless and luxurious look, it's actually surprisingly appropriate for daily life, believe it or not! I'm living proof of that.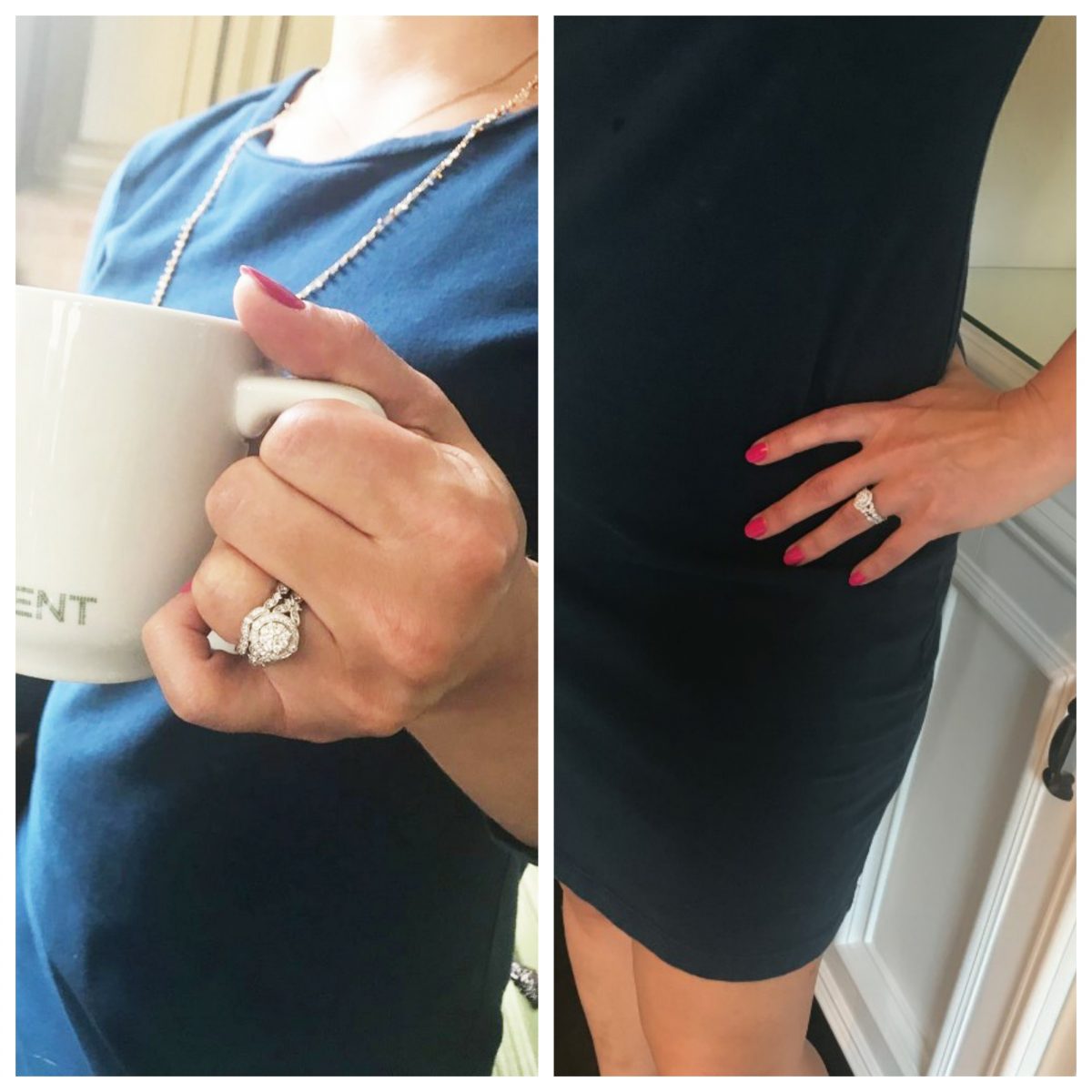 They specifically create resilient jewelry that has the ability to manage nonstop wear and tear. I wore this wedding ring while preparing meals for my demanding little ones. I wore this wedding ring on days I took my little son to the local playground. I wore it during countless lengthy trips to the grocery store. The list is pretty long. Needless to say, it held up. It continued looking immaculate, flawless and pristine no matter what I did. I'm not too shocked by the durability their jewelry offers since they solely uses A+ gemstones and metals. I've done my research and they're always ethically sourced, too. The company collaborates with skilled and seasoned artisans in order to establish premium collections of all kinds. If you visit a Ben Bridge location in person, you'll see items that are made by deluxe brands of all kinds. The jeweler aims to work alongside brands that have strong reputations and outstanding craftsmanship. I appreciate businesses that take pride in the things they offer their customer bases.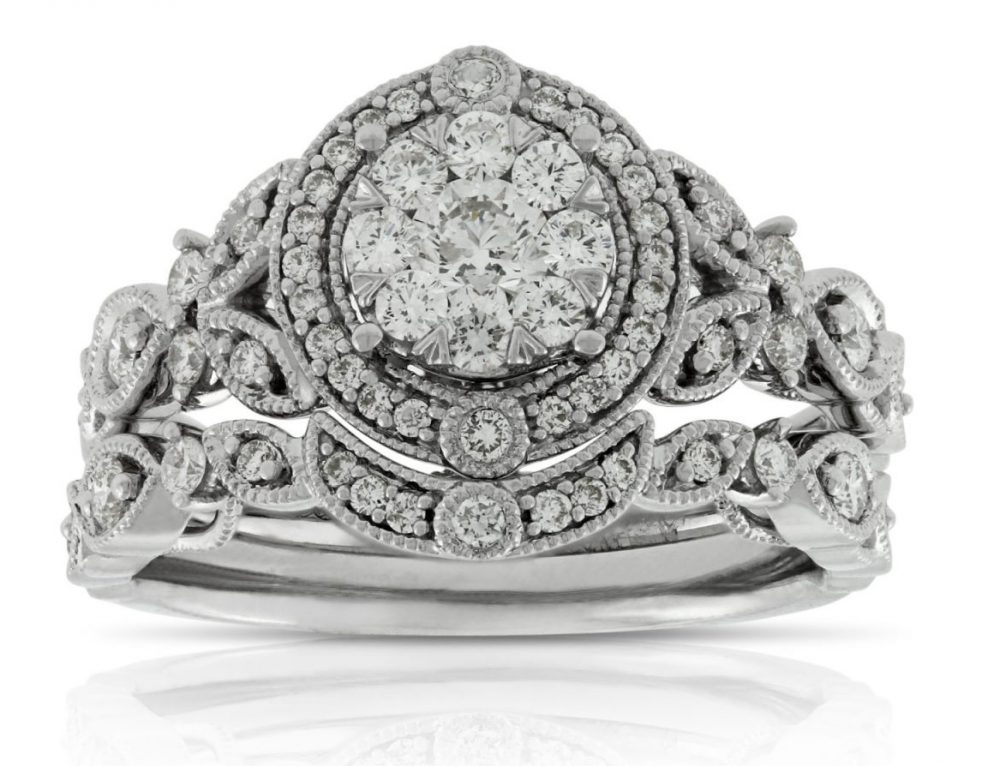 This engagement ring has a timeless, classic and enduring feel. It can work well on all types of brides. It doesn't matter if you're a gal who likes a sophisticated or a contemporary look. This ring should look amazing on you. Men who are looking to wow their future bride should take note as well. They should make a point to invest in first-class rings that consist of authentic diamonds, gemstones and metals. The last thing you want to do is put your money into an engagement ring that's flimsy and that's unable to stand the test of the time.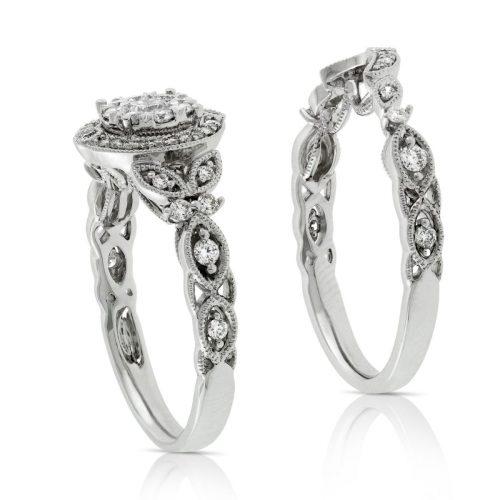 Luckily for you, this offering is a genuine winner. I'd love to hear in the comments section below from anyone who owns or looking to own a Ben Bridge piece! Tell me do you love it? ** This is a sponsored post written by me on behalf of Ben Bridge Jeweler for IZEA. All opinions are 100% mine. **