The wedding shower is a wonderful chance for all the ladies to come together and celebrate the upcoming day. As such, the decor needs to be perfect, including the centerpieces. Check out these beautiful centerpiece ideas for inspiration.
Rustic Mason Jar Centerpieces
These beautiful centerpieces convey a rustic feeling and are super-easy to create.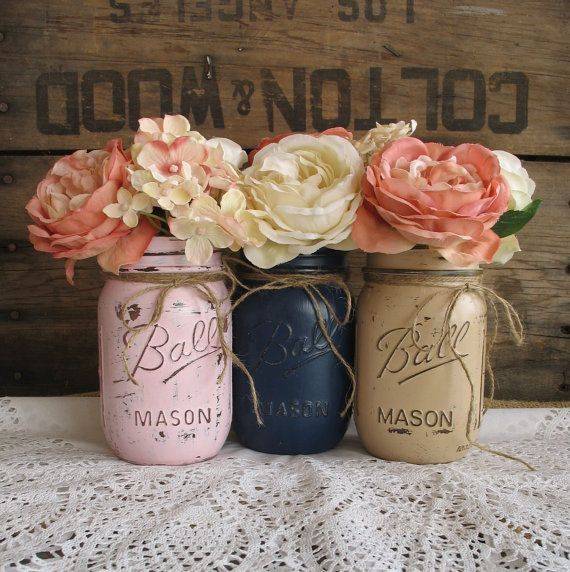 They're just painted Mason jars tied with raffia and stuffed with gorgeous blossoms. This means they're also affordable, which is definitely beneficial!
Glitter Votive Candle Holders
These pretty votive candle holders have simply been dipped in glue and then glitter to create a sparkling look.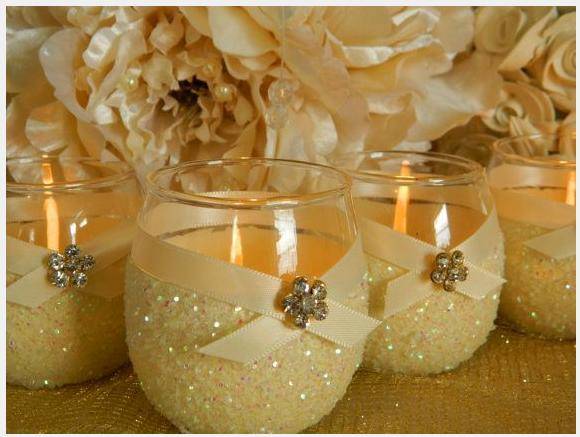 The creator then glued ribbon and small embellishments, making them look more polished and professional. These are great centerpieces and super easy to make!
Picture Block Centerpieces
These picture block centerpieces are adorable and can be created quite easily. All you need to do is have squares of wood cut and then Modge Podge the pictures onto the wood.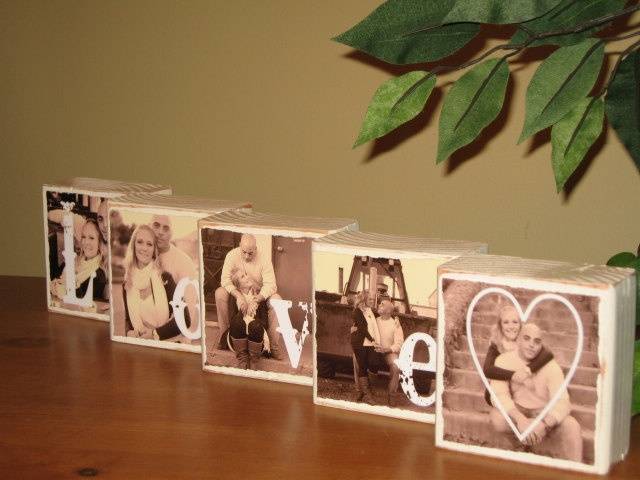 They're super cute and are a great alternative to flowers or can surround the flowers on the table for a unique look.
These are just a few adorable wedding shower centerpiece ideas that can be created for a very affordable price. With a little creativity and imagination, you can come up with unique centerpieces that suit the bride and groom very well!