If you're having a winter wedding, there's a wonderful gift idea that you can use. It's perfect for the mothers of the bride and groom, the bridal party, or guests that are super special to you, such as your grandma or aunt and uncle. Without further ado, here's how to create the gift.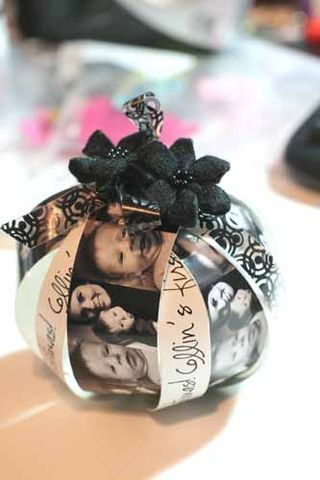 Purchase Clear Ornaments
First, you'll want to purchase clear ornaments. There are glass and plastic clear ornaments, so it's up to you which ones to purchase.
Print Sepia Colored Photos
Next, print a beautiful picture of you and your soon to be spouse but make sure it's sepia colored for a more dramatic look. It should be smaller than a 5×7.
Instructions
Roll the photo up with the picture facing out and then insert it into the ornament. It should be fairly easy to remove the top of the ornament. Shake the ornament to help the picture unroll fully. You can also place a skewer down through the hole to help you straighten it out. Then, you'll want to reattach the top and tie a beautiful ribbon around the O-ring that the Christmas hooks go in.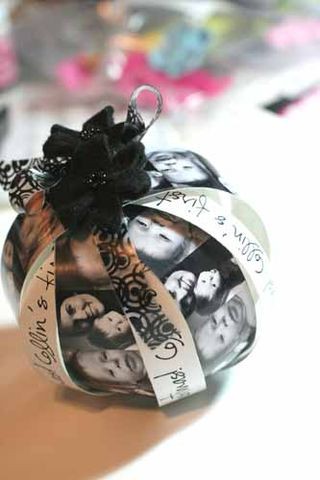 This is a beautiful ornament idea and it makes a lovely gift that recipients will cherish every year as they place the ornament on their Christmas tree.