Do you need a little inspiration to help you choose your wedding shower outfit? If your wedding shower is scheduled for fall, then we have some fantastic options for you. Check out these beautiful outfits that are perfect for your special day.
Warm Layers
Fall is the perfect time to wear those pretty layers because if it's too cool you just add another layer but if it gets warm, you simply remove one. This layered outfit is super cute, complete with leather boots, skinny jeans, and scarf embellishments.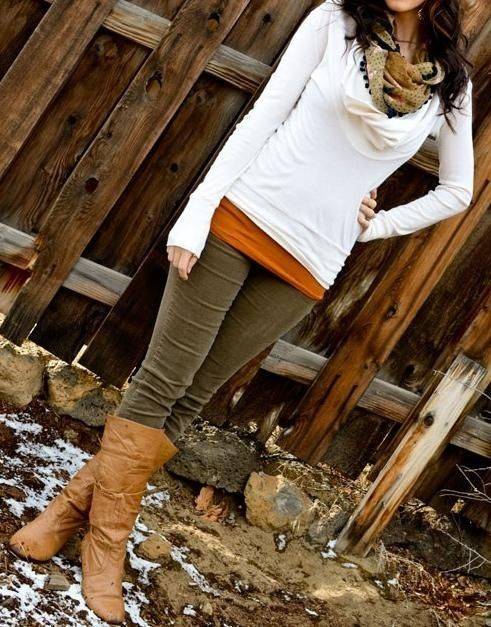 Mocha Madness
This cute outfit features ultra-stylish jeans and peep-toe heels with a white sleeveless top. The accessories are what make the outfit though; a warm mocha sweater and leopard print scarf, brass bracelet, stylish earrings and an oversized bag.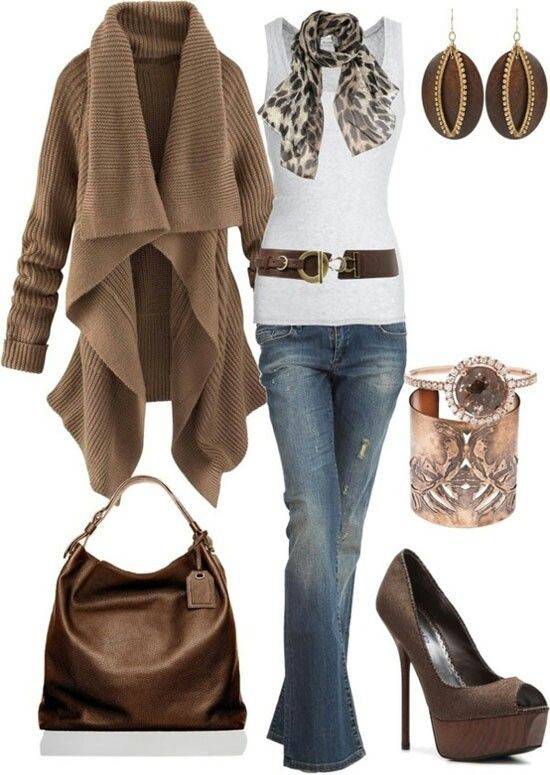 Vibrant Pink
You don't have to stick with browns and neutral colors for fall. Pair black leggings with this ¾ sleeved white shirt, bold boots, and vibrant pink cardigan. The scarf, with pink accents, pulls the outfit together and the bag is very stylish and chic.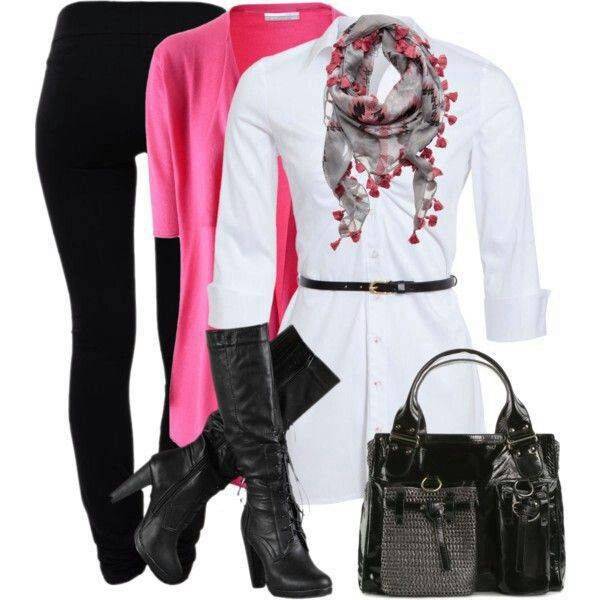 Crimson 
Finally, this beautiful outfit is warm and very stylish with lots of crimson red. The taupe, sleeveless tank is paired with stylish jeans and boots. The red cardigan spices up the outfit, as do the accessories: a red and taupe scarf, an oversized red bag, stunning earrings, bracelet and ring.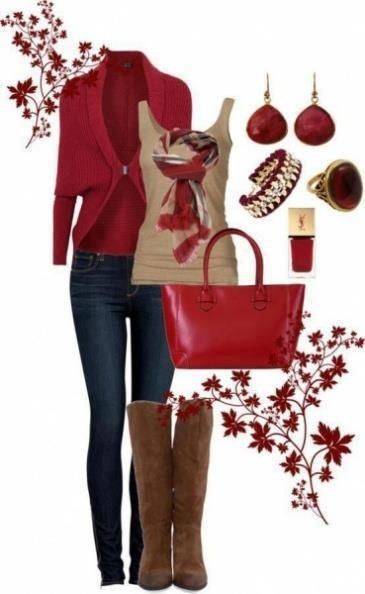 These outfits can really inspire you to choose something absolutely beautiful for your wedding shower in the fall.