Whether you're planning a romantic wedding, a formal wedding or a whimsical theme, we have a great DIY project that costs virtually nothing. These wedding cones are meant to hold confetti that guests can toss at the end of the ceremony. Don't worry – this is an easy project and looks absolutely amazing.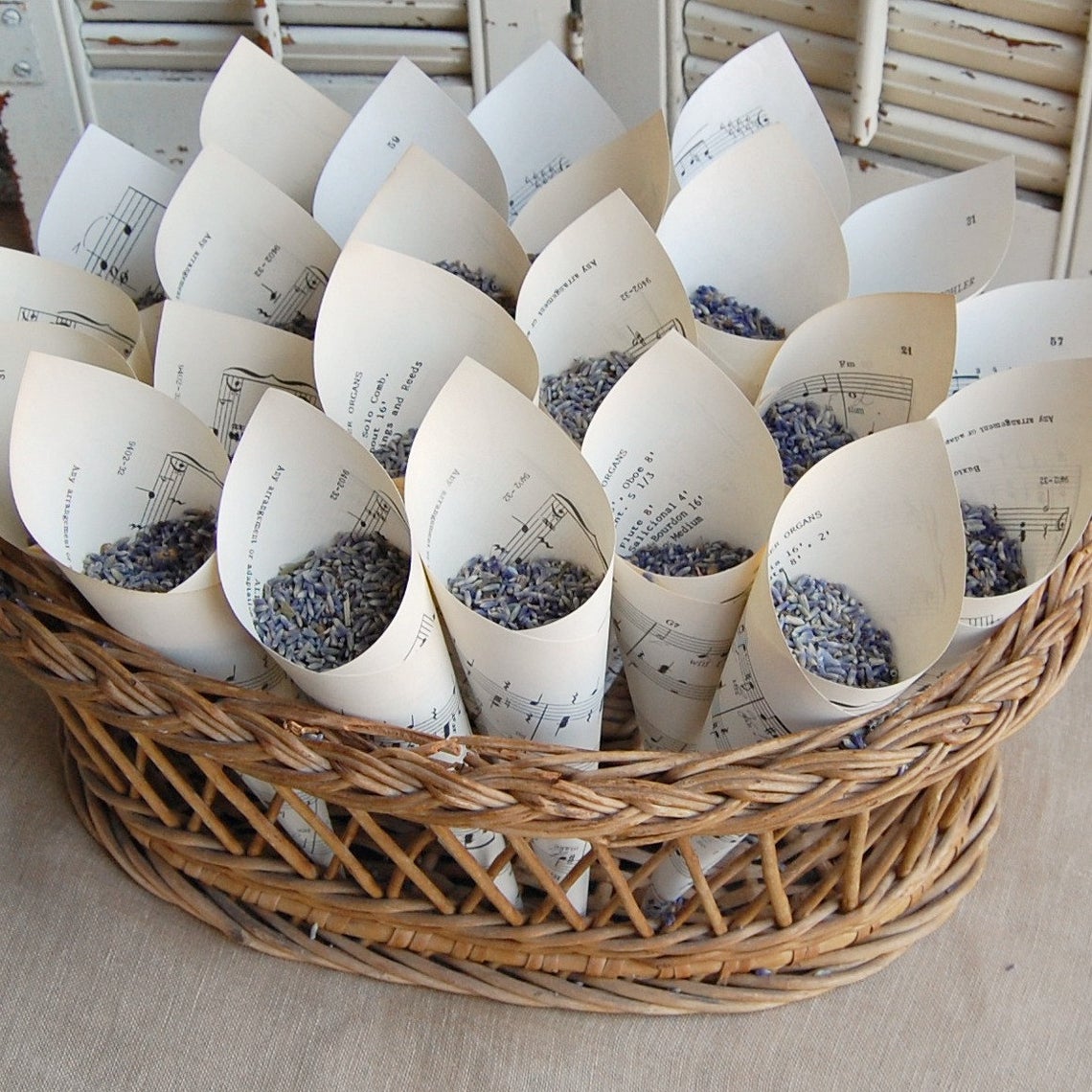 What You'll Need:
An old or damaged book that you can salvage the pages from.
Magazines, scrapbook paper, colored paper – to make confetti from.
Glue and scissors.
How to Create Them:
Start by removing several book pages, making sure they come out cleanly and straight. Each page will become a confetti cone. You'll want to make sure the page is square before you start, so cut the page to ensure that it's the same measurement in length and width.
Next, arrange the page so that one of the points is toward you and the other is pointing away from you. Then, take the two corners and pull them together, overlapping them, so that you create a "cone." It's super easy to do, but may take a few tries in order to get it perfectly straight.
Glue along the bottom edge to keep the cone together. You can make the cone a little fancier by adding ribbon, glitter, etc.
Making the Confetti:
Making the confetti is super easy. All you have to do is use a hole punch (round or any other shape you'd like) and punch out a ton of shapes from various colored papers or magazine pages. Save them and fill each cone with confetti. That's all there is to it; this is a fun project to do with friends while you're watching a movie or enjoying a girls night.
If you want the confetti to be a little more eco-friendly, use dried flower petals, bird seed, flower seeds, etc.