If you're stuck with the decision of how you're going to address your wedding invitations, a custom address rubber stamp can solve the problem of the return address. It allows you to keep your address uniform on every invitation, and makes it easier to fill out all of those addresses. Check out some of the beautiful designs available with rubber stamps.
Birds and Lines
We love this whimsical rubber stamp design which features a font that looks very similar to hand- writing. It also features decorative lines with two "love birds" perched on top. This is a great look for a more laid back wedding.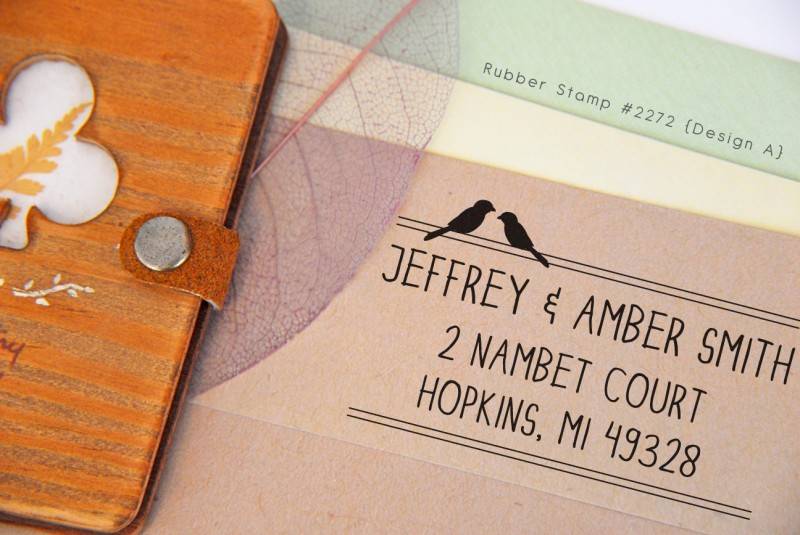 Script and Filigree
This is another beautiful design which features a combination of a few different fonts, as well as a beautiful filigree design. This could work for any type of wedding, whether it's formal or informal.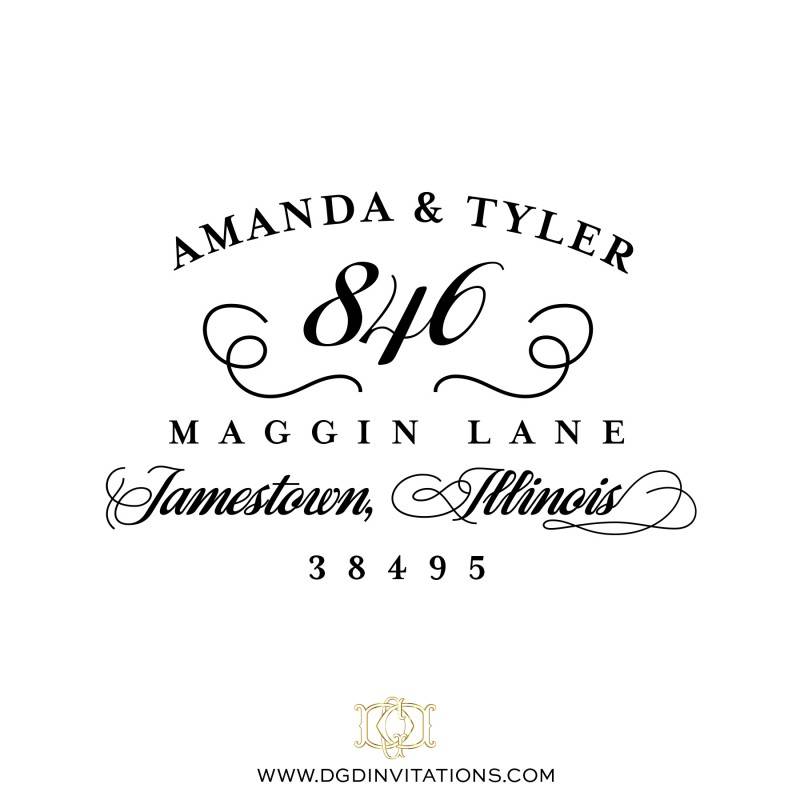 Calligraphy Stamp
What we love so much about this stamp is that it actually looks like a calligrapher spent a great deal of time making the writing look so stunning. Plus, it wouldn't be difficult to match if you plan to have a calligrapher make out the addresses to the recipients.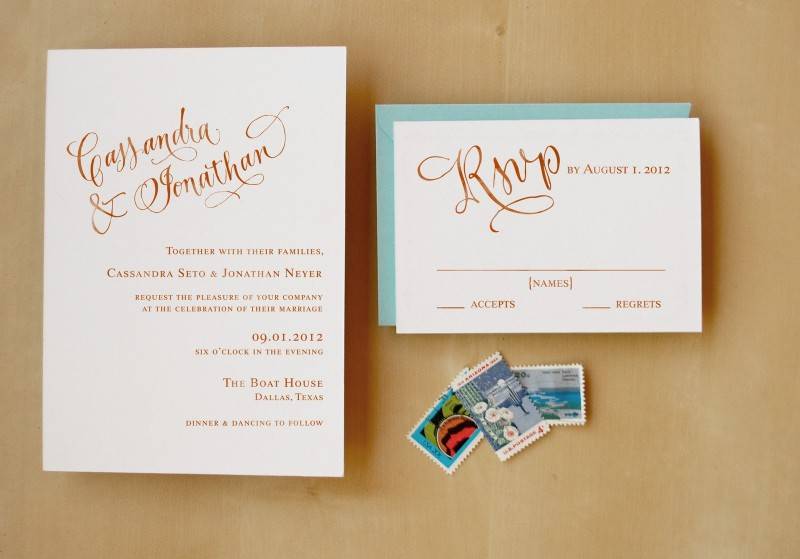 Curly Script
This beautiful script rubber stamp is perfect for a formal or non-formal wedding and looks so gorgeous on the envelope.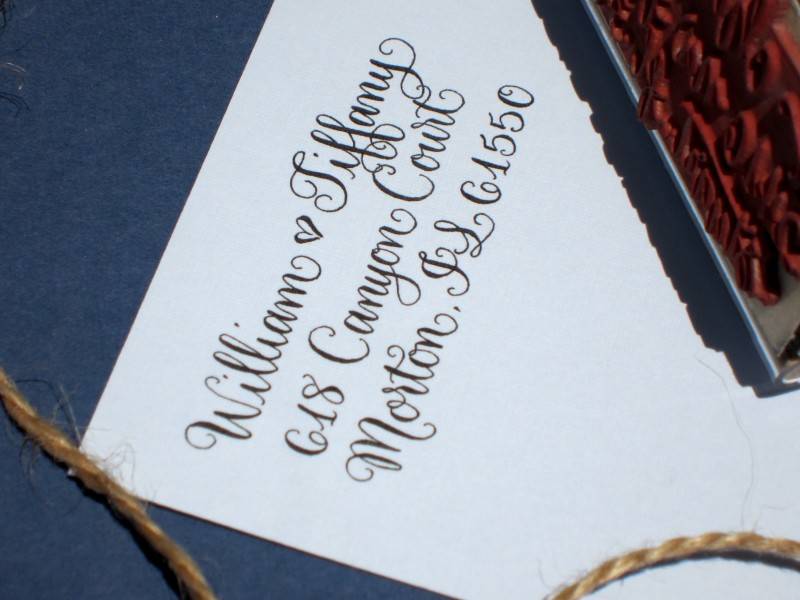 Whimsical Stamp
This whimsical stamp is gorgeous and we love the playful font and designs. This is the perfect stamp for a laid-back wedding, but it can also work for different formal types of weddings as well.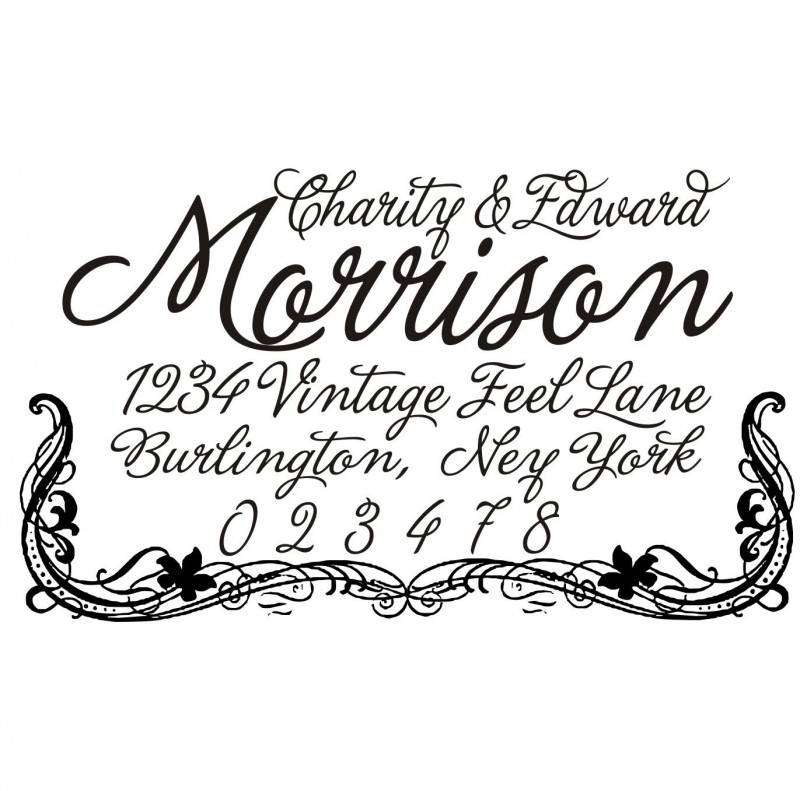 These are just a few of the different designs available, and it allows you to quickly address your envelopes without the need to print out the return addresses individually.