If you're looking for a theme for your wedding shower and you want it to be classy and fun, why not go with a 50's style wedding shower? The 50's encompassed glamour, class, beauty and elegance – all the things you want for your wedding shower. Here are a few ideas that might help you plan it out!
Have a Beach Shower
Have a ton of fun with those sexy one-piece bathing suits, floppy hats and couture sunglasses. This can be a lot of fun, especially if you have someone ready with a camera to capture the priceless moments. Serve ice cold root beers with striped straws, and opt for fun finger-foods.
A 50's Wedding Shower Luncheon
If you'd rather not have an outdoors event, opt for a 50's style luncheon. Ladies can dress up in their favorite 50's clothes (don't forget the gloves and hats) and sit down for a delicious luncheon. Coffee and hot tea are perfect beverages and you can have the event catered or go for something simpler and ask guests to bring their favorite dish.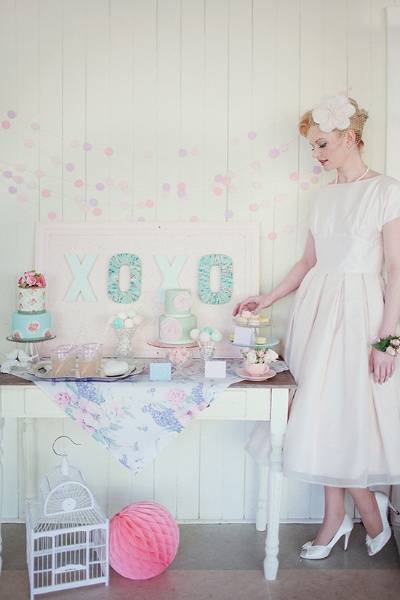 Décor Ideas
If you're not sure what sort of décor to have at your 50's wedding shower, go for pretty pastels. Hanging rosettes or pom pom balls (made from tissue paper) are great ideas. Also, checkerboard patterns, hanging records and jukeboxes are great 50's style décor ideas.
These are some great ideas that will help inspire you as you plan your 50's themed wedding shower. Looking through pictures of 50's themed parties is another great way to gain inspiration. The 50's were such a simple time and a great era to pay homage to with your 50's themed wedding shower.