I like autumn because I think this season never fails to elicit a romantic feel. Brought to us by Nicole Amanda Photography, today's engagement shoot amazingly features both – autumn and romance. Sarah and Jean didn't look like they were on a shoot. Their love is so strong and everything looked so natural. Obviously, they had a great time together! Sarah and Jean, congratulations on your engagement. We ca't wait to see your wedding photos!
As the bride shares…
How They Met
We met for the first time at Pure Gelato on Elgin Street for our first date. We arranged to meet at the gelato shop on Labour Monday, September 2, 2013. I got lost on the way to the shop and was quite late. I was so worried that he would not wait for me, but when I got there not only did he wait for me, but he was very sweet about me being late.We had gelato on the big orange bench in the back of the shop. Since he had forgotten his hearing aids, I sat next to him instead of across so that it would be easier to talk with him. I remember thinking that he was nervous and a little awkward – but genuine at the same time. I could tell that he was a really nice guy and he gave me a really warm fuzzy feeling, like a comfy sweater, only better. It's hard to name a specific moment [when I knew he was the one]. My feelings for Jean grew progressively stronger. I was always looking forward to our next date and his calls. Before we lived together, he would call me every night to wish me good night. Even today, if we are apart for whatever reason, he will still call me to say good night. I would say I knew for sure by the time he met my family at our first Christmas. He was so kind to everyone and I could easily picture our future together.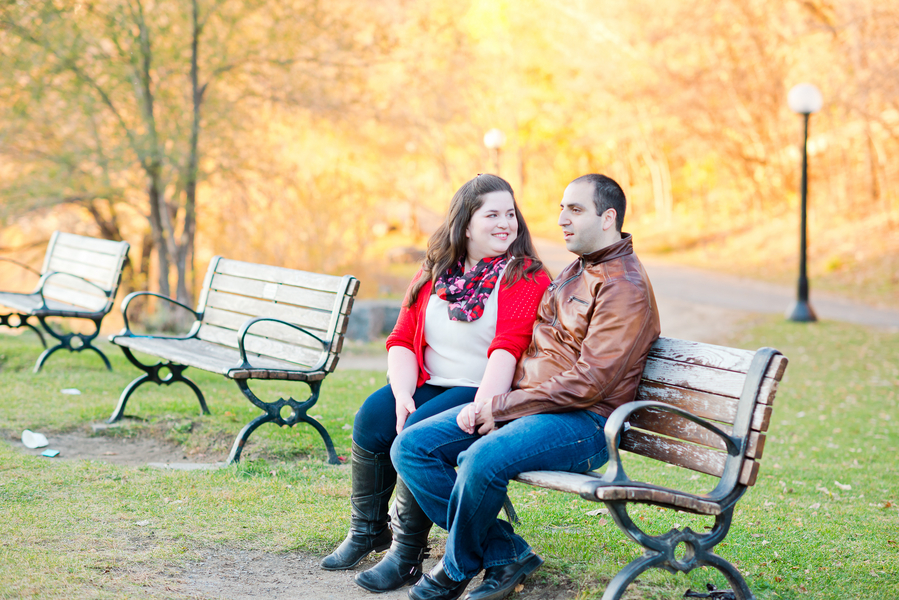 How He Popped The Question
Jean organized a really wonderful day for our anniversary. We went for a couples massage before going to our favourite restaurant in little Italy. At dinner, he was acting curious – saying there would be something special for desert. He then surprised me by taking me to the gelato shop where we had our first date and we talked about our memories and how far we have come since then. He was acting so strange, I was sure he would propose, but then he didn't. When we got home, he said he was going to put his pyjamas on while I picked a movie. I was sure he wouldn't propose in his pyjamas so I figured he would propose another day. But he didn't put on his pyjamas, instead he surprised me holding the ring behind his back. He talked about our future and was completely adorable – tearing up. Of course, I said yes!?
What Made The Shoot Extra Special
The walk we took followed the path Jean and I often take when we go for walks.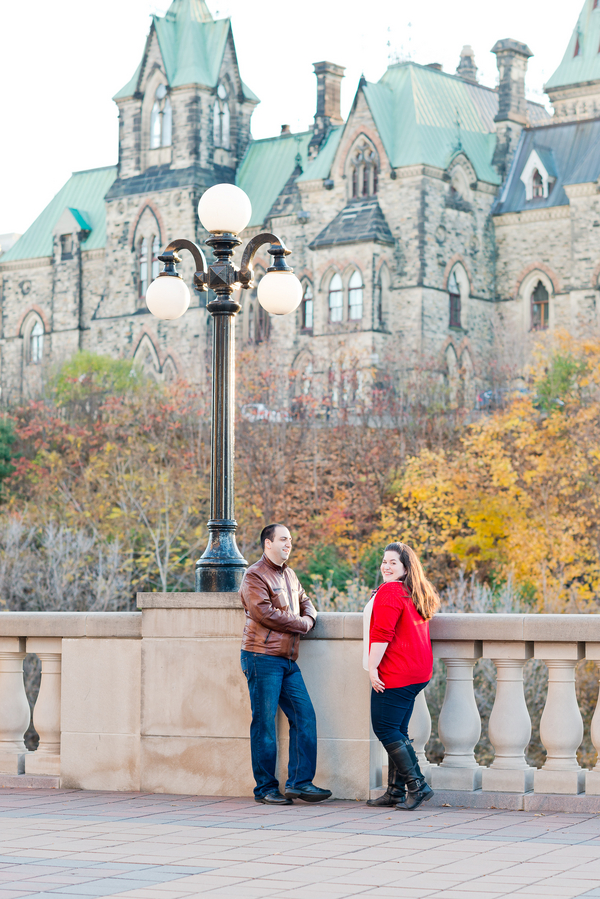 The Bride's Advice
I highly recommend doing an engagement shoot. It gives you a chance to get to know your photographer and become more comfortable before the camera.

VENDORS
Photographer:  Nicole Amanda Photography
Other Location: Nepean Point