Leave the city-slicker in you and get your eyes on this contemporary and rustic engagement shoot. Where The Lodge Nashville's lake waters reflects the stunning autumn sky, Kristina and Clayton were all dolled-up comfy and propped-up fun! With the sailboats from afar peacefully docked, here they were, all ecstatic and in love. Scroll down to know more about this day and do not forget to share their love!
---
THE ENGAGEMENT DETAILS
---
The Nashville Lake Waters
Just by looking at their photos,I could say that Kristina and Clayton's engagement photos were screaming, "Hey, this who we are and loving it!". They were candid and authentic against the natural wonders of the Nashville lake waters — sitting, hugging, laughing. Oh, how beautiful this day came to be.
---
From Nashville, Tennessee with Love
Propped up! With their Nashville and Tennessee wooden signs bought from the Nashville flea market, Kris and Clay had so much fun incorporating it with their wardrobe and poses. Both ended up having a blast! FYI, the signs now sit on their mantle decorating their lovely place! Woot!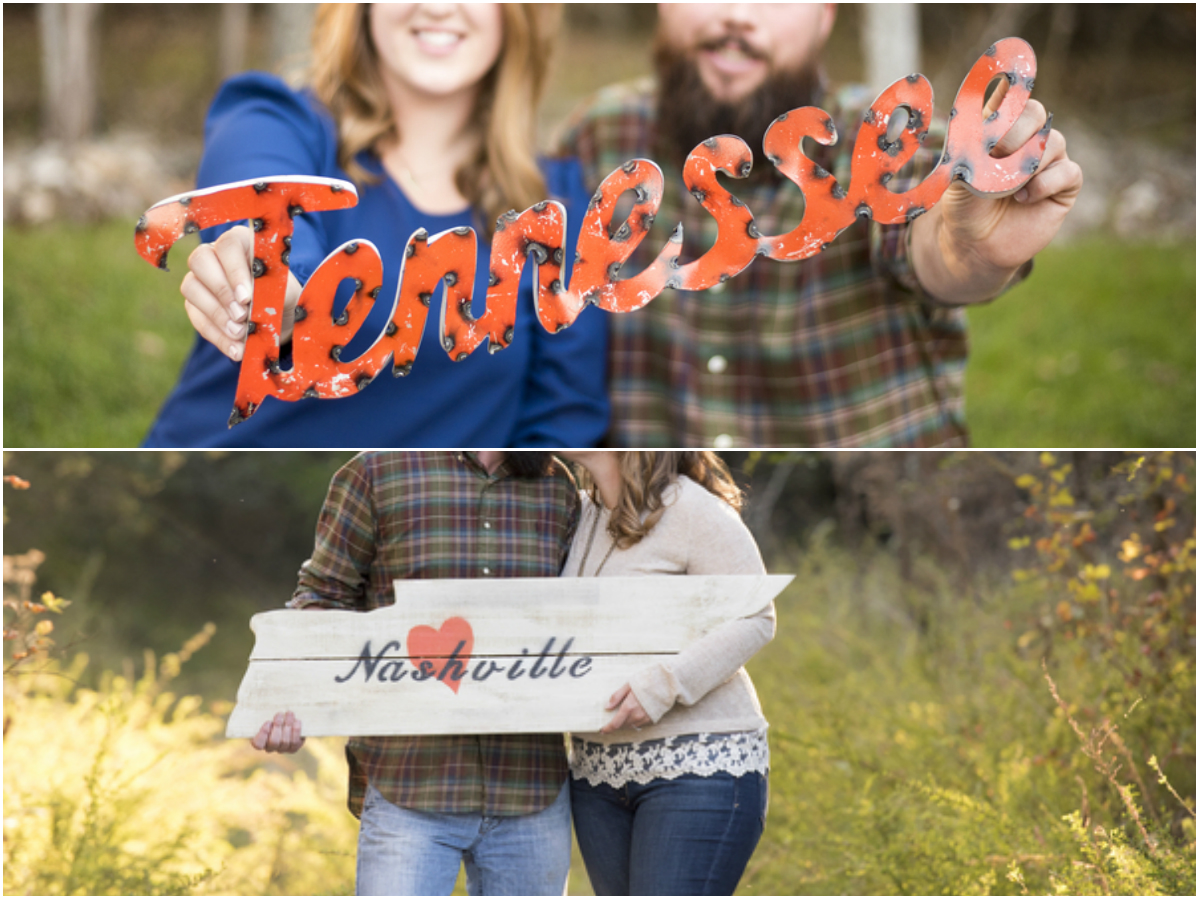 ---
Cowboy Boots All the Way
What could be more fitting with docks, earth, and cosy jeans and shirt? Yes, the glorious cowboy boots, adore! Clayton even wore his duck hunting gear which represented one of his passions. So, off they were with Clayton carrying Kristina into the setting sun.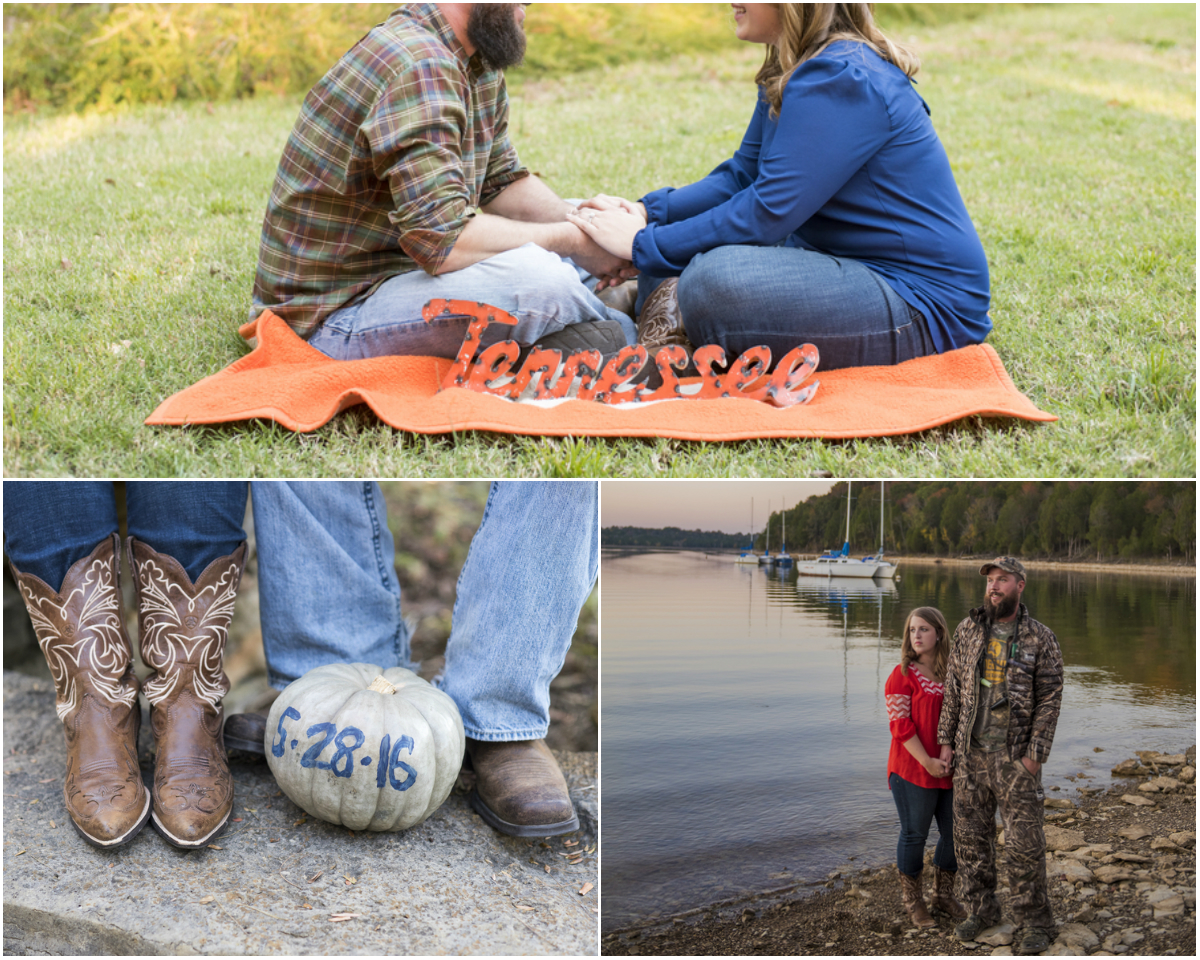 ---
From the Bride
"Just remember who you are and why you are getting married. Wedding planning can be stressful if you let it. Clayton has been my rock through this whole process, constantly assuring me that we will be married whether every detail is perfect or not. We have been true to ourselves and style through all of our planning. Every detail of our wedding is because it's the way we want it, not for the appearance. Have fun!"

---
The Engagement Budget
$5,000 – $10,000
---
VENDORS
Photographer:  Ivory Door Studio
Event Venue: The Lodge