So you've got the gown, you've got the shoes and you've got the guy! But how are you getting there? Many brides leave it up to the man to decide on the wedding transportation or opt for something safe like a posh car or horse drawn carriage, but here are five ideas on how to do things a little differently on your big day.
A Bicycle Built for Two – If the idea of pedalling to your wedding sounds a little too much like hard work then what if someone else did all the leg work? A cycle rickshaw, much like a horse drawn carriage, is perfect for a summer's day and can look stunning if you opt for one of the more traditional models. However if you did decide you wanted to do it yourself, a tandem bike is a wonderfully fun way to travel and are cheap enough that the guests could arrive in like fashion.
Tuk-Tuk – The motorised equivalent of the rickshaw, tuk tuks offer more protection from the elements than a bicycle whilst still making a statement. Traditionally found in Africa and Southeast Asia, they're a good choice for someone looking to have a colourful wedding as they often come in quite bold designs.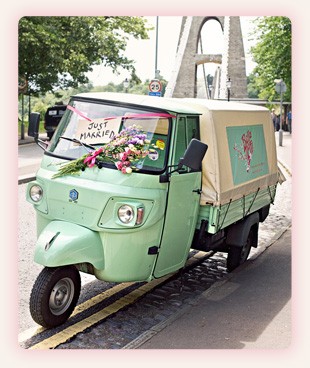 Up Up and Away! – If you find your loved one leaves you feeling lighter than air, why not try a hot air balloon? Whilst not for the faint hearted, balloons are certainly one of the more interesting ways to arrive at your wedding and can offer you a unique aerial view of the venue. Most companies who offer wedding balloons will provide you with champagne whilst you take to the skies, and some even have their own complete wedding packages.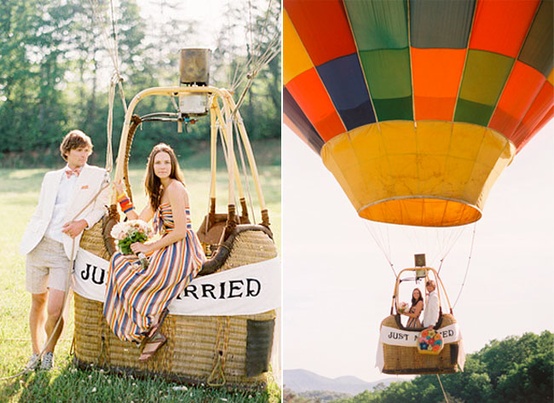 Sail Away With Me – If you live in an area with river or sea access to your venue of choice, arriving by boat might be the perfect way to make your day memorable. There are plenty of options available, from traditional barges to flash powerboats, and if you want to put a romantic twist on a quirky idea, why not have your husband row you to the reception afterwards?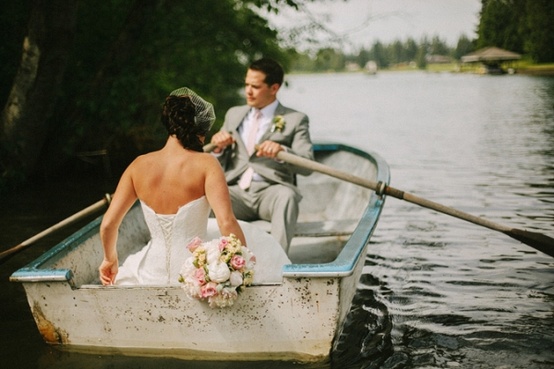 Walk By My Side – You may not think that walking to your own wedding could be very romantic, but its appeal lies in the symbolic act of undertaking a journey, a reflection of what your marriage will be. Elderly relatives may not be able to join in for the whole experience, but walking means that you can have as many guests as you like with you along the way and can be a wonderfully relaxing experience. Best of all, for those on a budget this will free up your finances for more important things.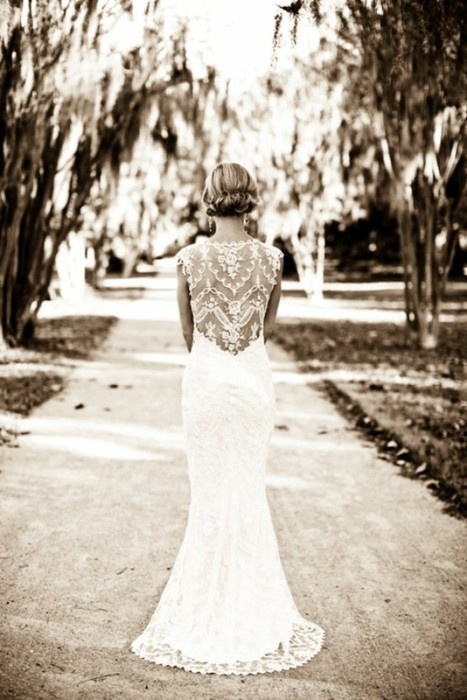 Hopefully these ideas will help you to put the finishing touches on what will be your unique and special day. But never fear, if you're still unsure it might help you to enlist a professional wedding planning service, and an advisor who will be able to sit down with you and go through all the pros and cons of your options as well as helping you to secure the best deal on whatever you choose.