Are you looking for great guestbook alternatives? There have been several making the rounds, including books that contain Polaroids and photos of guests, envelopes with tiny notes and more. This is another adorable guestbook alternative that lets you display all that love and all those well wishes in your home for everyone to see! Here's how you do it.
Painting
Using a large canvas, create a painting of a heart. It's super simple to do. Just paint the canvas a color that you love, and paint a large heart on the canvas in red or another color you love. Use gold paint or another accent color to outline the heart. You can then purchase black, gold silver or any other color Sharpie markers and allow guests to sign the canvas as they come into your reception hall or room.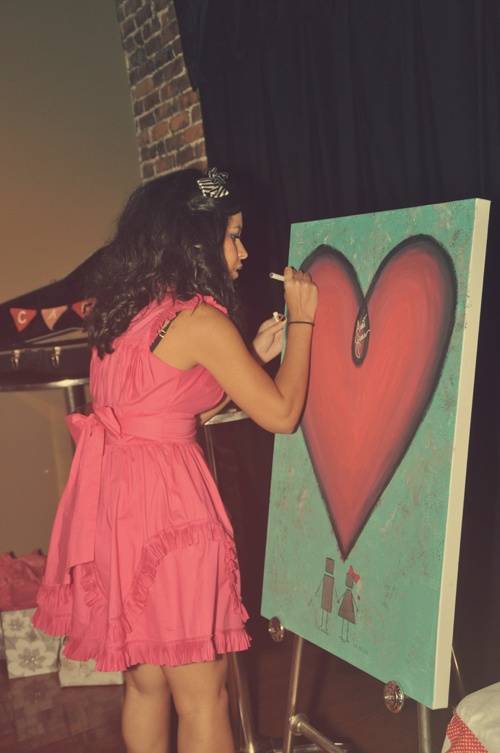 Another great idea is to create a painting of a tree with thin branches. Provide ink at the reception and allow guests to put their thumb prints on the branches before signing their names or leaving you a little message. The thumb prints create the illusion of leaves and before you know it, the painting will be completed.
You can then hang the canvas in your home – in the entryway or even behind your bed – and you've got a beautiful piece of art that is full of love. There are plenty of different painting ideas you can create; you just need to use your imagination to come up with something you're going to adore.