The peas to his carrots and the apple of his eyes – this is how Nathan looked at his beautiful bride. Their eyes met up and their faces glow with gladness knowing that in a moment they will be united as one and their paths will be for the long and lasting love. The feeling of magic with the touch of classic and romantic Old Hollywood rhythm captivates everyone as they witness the radiant love of Nathan and Madison. Let's feel the precious moment! 
Favorites at the Wedding
The "Lock and Key". The camera can't resist how the two were madly and deeply in love together. They have made vows of chastity and abstinence with each other. Little locks and keys were place on several tables to enrich the wedding theme which was absolutely purely perfect for their love.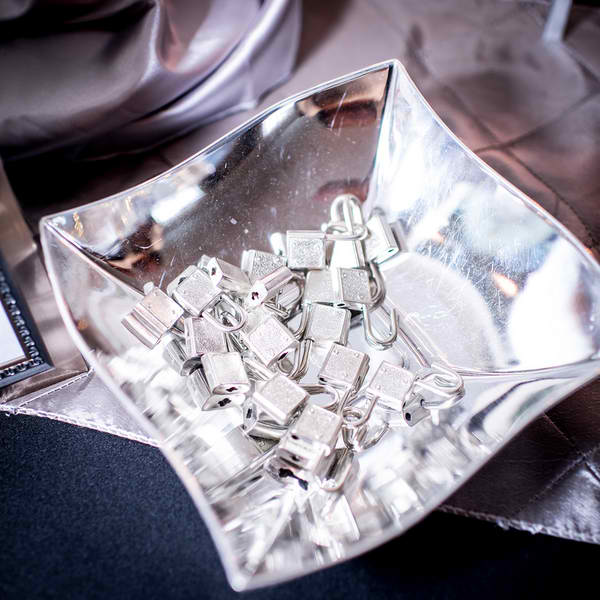 The dancing Dad. Funny how Madison's dad love to move and grove a lot at the wedding making himself the center of the dance floor. His passion was awakened and never wanted to stop dancing. The photographer left his camera from a time just to celebrate with them at the dance floor. Wow, feeling awesome!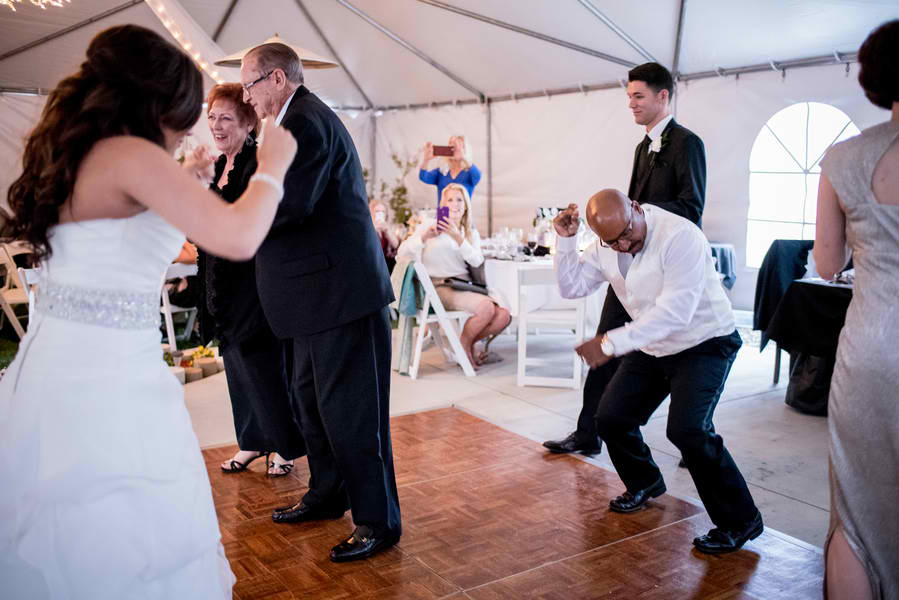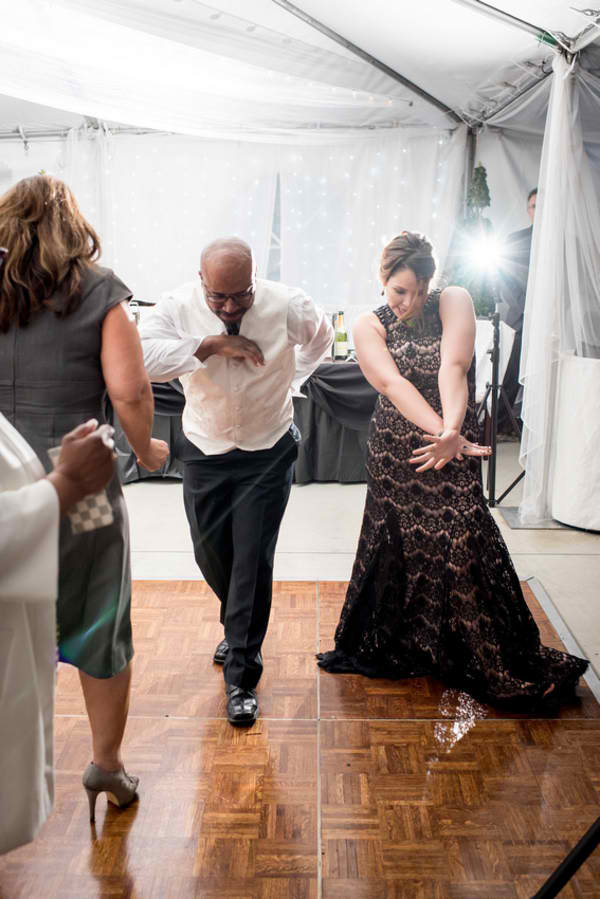 Tips from the Photographer
"Madison and her mom are wedding planning geniuses. They started early and ensured every single detail reinforced their theme. From the keys on the gift table hanging from a tree, so that guests could write them a note of well wishes to the impeccably decked out bathroom in hues of silver and gold to compliment  their wedding atmosphere. They even put gorgeous silver rocks in the fireplace to ensure that every corner and angle of this backyard DIY style wedding lacked NOTHING in glamour and luxuriousness!"
Money Matters
Wedding Budget: $10,000 – $20,000
 VENDORS
Photographer:  Reflecting Grace Photography//Floral Designer:Acacia Country Flowers//Dress Store: Deborah's Bridal Shop//Caterer: Giuseppe's Italian Kitchen//DJ: Ooola's Event Planning //Jewelry:Sandy's Specialties//