I'm not sure if this breathtakingly beautiful wedding happened last year or back in the 1940's. Inspired by the elegant beauty that transformed post-WWII style, Gemma and Daniel set out to have their dream destination wedding in Cyprus. Gemma was gorgeous in her lace mermaid-style gown that fits her perfectly and Daniel looked sharp and debonair in his French blue suit. Lace, pearls, and pastels adorned the whole event in some of the most exquisite DIY details I have ever seen. Vintage florals and parasols were a lovely touch, as well.
But even with all those vintage charms and accents, my favorite part of this whole wedding would have to be their carriage ride — Gemma and Daniel totally give off William-and-Kate vibes! I suppose part of that also comes from the photography and lighting style used, so kudos to their photographer for that! I hope you, dear reader, will enjoy viewing these photos and reading Gemma's answers as much as I did. Best wishes to the happy couple!
The Album Story:
I guess the overall story was for us to get married and have our dream destination wedding and we've decided to do it in Cyprus, the island of love.
The Theme:
Our theme was classic vintage. All our stationary, table cards, table names, centerpieces, etc. were vintage floral with lace, pearls, and brooches.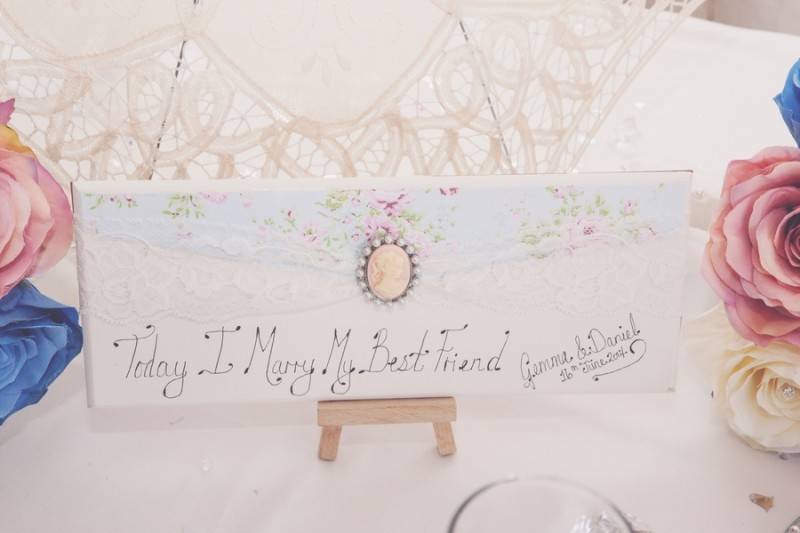 Wedding Outfit Inspiration:
We went for a classic but elegant vintage look. Inspired by the 1940-1950's. I loved lace for the dress with pearls and a French blue vintage 3 piece cut suit for Daniel.
Our Do-It-Yourself (DIY) Projects:
We made a family tree compiled of photos of our parents and both sets of their parents on their wedding days. We pegged the photos to vintage rustic rope and the picture hung between two trees.
Highlights from the Ceremony and the Reception:
Walking down the aisle with my dad, I could see Daniel waiting at the bottom of the gardens, it was both magical and emotional knowing that after today we would be married and spending the rest of our lives with each other. My best friend Stacey also read a poem which was beautiful during the reception. We loved the speeches. I loved Daniel's speech, he went right back to when we first met, it was emotional. Our fathers' and best man's speeches were fantastic and very funny. All the guests were laughing too. Our junior bridesmaid, Paris, also read a poem which was lovely, she's only 10 – she was so brave and read so well.

Favorite Part of the Day:
Our favourite part of the day was exchanging our vows in the beautiful gardens, surrounded by our nearest and dearest.
A Memorable Moment:
We loved the horse and carriage ride after the ceremony to have our photos. We also loved our sunset photoshoot and the pictures have given us beautiful memories which will last forever.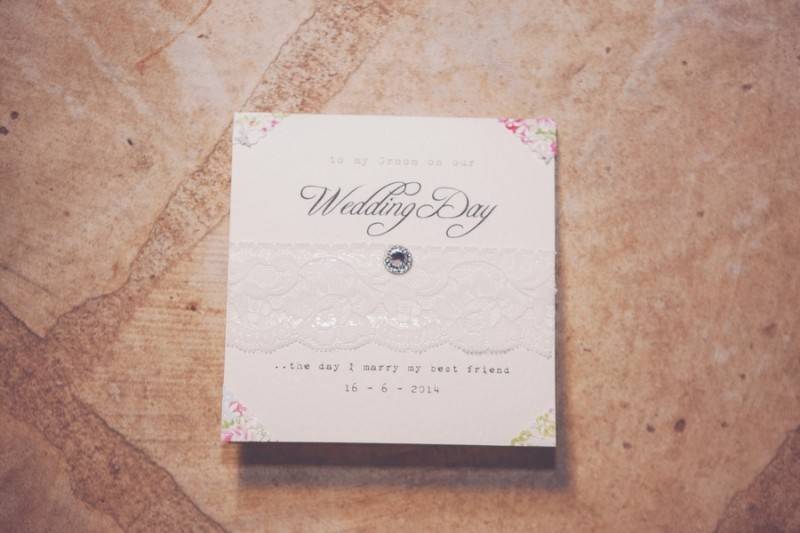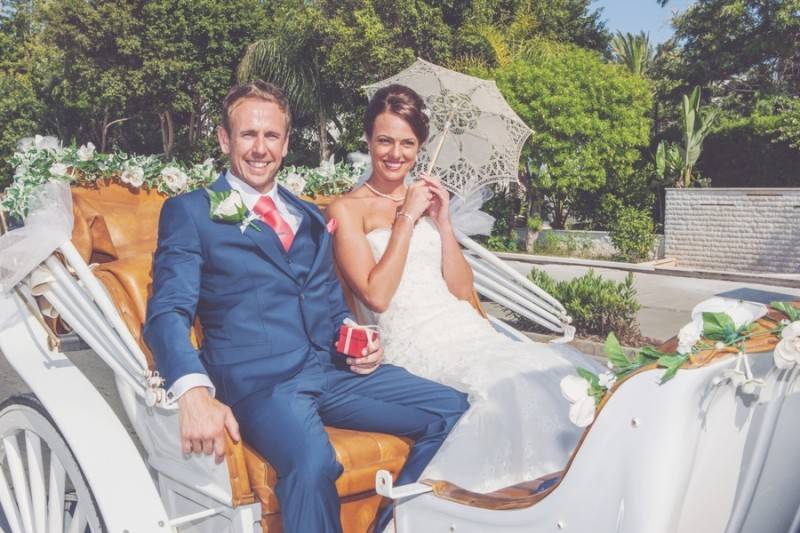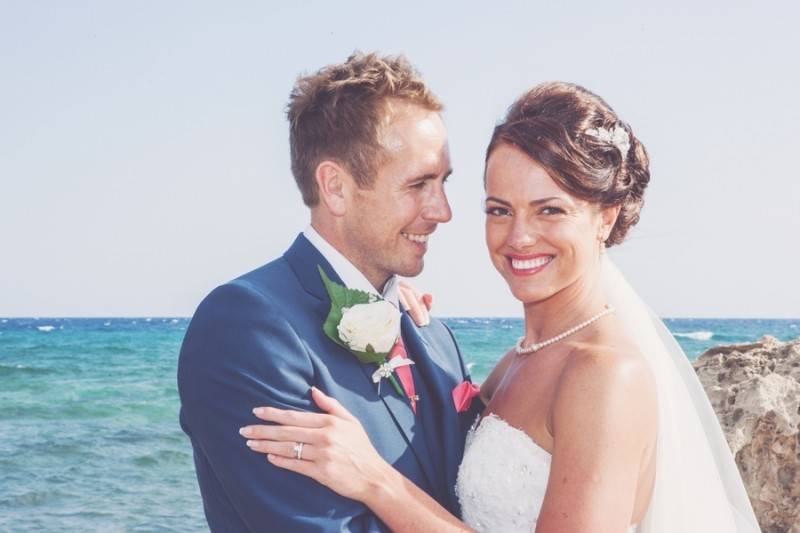 VENDORS:
Photographer: Christodoulou Photography
Event Venue: Olympic Lagoon Resort