Paris and romance is the perfect pair for loved-up couples who want a picture-perfect place for their romantic getaway! There's just something about this place that seems so simple yet so magical at the same time. But there's more to Paris than just the renowned Eiffel Tower. These photos taken by Paris Photographer Pierre will show you alternative ways for your romantic photo session. Why don't you go ahead and take a look at it yourself? Let me know in the comments below if these alternative shots suit your expectations too!
We're All About the Details!

Tim and Denise considers themself food and drink enthusiasts and from everything they had heard about Paris, it was the perfect place to go. The laid back cafe life, the beautiful architecture, the fashion, the people, the wine, etc., how could anyone not want to go to Paris? It was the PERFECT city, for a romantic getaway!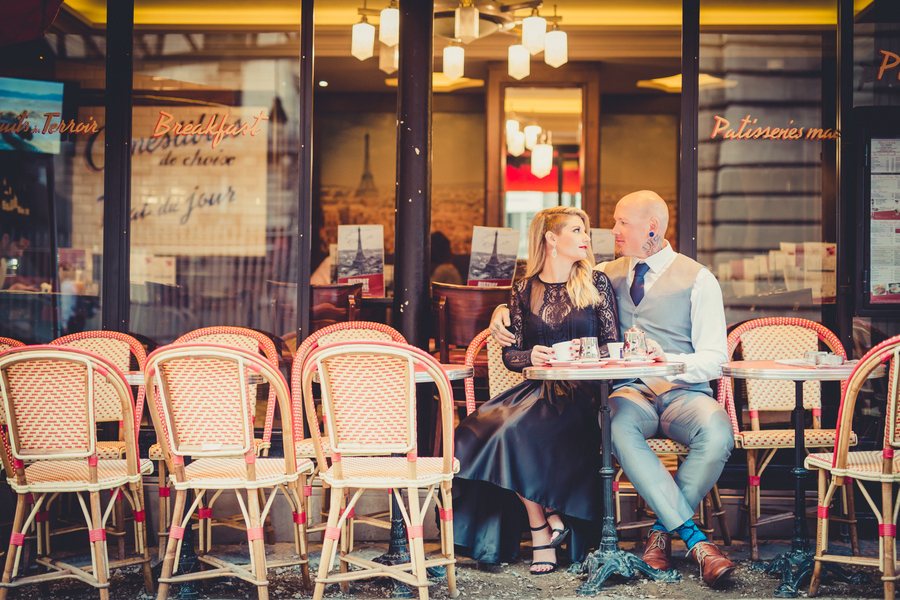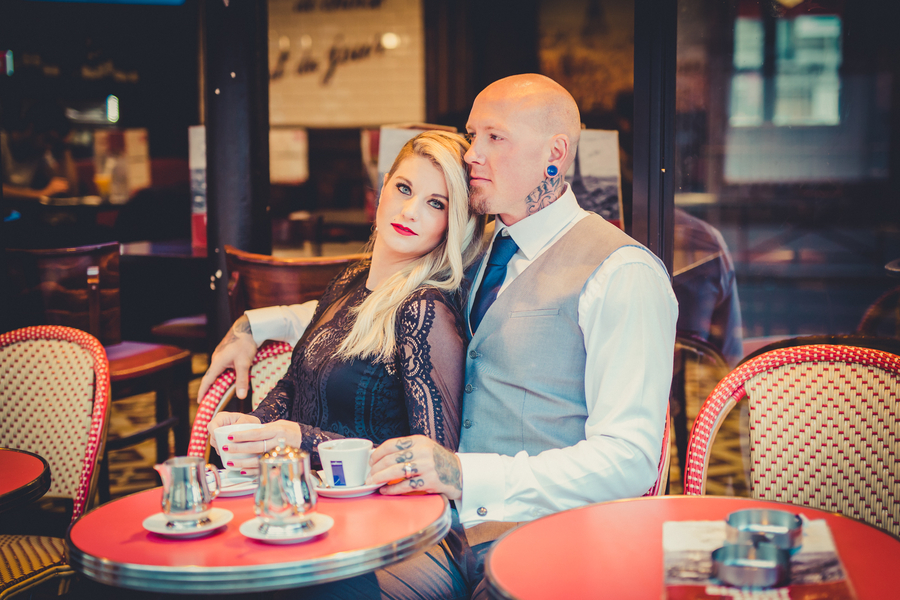 About the Photographer
Bonjour, my name is Pierre! I am a photographer for your special day (wedding, elopement, vow renewal, proposal, engagement) based in Paris and travelling worldwide. I started my career with photojournalism and travel photography more than ten years ago and later moved on to shooting weddings and events. It is important for me to integrate the experiences and skills I developed in photojournalism. My approach is to follow the couple and the flow of the day to create candid pictures capturing the spontaneity of the moment. At the same time I round it up with guiding the couple into elegant poses for a few glamorous and styled pictures! My favorite events are engagements, weddings and elopements because I just love it to share such an important milestone in a couple's love story with them and make their special day memorable with my photography! You can contact me via the contact form on my website or via email, I would be happy to hear about your plans and ideas!
Take this Advice
Choose your photographer well: Pierre made the entire shoot! The wonderful personality, the direction, the fun, just everything made it the most memorable experience. Also during the last part of the photo shoot we were were standing in the middle of a little cobblestone street, and in the photos it looks like there is no one around and its a sleepy little area, when in actuality it was kind of chaotic! Cars, going around us as we stood in the middle of the street and passersby, bicyclists, and big trucks! It was so funny because you would never know from the photos! Make the most of every moment of your trip: From taking in the beauty of Notre Dame Cathedral, to sitting in the Place Dauphine for a bottle of wine at La Rose de France, to our walk around the Trocadero Gardens at sunset, our extraordinary dinner at Le New York, and the our last bottle of wine in the city of light at FLOW Paris, looking over the Pont Alexandre III and the Eiffel Tower. ~Pierre Torset/Photographer
Money Matters
$5,000 – $10,000
Vendors
Photographer: Paris Photographer Pierre
Other: Black top by Tobi
Other: Casual dress by Freepeople
Tuxedo and Mens Attire: Express
Shoes: Freebird by Steve Madden
Other: His casual shoes by Greats
Other: His formal shoes by Colehaan
Fashion Designer: Lulus
Event Venue: Paris