We've seen a lot of gorgeous ways to celebrate 20 years of being a couple but nothing beats making it official and actually eloping. Today's featured wedding is far from ordinary! The couple chose a Mardi Gras themed color palette which is so perfect when New Orleans is going to be the background of the ceremony. With perfect weather and an amazing view, this fun and exciting wedding is really one romantic adventure. Just before the sunset, the couple hopped in the car and headed over to the beautiful stone footbridge in City Park. After a quick, yet touching exchange of vows and rings, the couple then took the time for quick snaps before they left riding a beautiful white horse drawn carriage. This simply shows that romantic celebrations really has no boundaries. Enjoy these photos taken by The Red M Studios and have a romantic week.
We're All About the Details!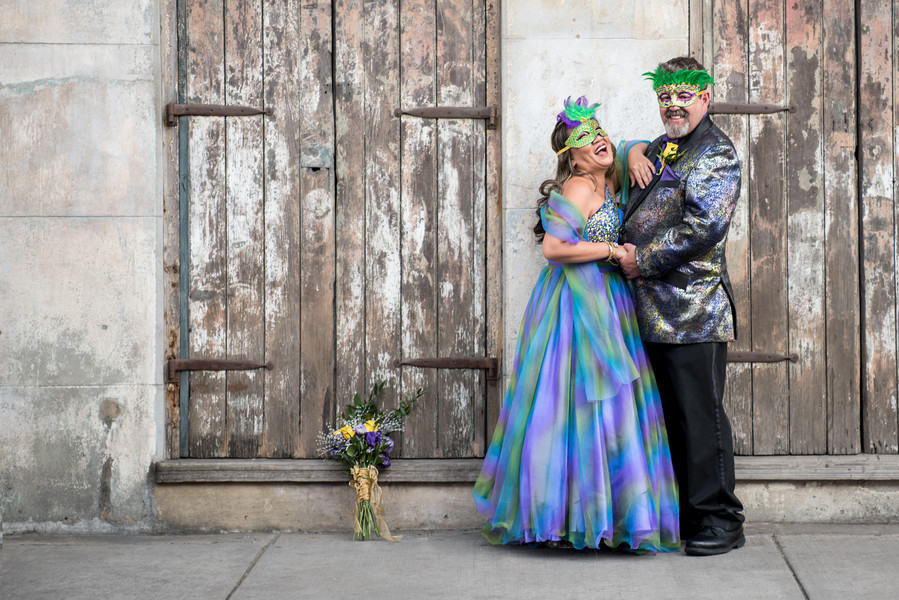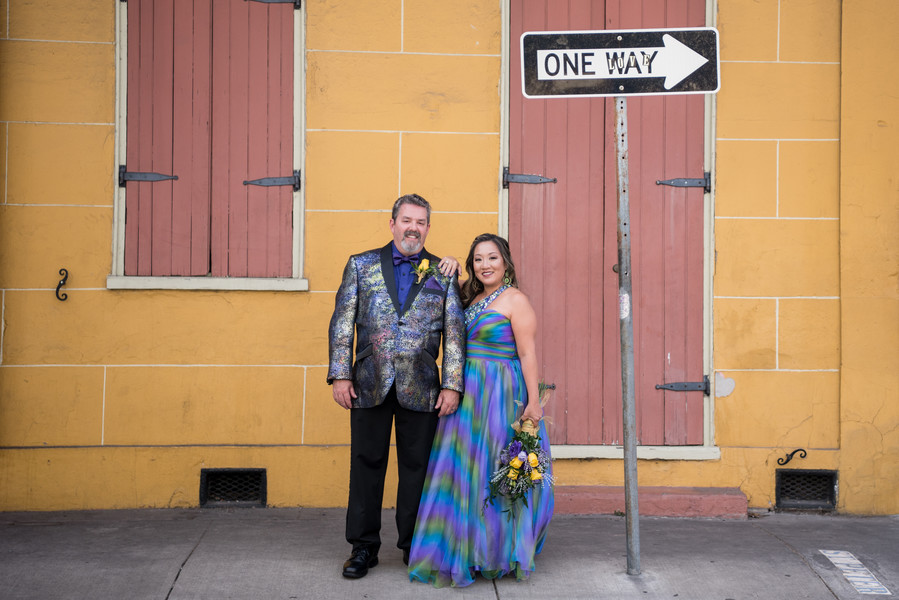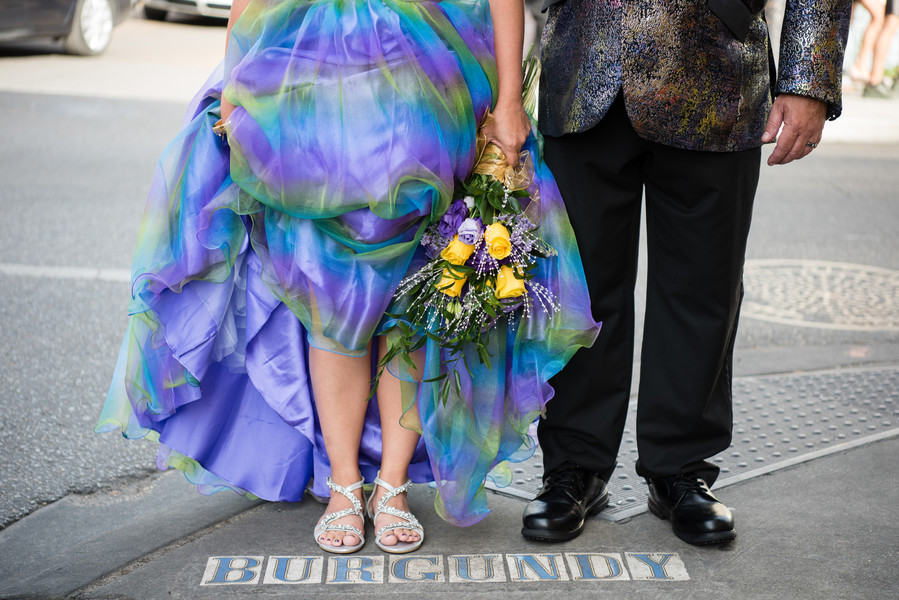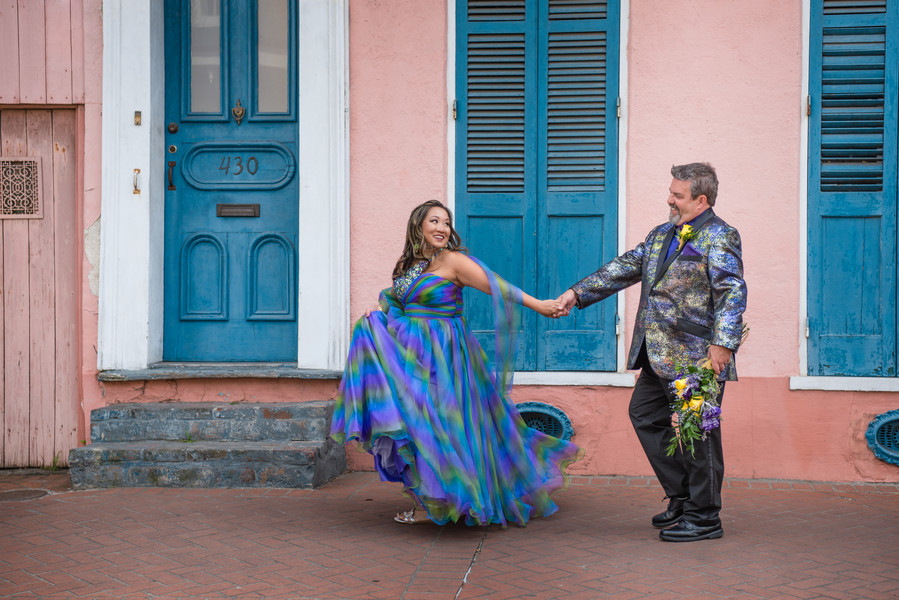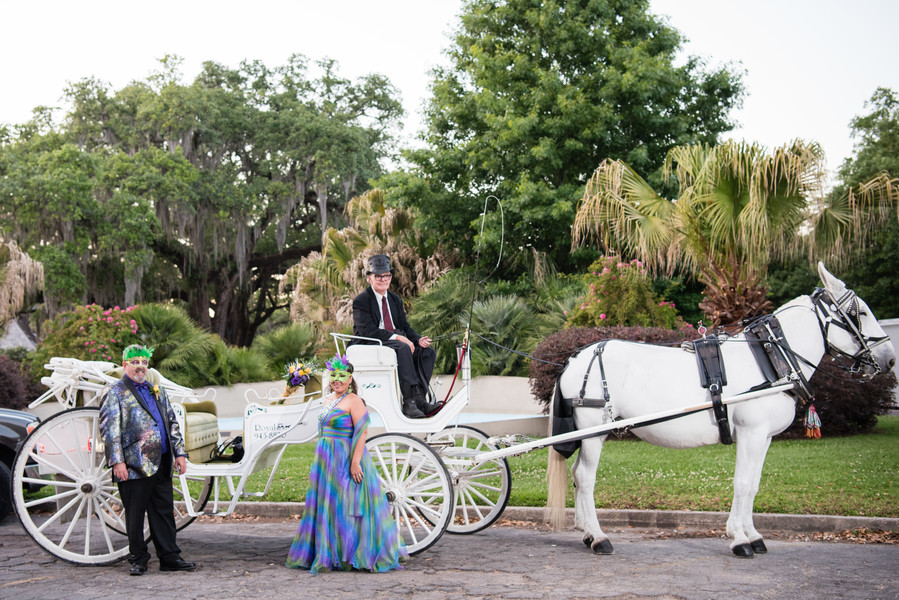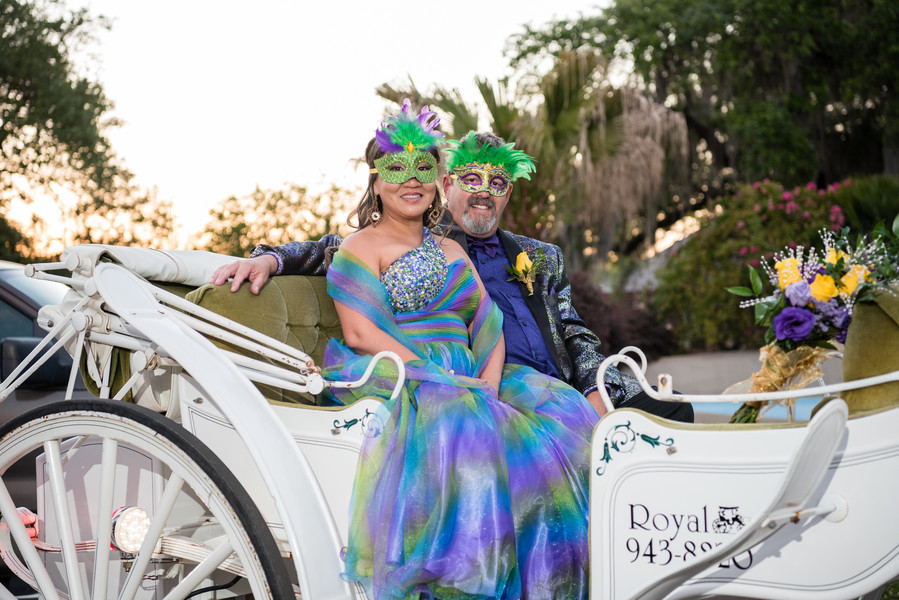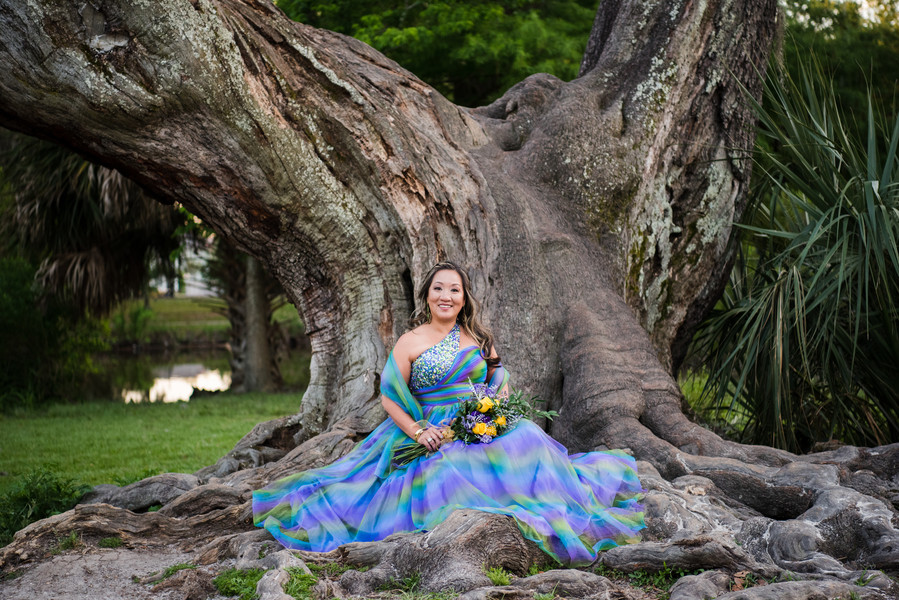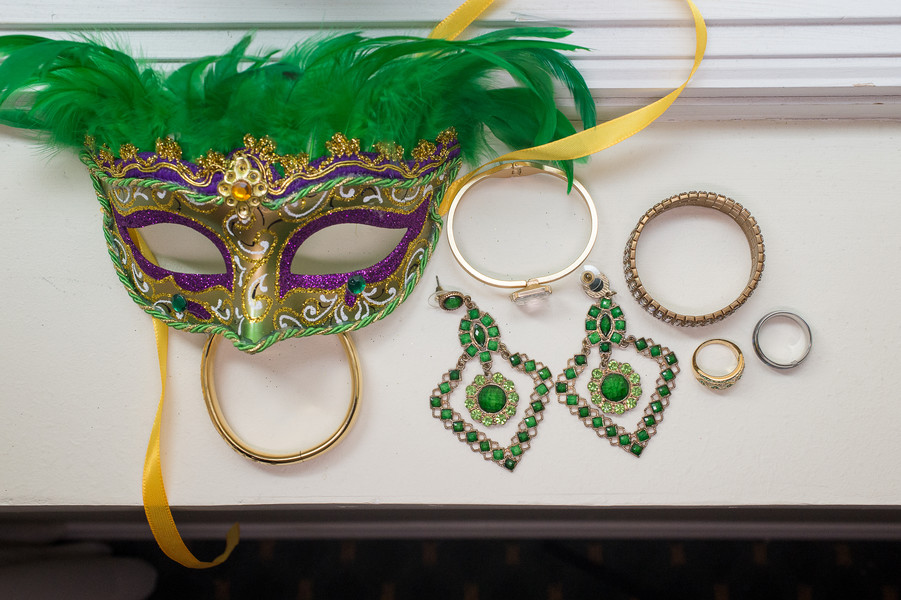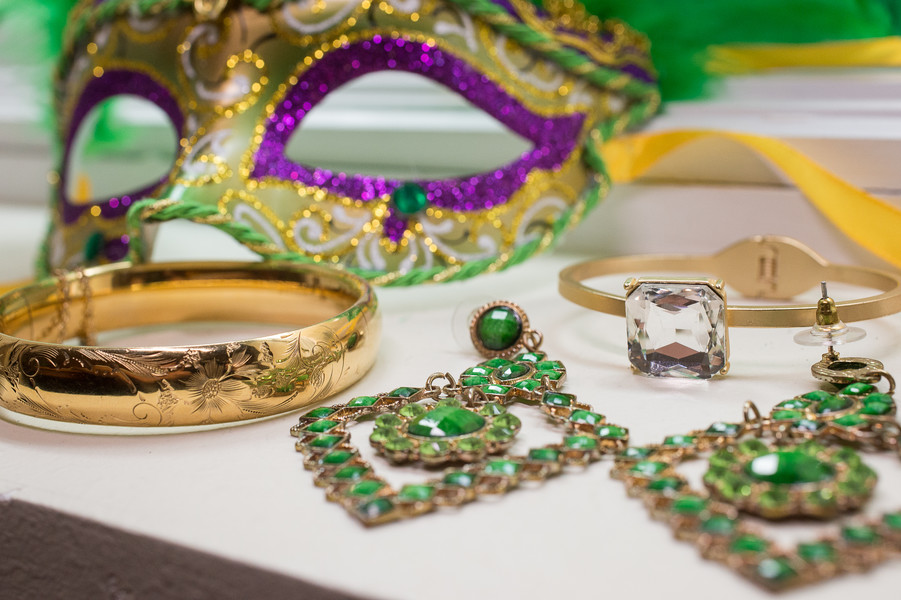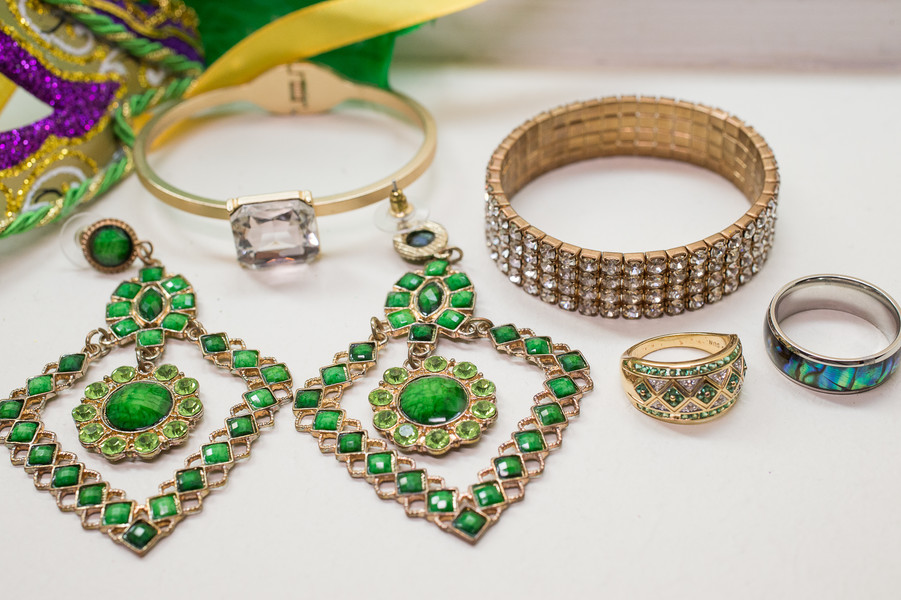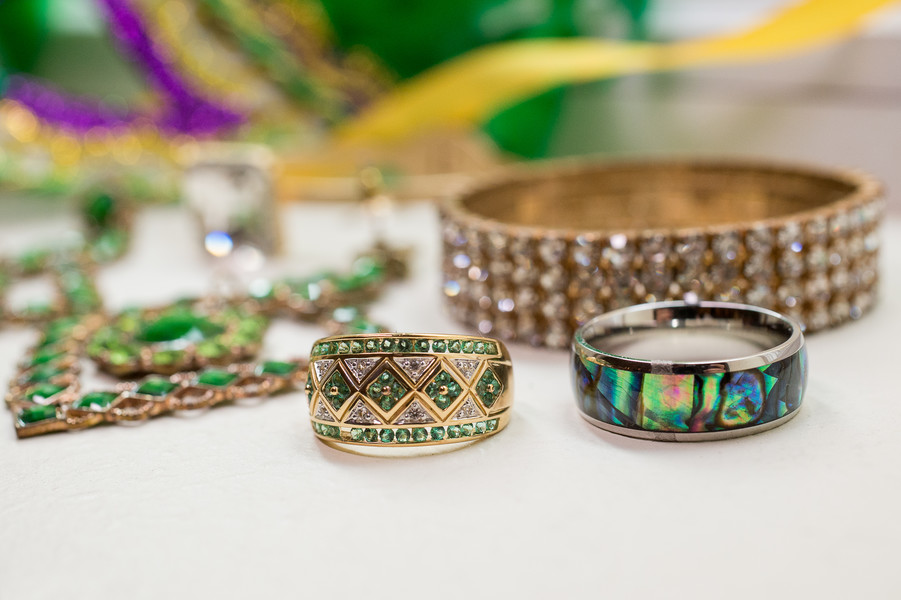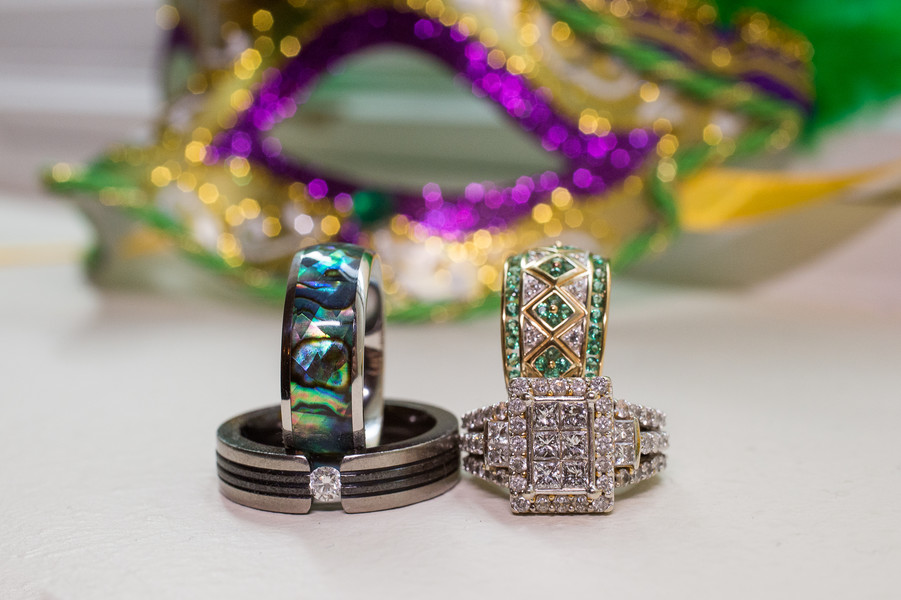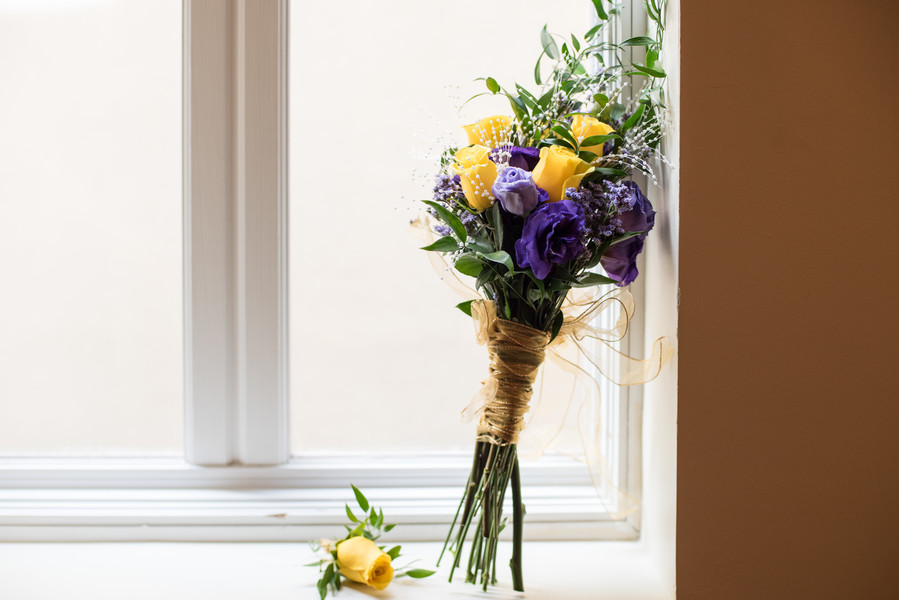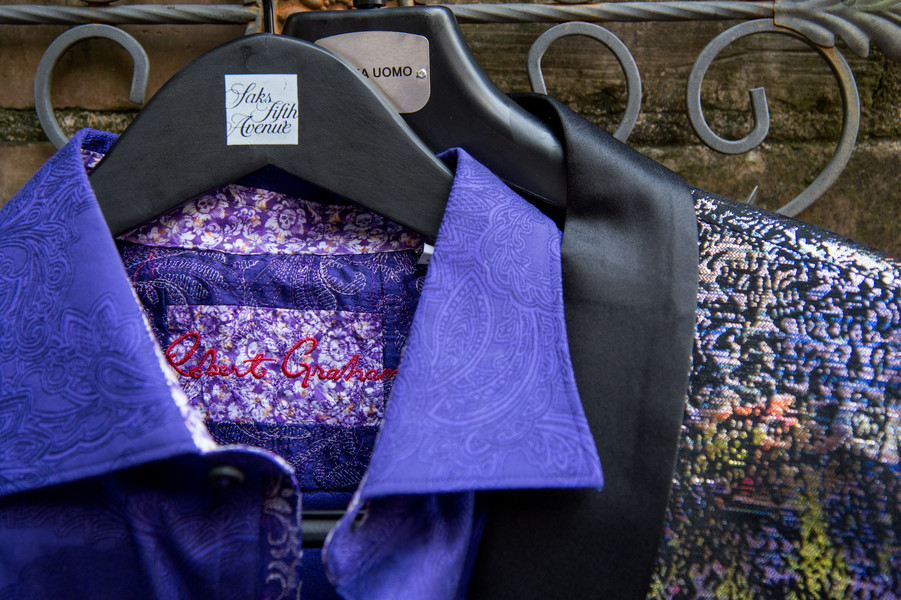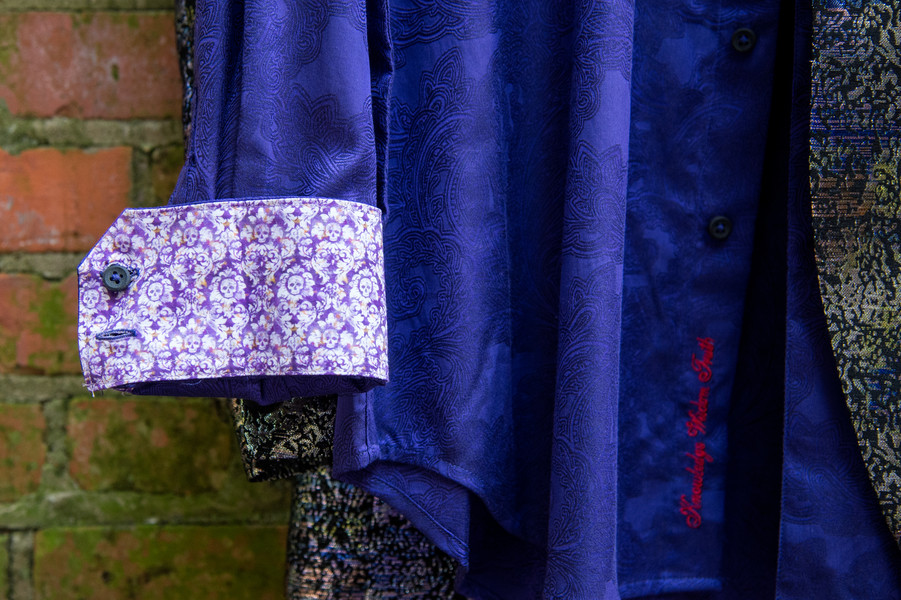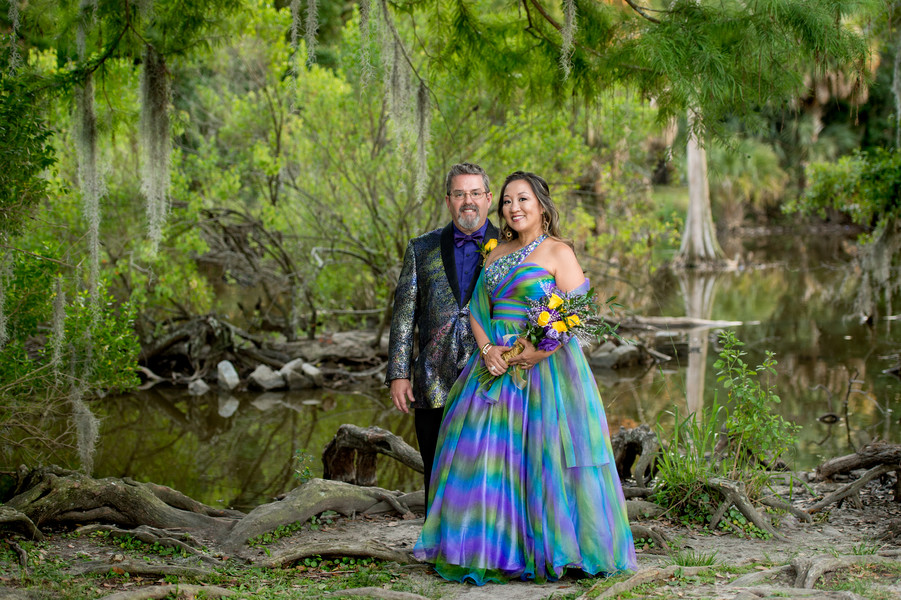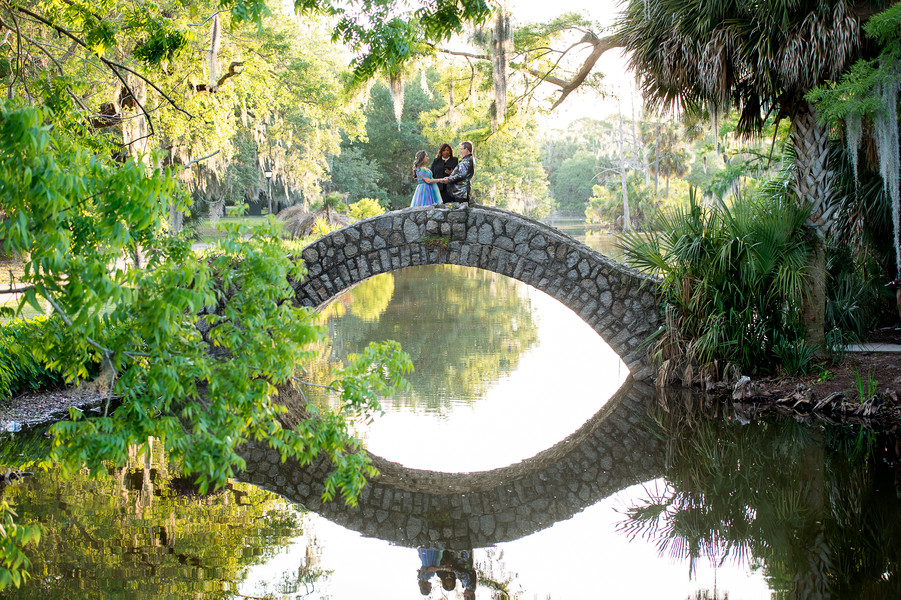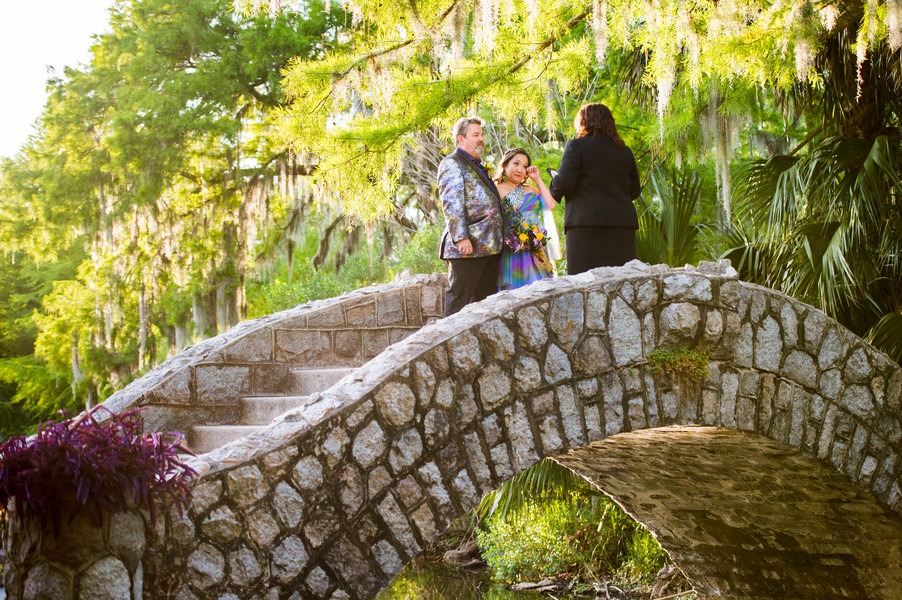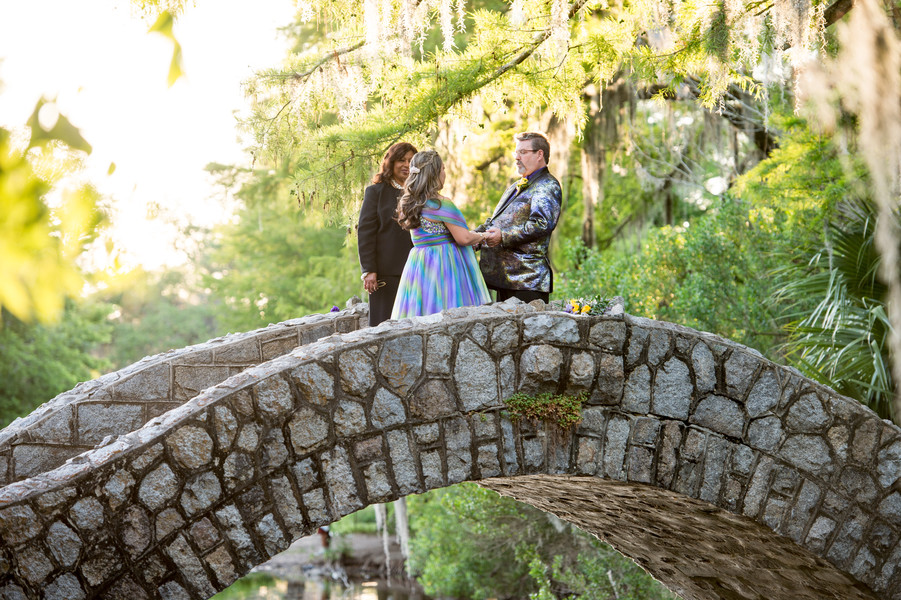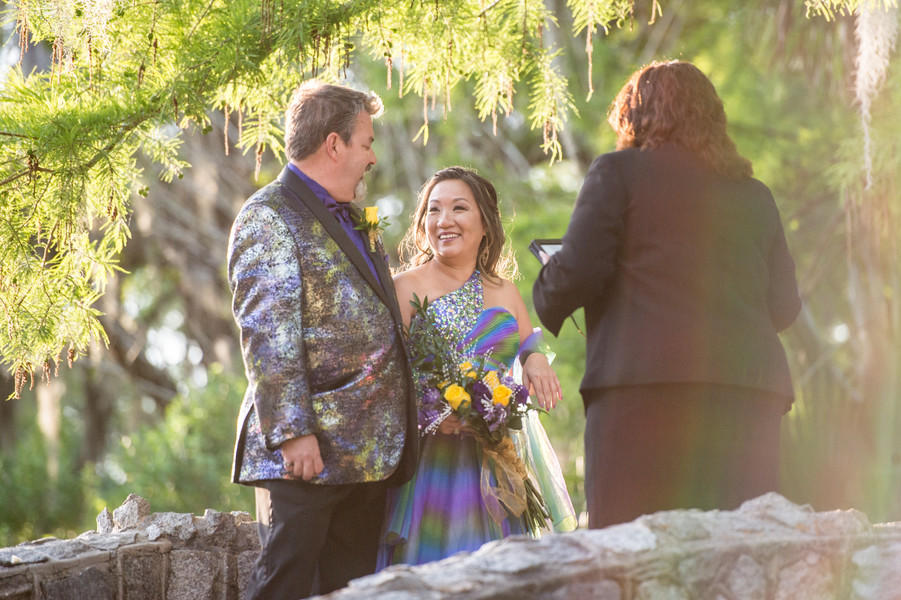 Take this Advice
We reached out to the bride for her advice and this is what she gave us: "Always remember this day is for the both of you and the celebration of the love that you've created. Your vision for the day is your own – Stay true to IT and yourself. Trust your instinct mostly throughout this momentous process and allow your intuition to show you the way. Definitely be in the mindset of accepting the obstacles that will be thrown your way at the times when you least expect it. Finally and most of all – Remember to support one another no matter what and always remember that "Love is All You Need!" As photographers, we'd like to add that whether your wedding is a small elopement or a huge church wedding, we are there to capture your unique story so that you will have memories for a lifetime! Find a photographer whose work you love and trust them to create beautiful memories for you. ~Marianne Sabrier/Photographer
About the Photographer
We are The Red M Studio, a husband and wife team who have developed a reputation for delivering over-the-top experiences in addition to the actual photos for our clients. With a keen eye for capturing moments that matter, we elevate ordinary photo sessions to spirited storytelling adventures you will be proud to share with your family and friends for years to come. We are located in the New Orleans area and specialize in wedding and lifestyle portraiture. We shoot in and around the New Orleans metro area, and we are also available to travel. Our full weddings begin at $3,100 with special pricing on our elopement package. Our lifestyle portrait session packages begin at $800. We can be contacted at our website.
Money Matters
$5,000 – $10,000
Vendors
Musicians: Fine Arts Ensemble
Transportation: Royal Carriages
Officiant: Marilyn Dennis
Other Location: City Park, New Orleans
Photographer: The Red M Studio