This wedding is definitely not your typical cookie-cutter wedding affair! This is the story of Eli and Diana, designed around the adventurous tale of two Twinheads who were lost but found each other and turned into a gorgeous binding union with the most theatrical production where no one was acting! Filled with a lot of silly ideas, the couple wanted their wedding to be funny and romantic at the same time, and everything balanced out and resulted to be a great success! Googly eyes on surrounding trees and high-fives after the heartfelt vows are some of the spellbound details that represent the fun and exciting life of the sketch comedian couple. You will love every detail of this wedding because Peter Togel Photography did a great job of capturing the perfect moments, so if you want to see it all, scroll away!
We're All About the Details!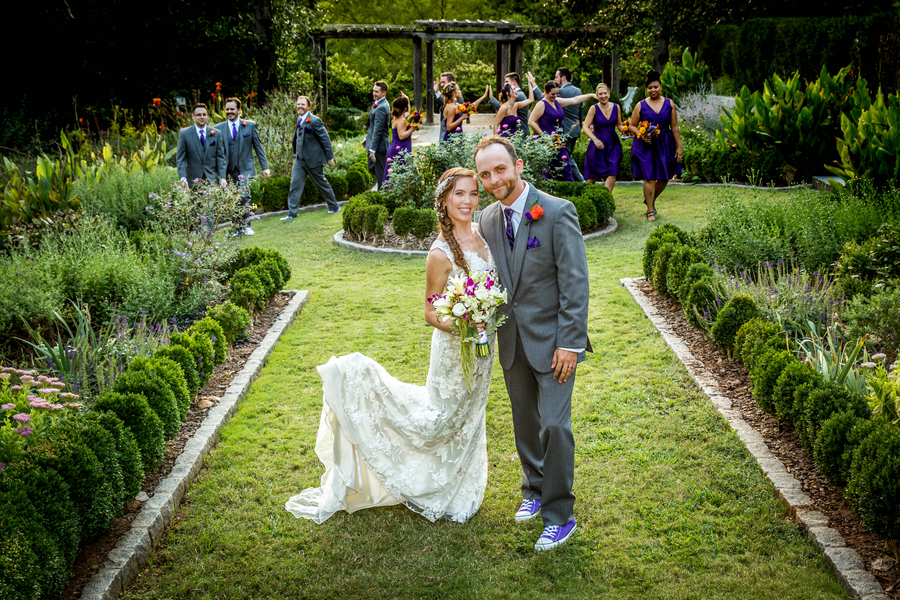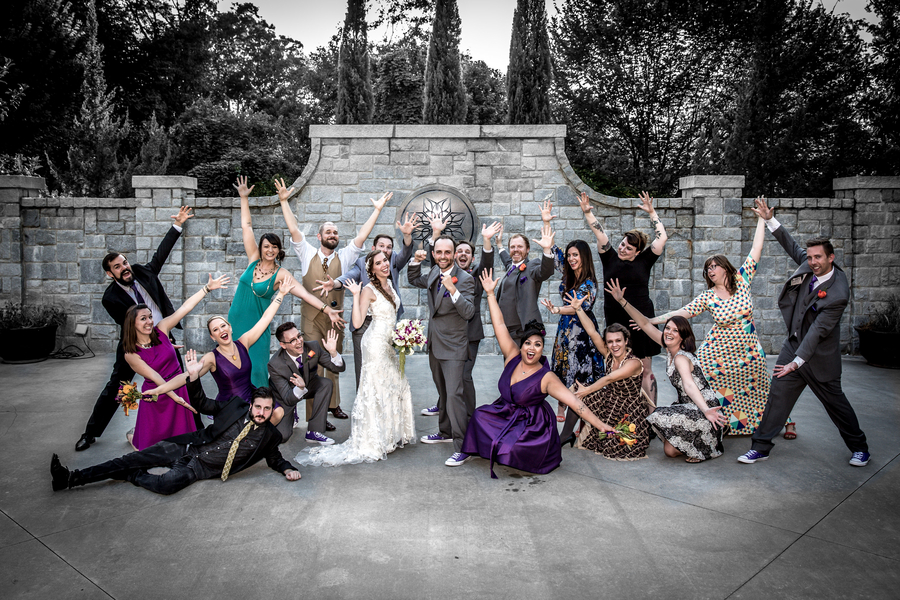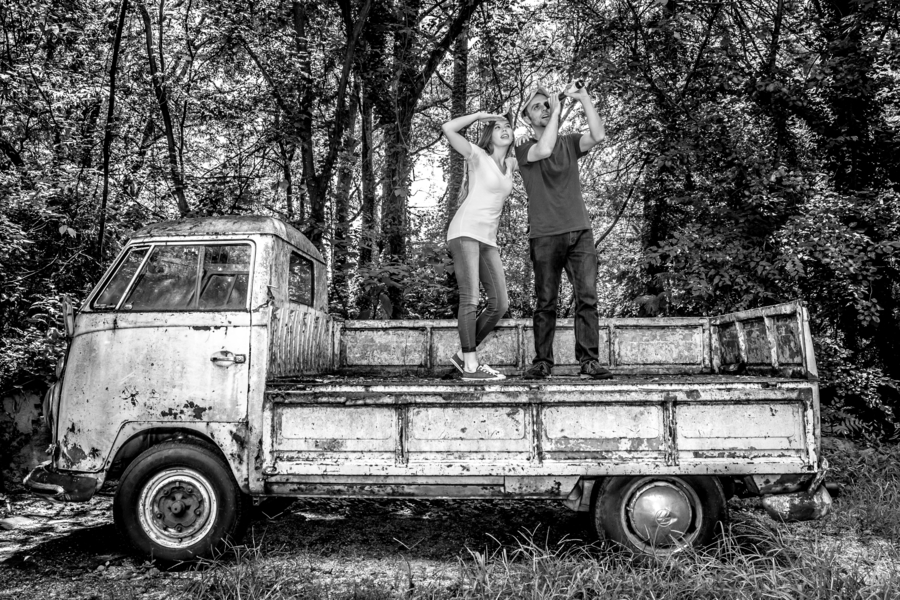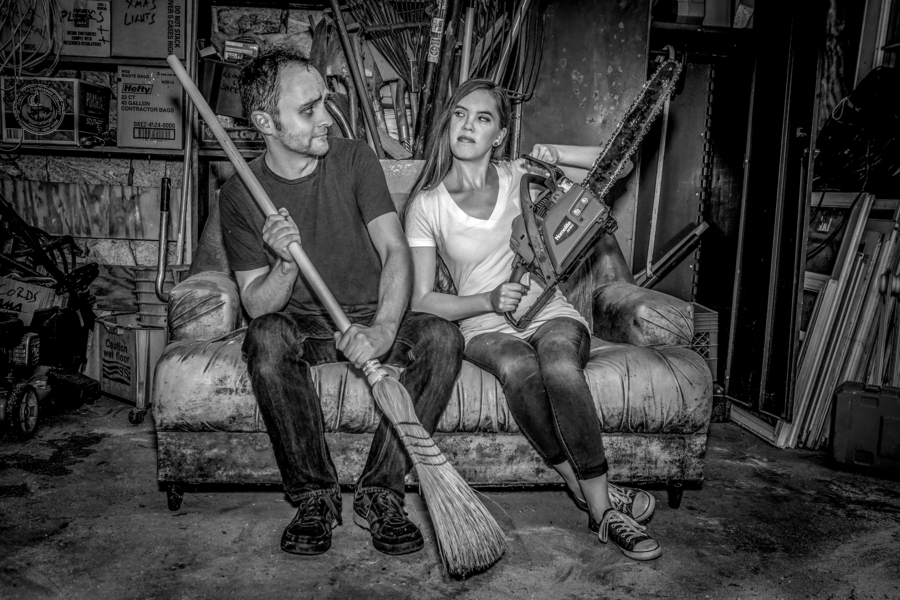 The Ceremony
What better place for a fun and romantic ceremony that a garden themed wedding, right?! With draped petals everywhere, their ceremony was intimate but also carefree. Everything was planned but to the details that they did not plan they enjoyed it from start to finish!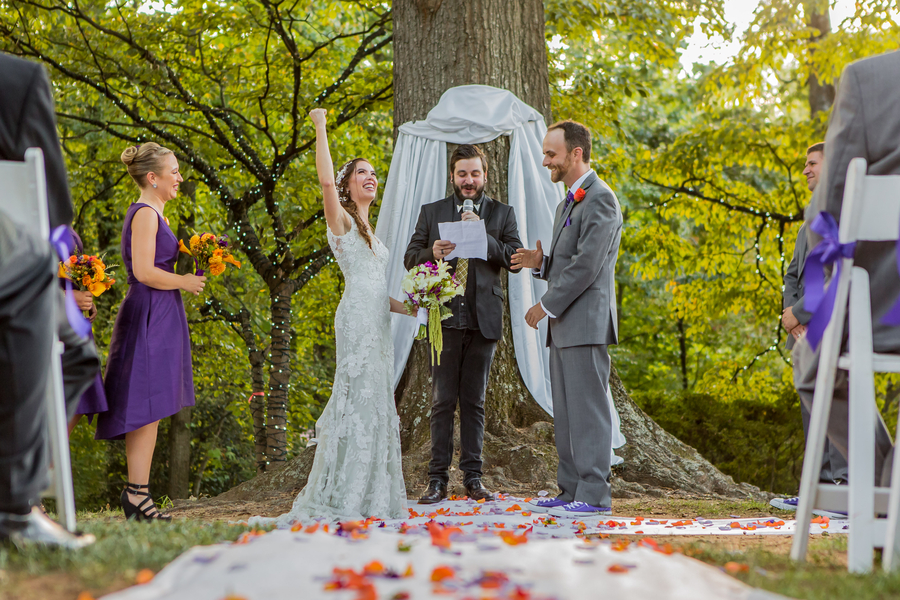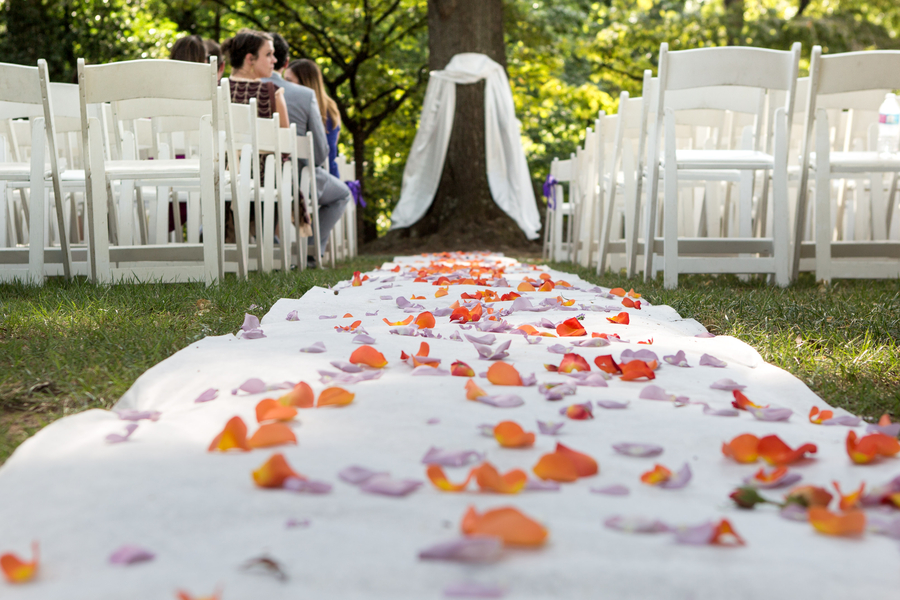 The Decor
Frames, banners and posters have always been the iconic DIY decor option but what Eli and Diana had for their wedding truly takes these decors into a whole new level. Having a little bit of everything simple makes this wedding an absolute showcase.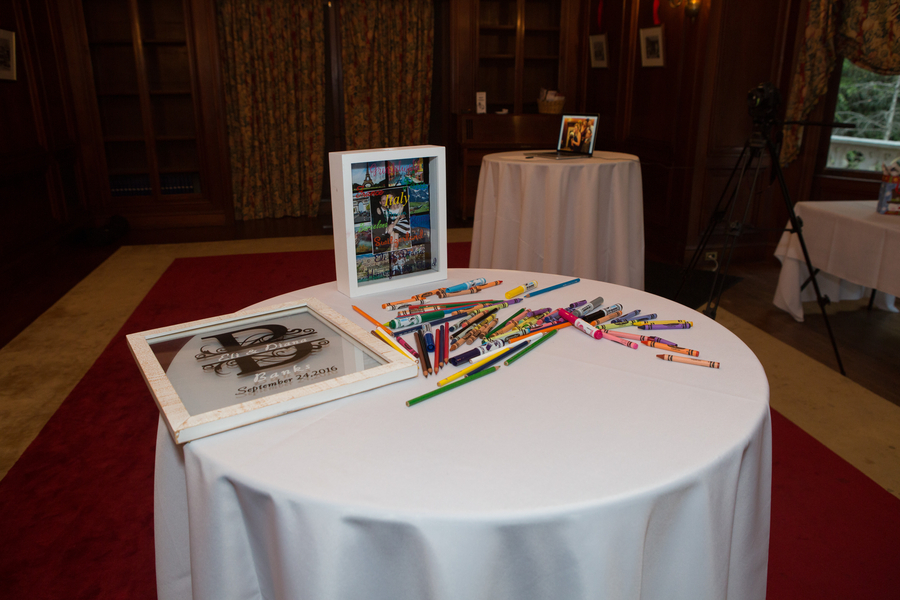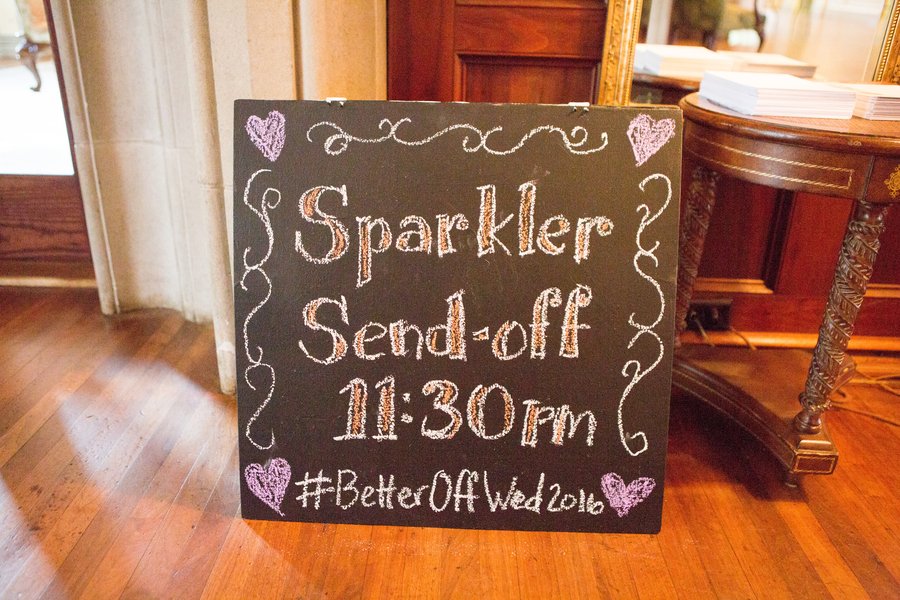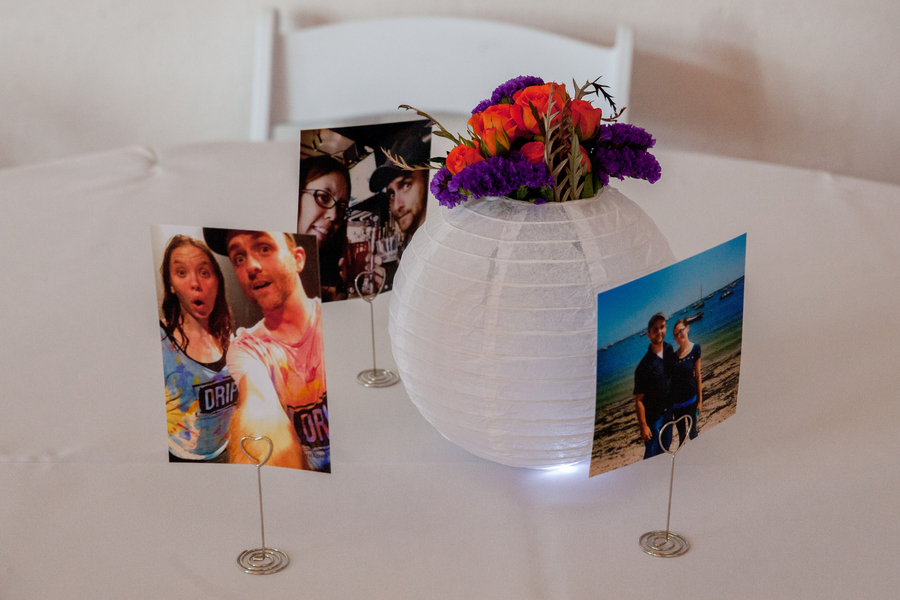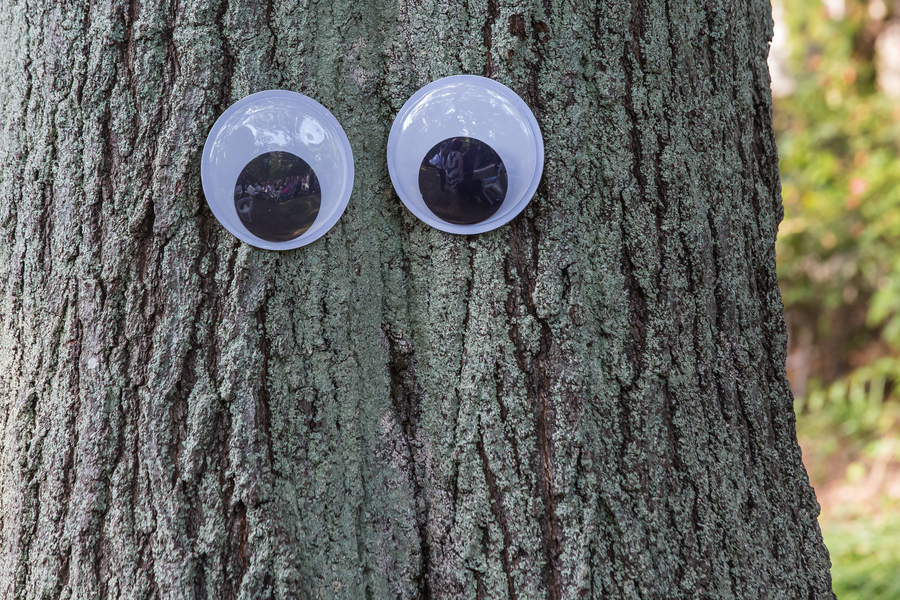 The Wardrobe
The blue and purple dresses for her bridesmaids are stunning. Not to mention the purple converse shoes that the men wore that was mindblowing. This shows how creativity and a little bit of fun makes any wedding an absolute surprise!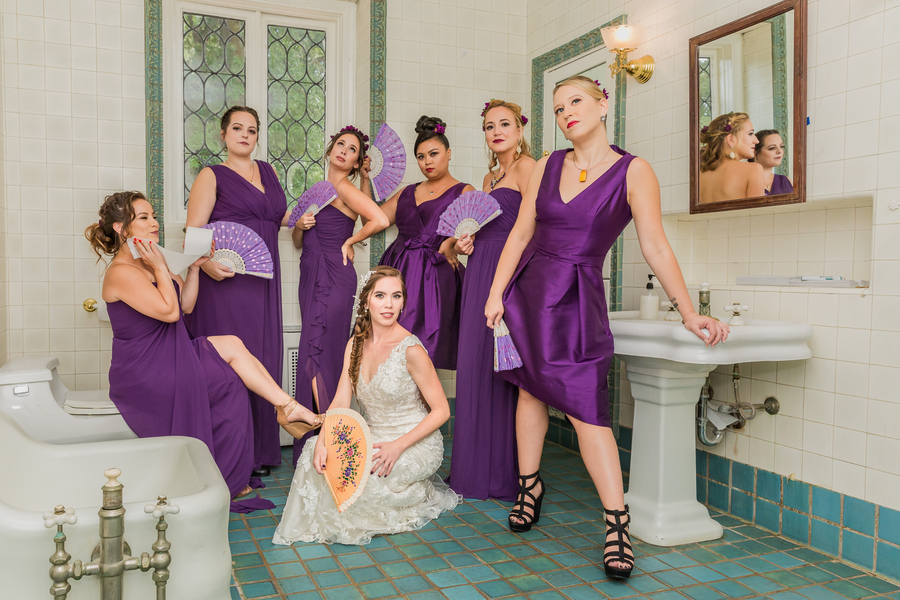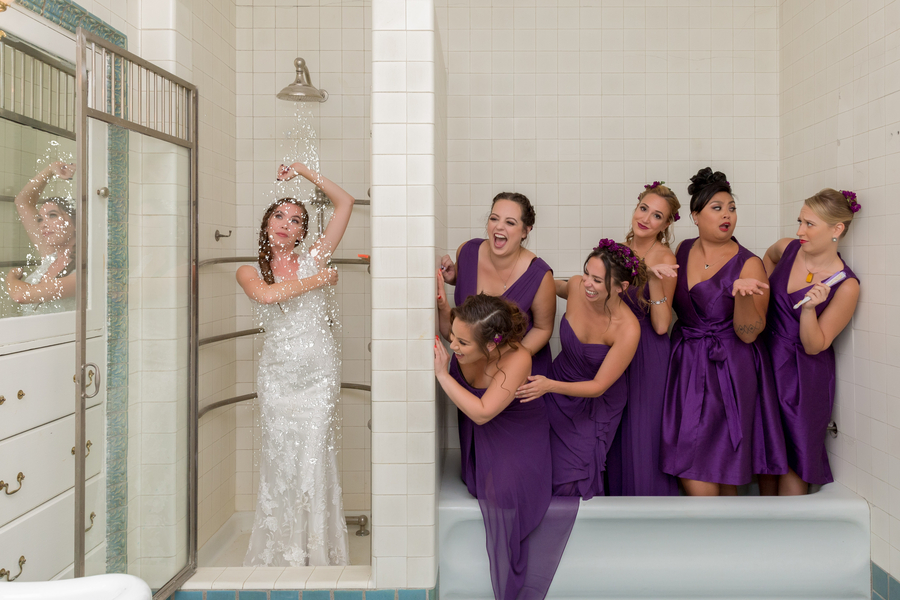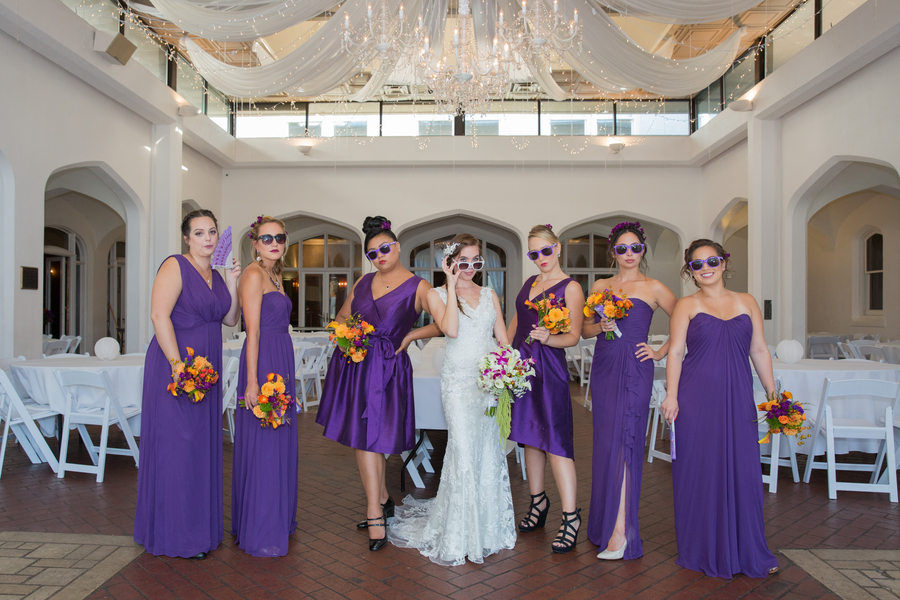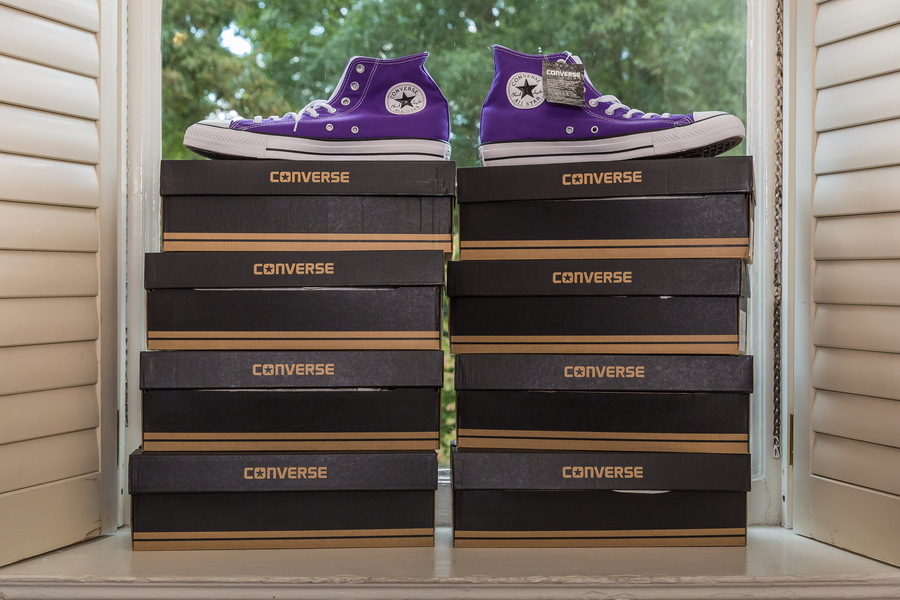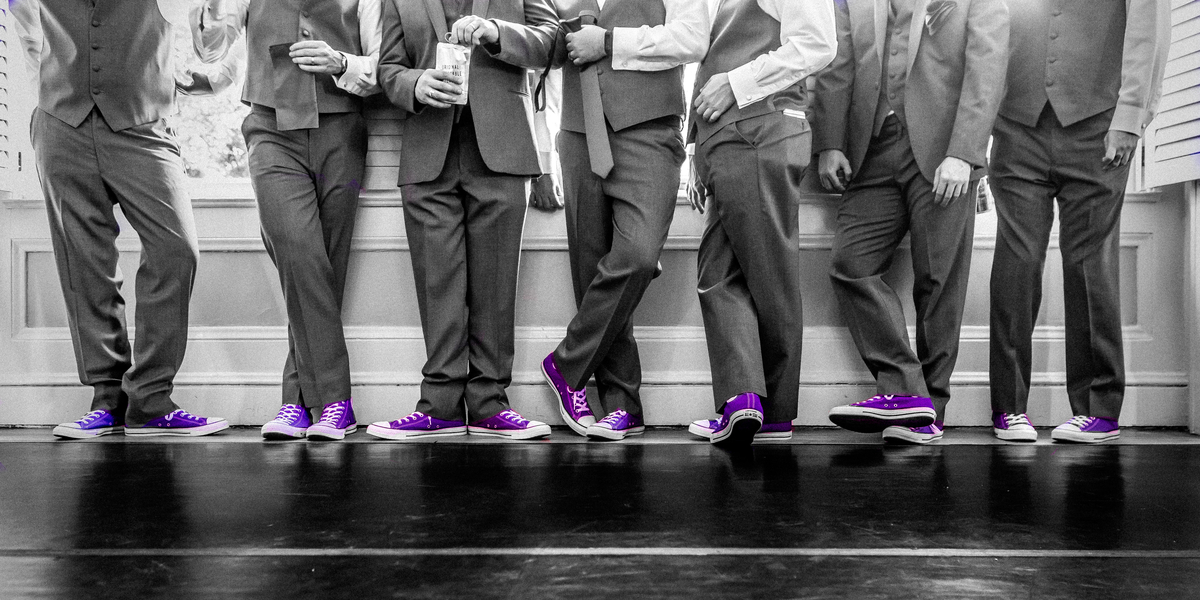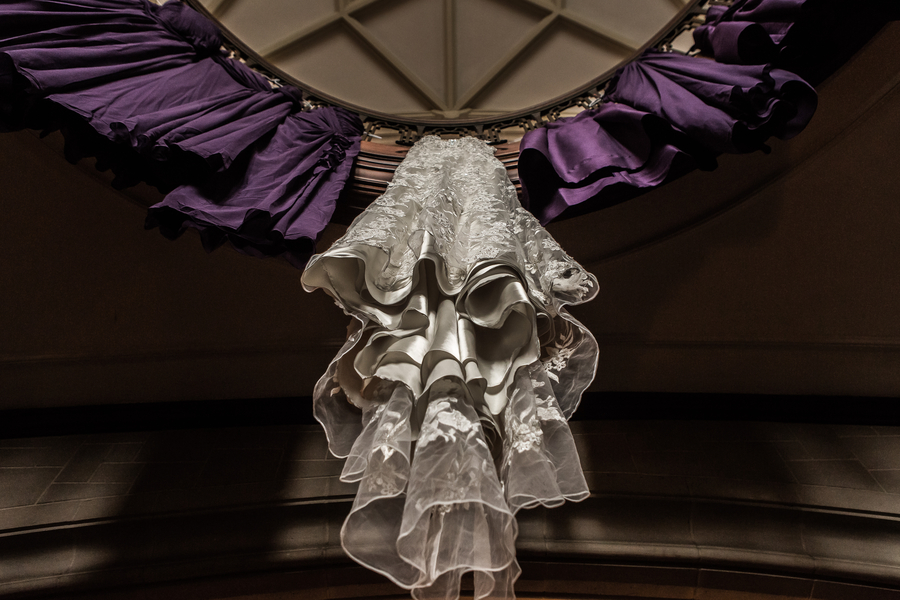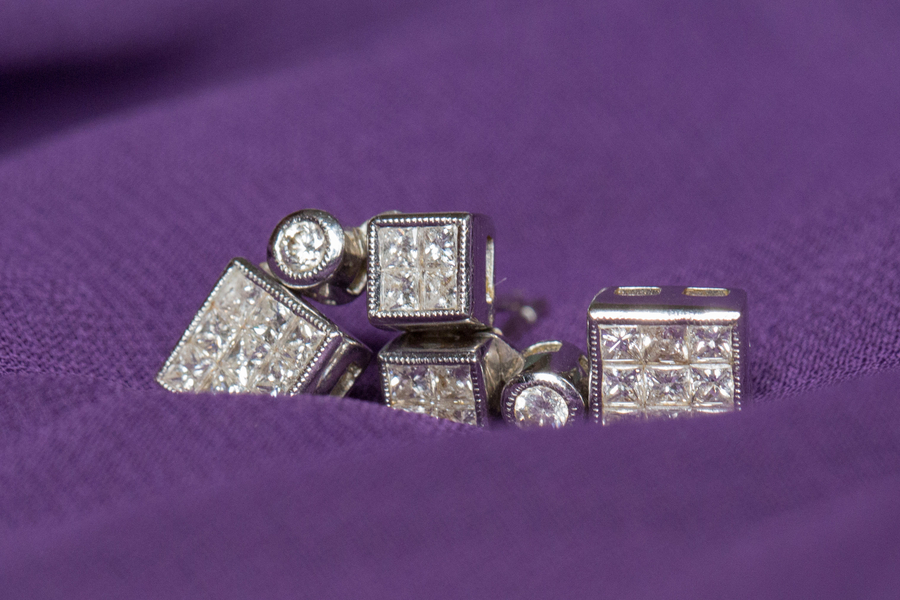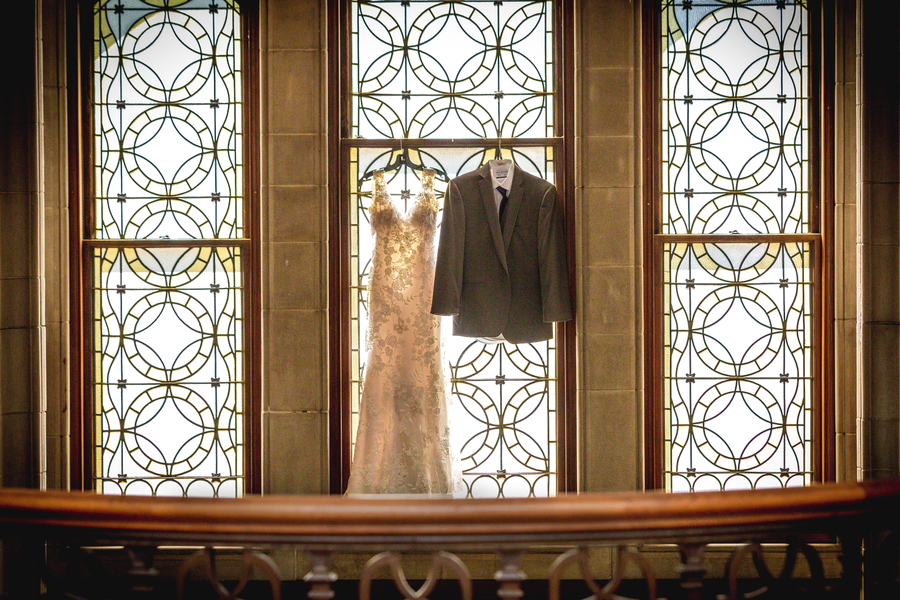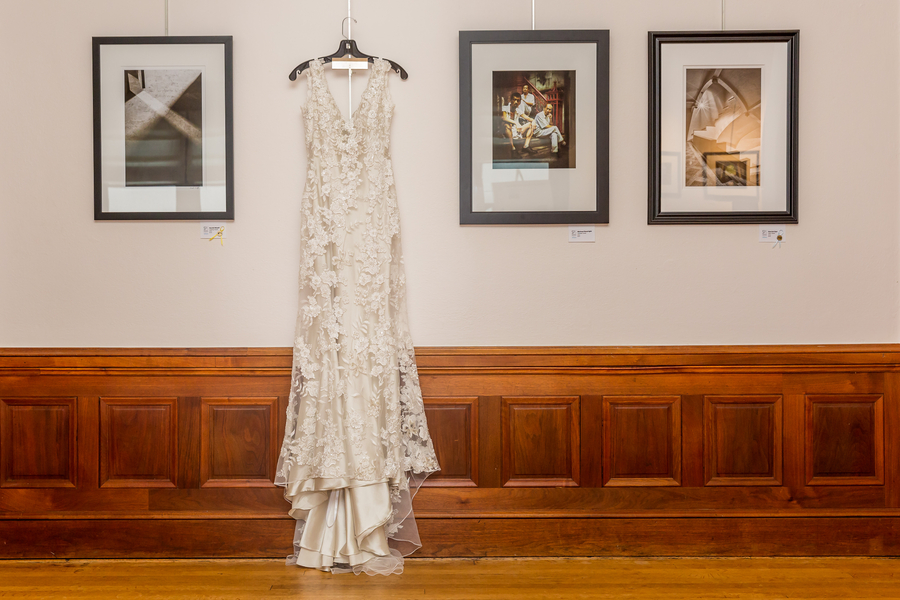 Take this Advice
I think planning gets really overwhelming. Even if you're starting out thinking I don't want to spend too much or worry about this or that traditional detail, it starts to take over your brain until you feel like everything is of paramount importance. And you get seduced by pictures and stories from other people's weddings (like this one!) that make you want to do everything. Just remember that your wedding is for you and your soon-to-be spouse, so put your priorities for the day first. What will you really regret not having or doing? Focus on making that happen and let other things go. For example, we decided it was more important to us to have circus performers than to pay for someone to calligraphy our invitations, so I addressed them by hand. Spend your time & money on what really matters, because that's what you'll remember and cherish. ~Diana Brown and Eli Banks/Groom and Bride
Money Matters
$20,000 – $45,000
About the Photographer
As an international, published and multi award-winning husband and wife photography team, we believe that your photography should be imaginative, passionate and authentic! The Wedding Photographer Society voted Peter Togel Photography No.5 of the 100 Best Wedding Photographers in the World and the highest ranked US photographer in the Top 100! We are called the leading experts when it comes to creative engagement, boudoir, pre-wedding, bridal, wedding and post wedding photography! For our innovative photographic work, we have won numerous international wedding photography awards like the WedAward, Wedisson Award, Society Wedding Award, Best of Atlanta Bridal Award and Best in Wed Award! For our top notch service, our amazing couples honored us with "The Knot Best Of Weddings Award" and "WeddingWire Couples' Choice Award!" Our creative, magical and dramatic signature-style images in combination with our photojournalistic style – documenting the humor, joy, tears, and excitement of your unique wedding day – will result in wedding memories and heirlooms that will last for generations to come. While finding a wedding photographer that fits your budget is important, keep in mind that it's equally as important (if not more so) to find a wedding photographer that is right for you and has the skills, portfolio, testimonials and awards to prove it. You know that wedding photography is something that's worth investing in since you'll be looking back at these memories for years to come. We understand you want your images to be the very best they possibly can be to remind you of what a special day your wedding was! Don't miss out! If amazing photography is important to you, call us now to see if your day is still available. Toll Free: +1 (800) 864-2697 International: +1 (404) 647-6476.
Vendors
Photographer: Peter Togel Photography
Floral Designer: Dragonshade Designs
Transportation: Action Limousines
Reception Venue: Callanwolde Fine Arts Center
DJ: DJ TyHustle
Hair Stylist: Dont touch my hair
Cake Designer: Highland Bakery
Makeup Artist: Josie Neves MUA
Tuxedo and Mens Attire: Savvi Formalwear
Jewelry: Shane Co.
Dress Store: Sweet Elegance Bridal
Other: Twinhead Theatre
Caterer: Winston Blake Wheeler Ward & Holly Shefer