Buying the ring and popping the question is done, booking the church and planning the do is sorted, now it's time to have some real fun, it's time to plan the stag.  A boozy weekend with the boys is all well and good but let's be honest, it's been done before, and you want your big send off to stand out. Instead of heading to your nearest city centre for another dubious night of jäger bombs and tequila shots that you'll only remember in cringe inducing flashbacks, gather up your closest friends and head out on an adventure you'll remember forever.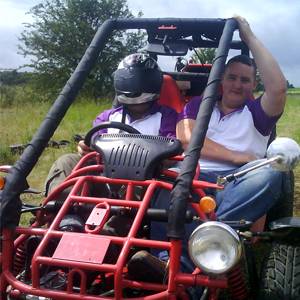 Hovercraft Experience
Be honest, you felt a twinge of excitement when you read the word 'hovercraft'. It's a cross between an aircraft and a boat and it can propel you across both water and land at brilliant speed, what more could you want? With Hover Days you get the complete, action packed experience; race across all terrains like James Bond and weave around the course for the challenge of a lifetime. The packages are competitive and the experience isn't to be missed, so get ready to test your action hero prowess!
Zorbing
When you think stag do, you only think one thing: securing yourself in a giant plastic ball and throwing yourself down a hill. Zorbing has taken the UK by storm and if you haven't tried it, now's the time. You can go in pairs or individually, and if you're feeling particularly daring you can give yourself the full washing machine experience and have 50 litres of water swirl around you as you hurtle down a hill. Perfect.
Extreme Sports
If you spend your working week chained to a desk in a suit and tie then your stag do is the perfect opportunity to let your hair down and go wild. What's your ultimate fantasy? Formula 1 driver? Pro surfer? White water rafter? Archery extraordinaire? Plan a stag weekend that allows you to throw off the suit and tie and throw on some serious protective gear so you can jump, dive, shoot and drive to your heart's content.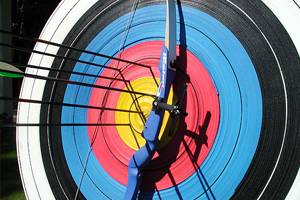 Fright Night
What better way to kiss goodbye to single life then having the living daylights frightened out of you and all of your mates? If you thought that haunted houses were child's play then you clearly haven't discovered the latest trend in survival horror simulation. You and your friends enter into an abandoned precinct; except it's not quite abandoned…it's filled with zombies! Or criminally insane zombies! Or criminally insane, medically enhanced super-zombies! In the back of your mind you know the frights are fabricated and the walking corpses are actors, but when you're in the dark in your full protection gear, trying to manoeuvre through the premises and complete your mission, you'd be surprised at how quickly you get caught up in the fantasy. Surviving the zombie apocalypse together is the ultimate bonding experience, if you're brave enough that is.
Stuntman Training
If fighting the undead isn't your idea of a great weekend then maybe the movie star experience is more up your street. If you fancy yourself more of a John McClane type then a bit of stunt man training is all you need to complete the package. Instead of falling over a curb at 2am after too much to drink, you can learn how to fall the way only an action hero can – from a multi-story high rise without so much as messing up your hair. You get to take part in a mix of physical and mechanical activities so you can power down the aisle with confidence!
The only rule of stag dos is there are no rules. Your last big blowout before tying the knot is all about saying sayonara to your life as a single man before you move forward with your Mrs to a bright new future, so make it count, and make it memorable.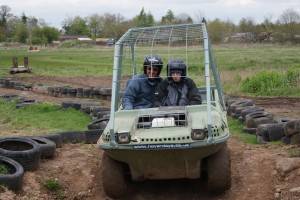 This post was written by Emma Smith on behalf of Hover Days, purveyors of truly extraordinary stag and hen weekends that include hovercraft experiences, archery, blindfold driving, extreme 4×4 driving and more, for an always truly extreme send off.