Most brides and grooms keep the first tier of their wedding cake to cut on their first anniversary. It's a shame that with all the love and care put into choosing the perfect wedding cake, they can't just keep it forever. Well, they actually can…or at least a miniature version of it!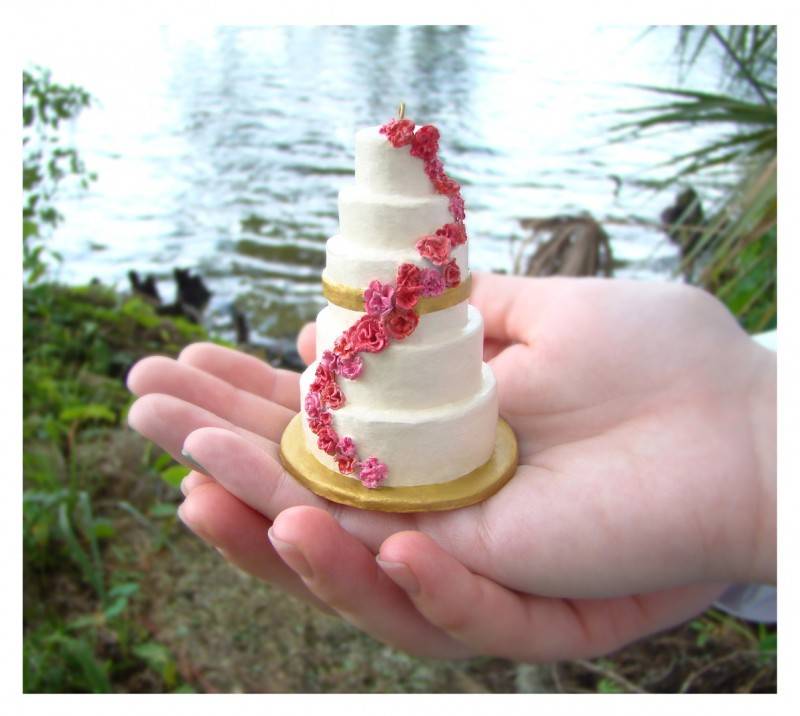 What is Aberrant Ornaments?
Aberrant Ornaments was started by a woman with a love of sculpting. When she made her friend's wedding cake, she thought it would be wonderful to create a miniature version for her to keep. From there, the idea blossomed into a business that provides couples with beautiful custom-made wedding mementos.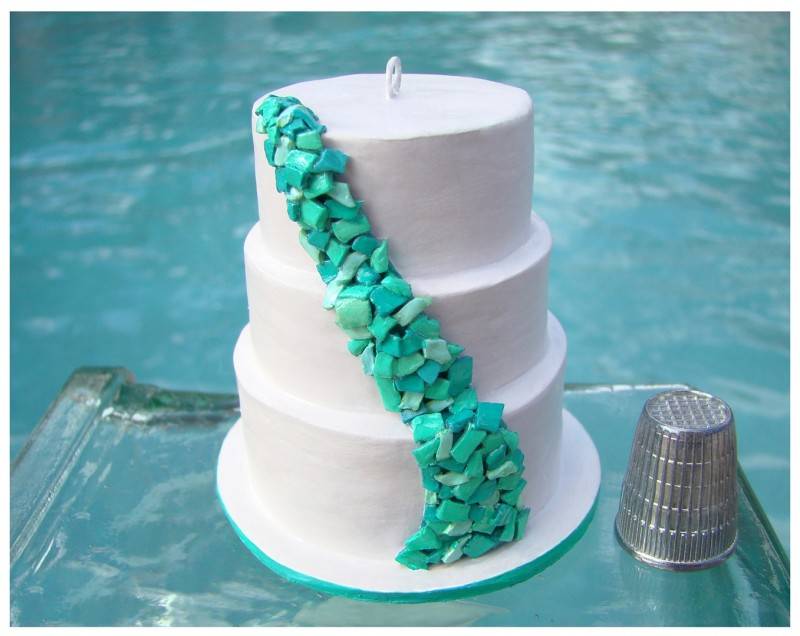 Each ornament created is about 4" tall, and can be used however you'd like – whether it's to hang on your Christmas tree, or to place on a stand next to your wedding photo. These also make excellent gifts if you're searching for something for a couple close to you.
How Does it Work?
The process is simple – you send in a photo of your wedding cake and the ornament is created using the picture. Within a few weeks (more or less, depending upon the complexity of the ornament), you will have your very own custom-created ornament made. The artists at Aberrant Ornaments have made a huge variety of different ornaments, all modeled after gorgeous wedding cakes.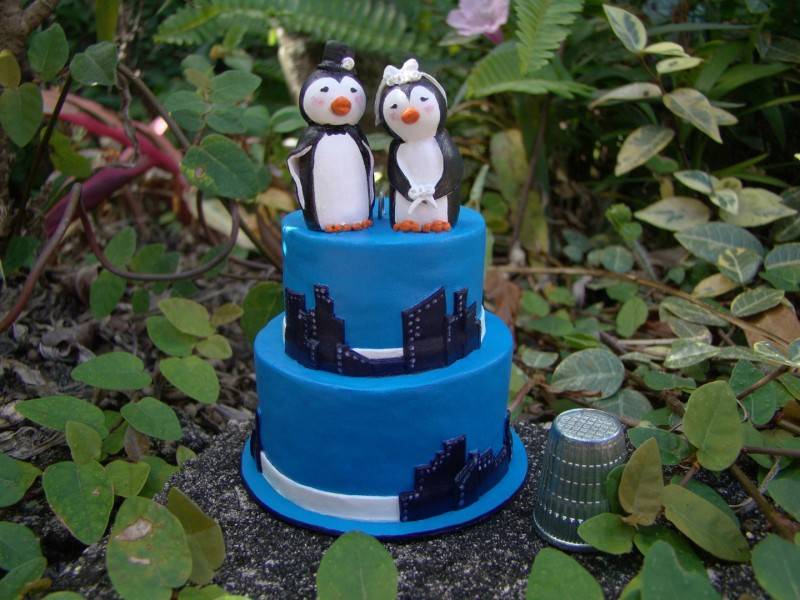 What we love so much about this is that it's a lasting gift that reminds the couple of their wonderful wedding cake and their big day. The ornaments are created from polymer clay, and are then hand-painted and sealed. They're lightweight and designed to last a lifetime.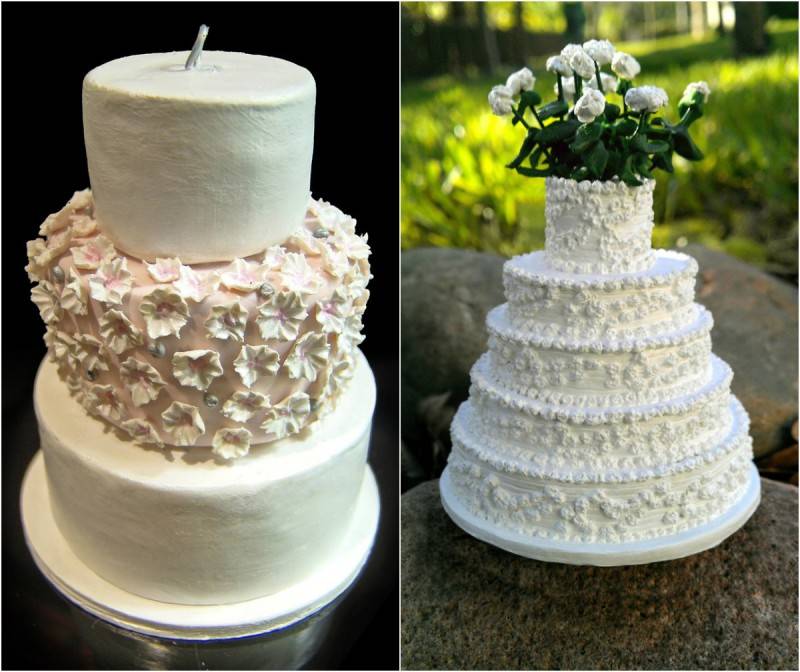 Whether you're searching for the perfect memento for your own wedding or you want a fantastic gift that the couple is sure to love for many years, Aberrant Ornaments is a great place to start!
Image Source:  Aberrant Ornaments