Would you like some cheese to go with that wine? Why, yes! A wine and cheese wedding shower is the perfect theme and sure to be a lot of fun (and tasty). By planning each aspect of the shower around this theme, you'll have a party fit for a princess…or a bride-to-be.
The Menu
Planning the menu for a wine and cheese party is more than just buying wine and cheese. Choose a few different wines and have a mock tasting, so guests can choose their favorite. You'll also want to select several different types of cheese. In addition to the traditional cheddar, purchase brie, gorgonzola, gouda, mascarpone dip, and spicy pepperjack. These all go very well with sliced fruits, baked crackers, pickled vegetables and cured meats.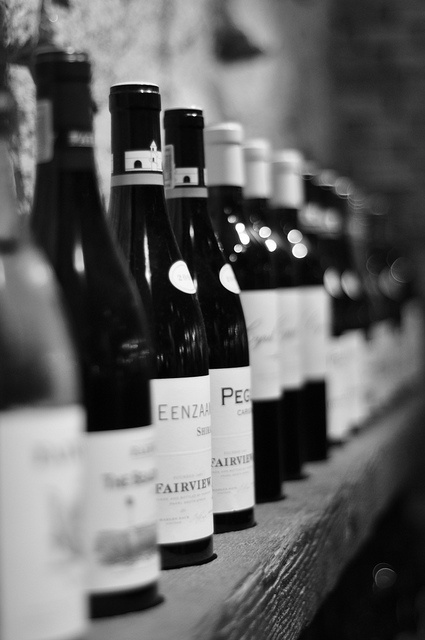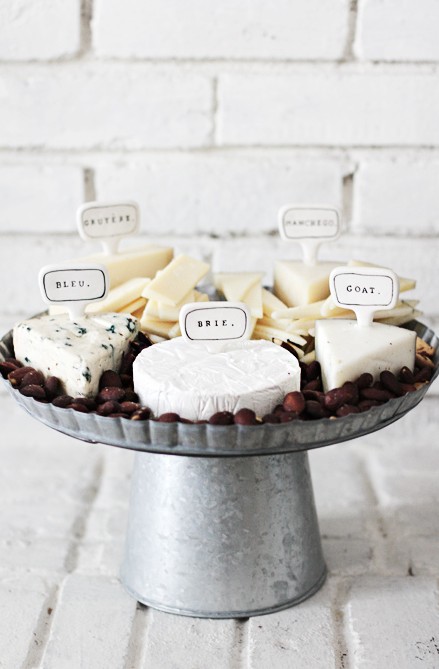 Dress Up
This is a wonderful opportunity for all the girls to dress in their Sunday finest. Make the party a little more formal by dressing tables and using linen napkins. You can also add pretty floral arrangements around the room to give the area a classier and more formal feel.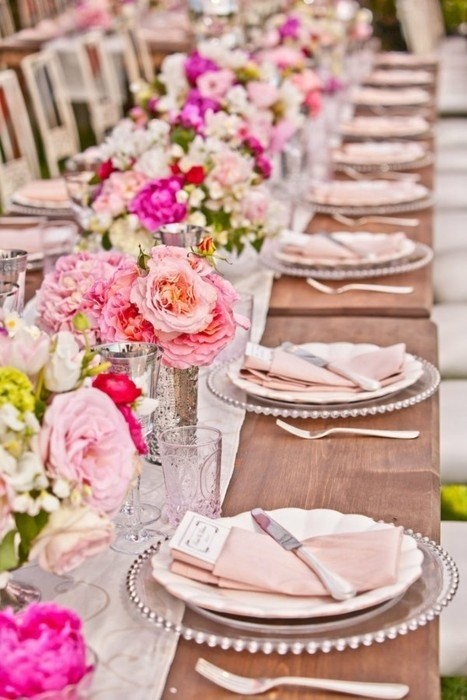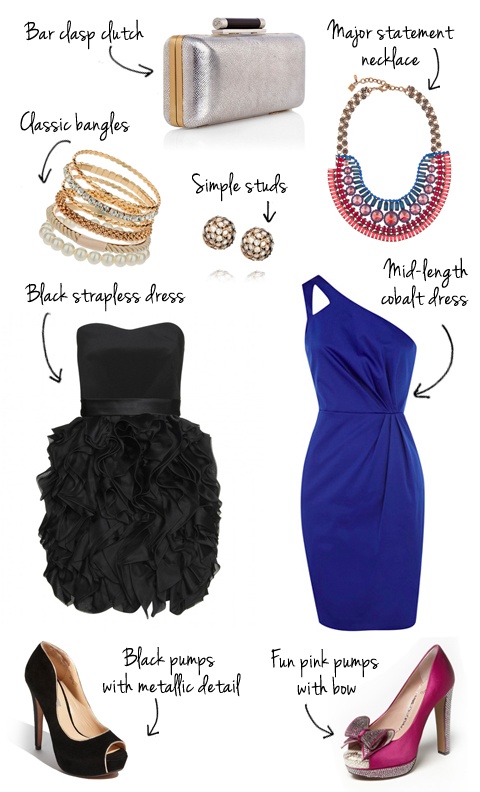 The Favors
Choose a beautiful wedding shower favor that goes very well with the theme. These fleur de lis wine glass charms are a wonderful idea, and come in a box of four, with a beautiful organza ribbon. They have a beautiful metal finish and sparkling rhinestones on each one as well.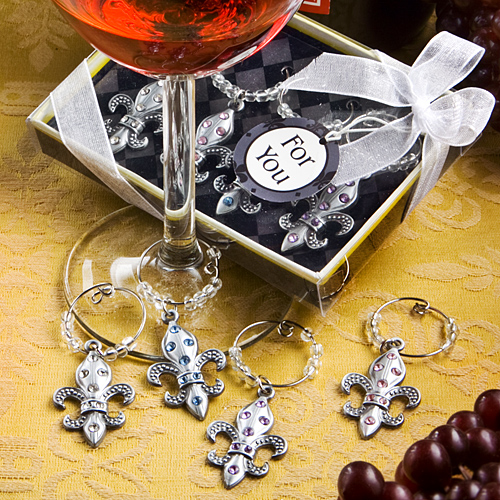 A wine and cheese wedding shower is a wonderful way to keep it classy (this is different from the bachelorette party, so remember that grandmothers, mothers, and aunts will be present!) and can be a real treat for the bride.