Looking for an elegant wedding theme for your wedding that's a little unusual? Why not go with a pearl inspired wedding? Pearls are beautiful, luxurious and work perfectly with a wedding theme. Here are a few different ways that you can use pearls for your wedding.
The Cake
These pearl wedding cakes are absolutely stunning. Pearls give a little glitz to the cake and the designs are outstanding. This first one is a "scattered pearl wedding cake" with four tiers. It's topped with gorgeous peonies and other flowers.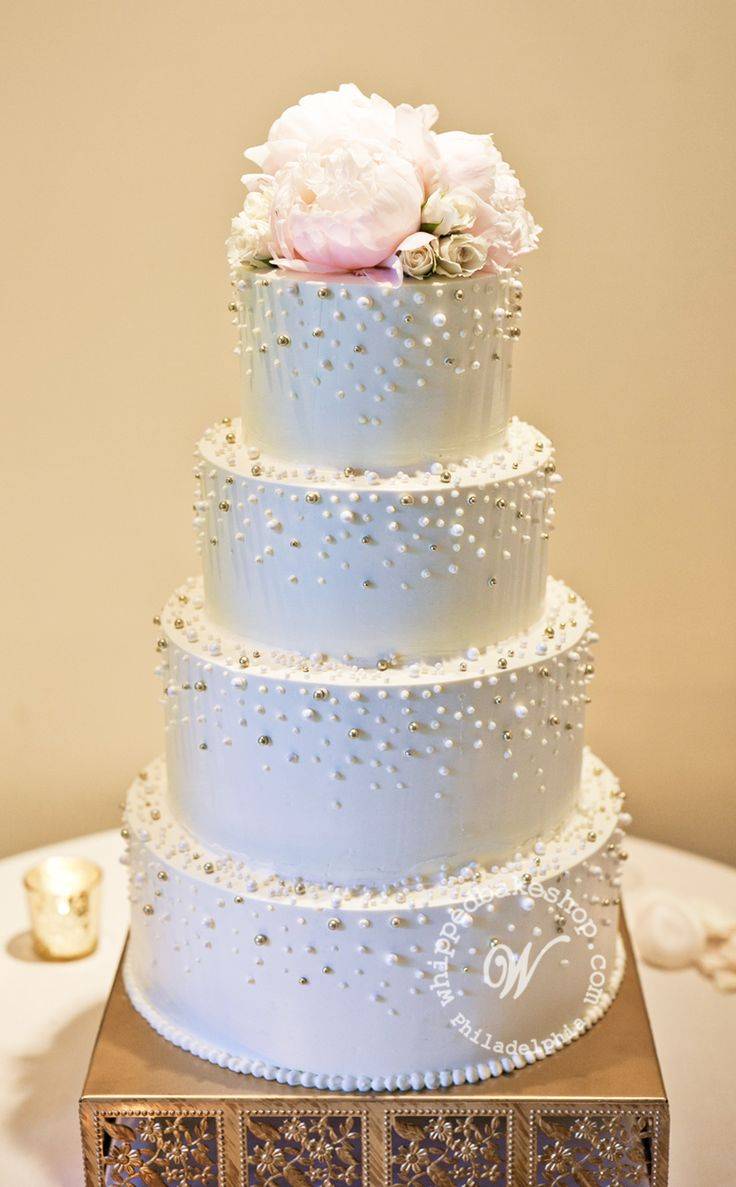 This pearl-embellished wedding cake features burlap flowers, giving it a rustic-chic feel.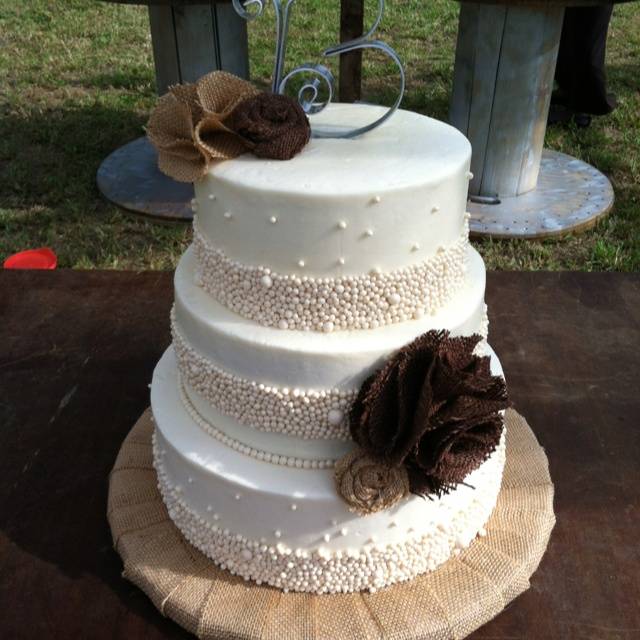 This one features pearl and lace for the ultimate vintage look.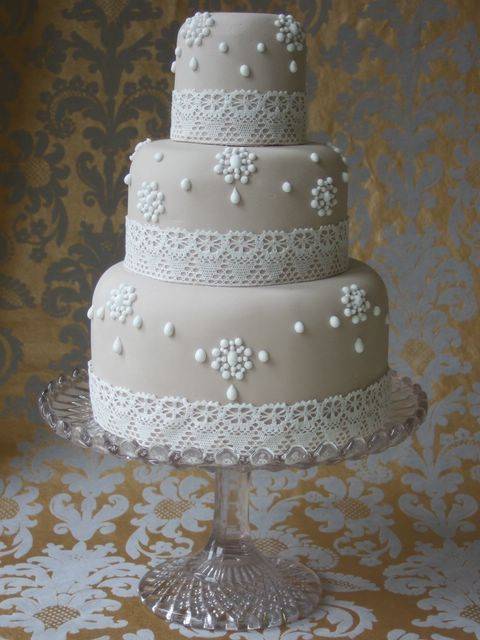 The Décor
In this simple centerpiece, pearl beads surround floating candles in a glass container.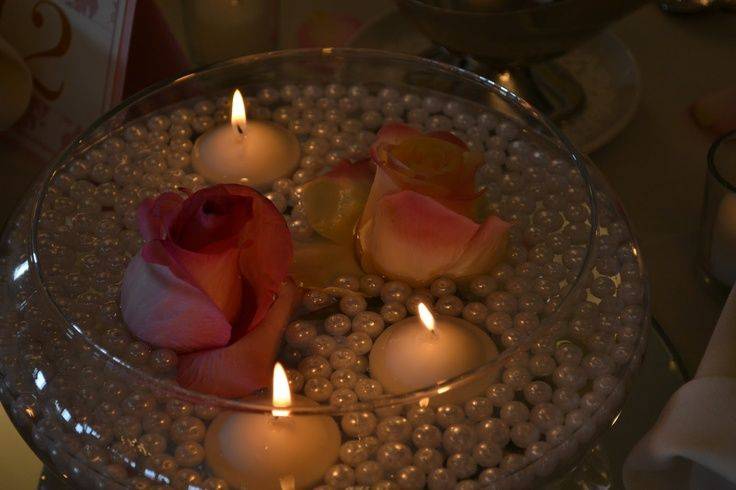 This much more dramatic centerpiece features hundreds and hundreds of flowers and strings of pearls hang down, providing a beautiful focal point.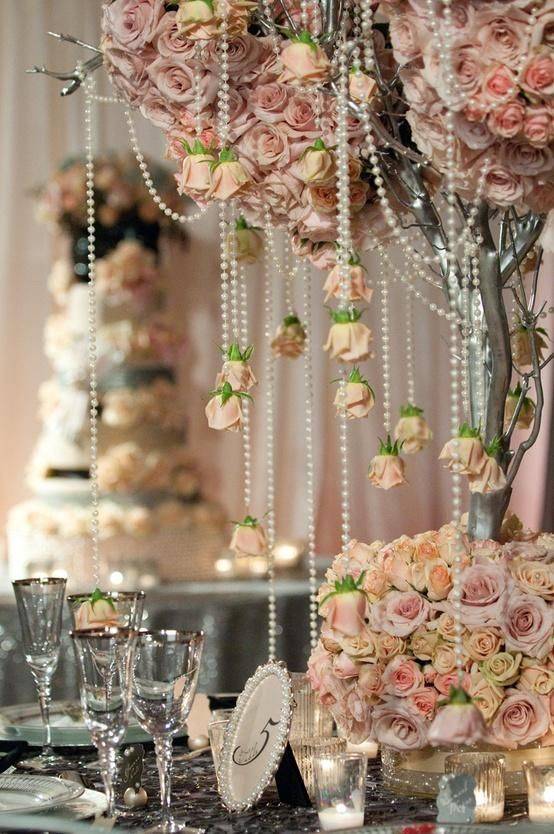 The Dress
Dresses embellished with pearls can be so elegant and beautiful. The great thing is that you can go with just a few shiny pearls or you can go all out with the pearls.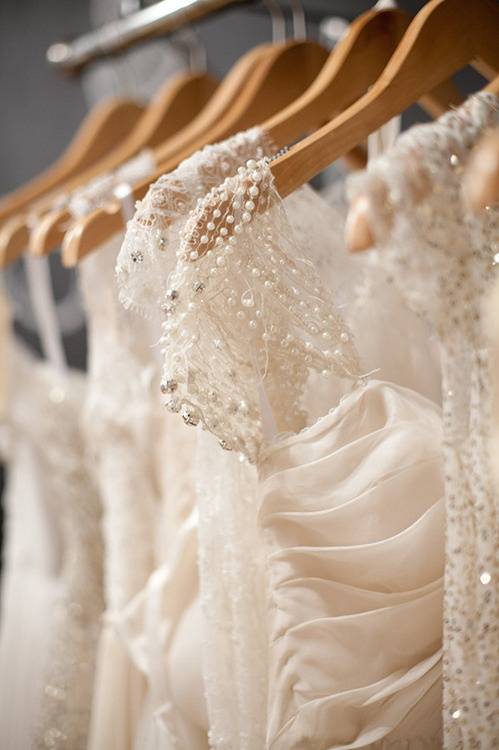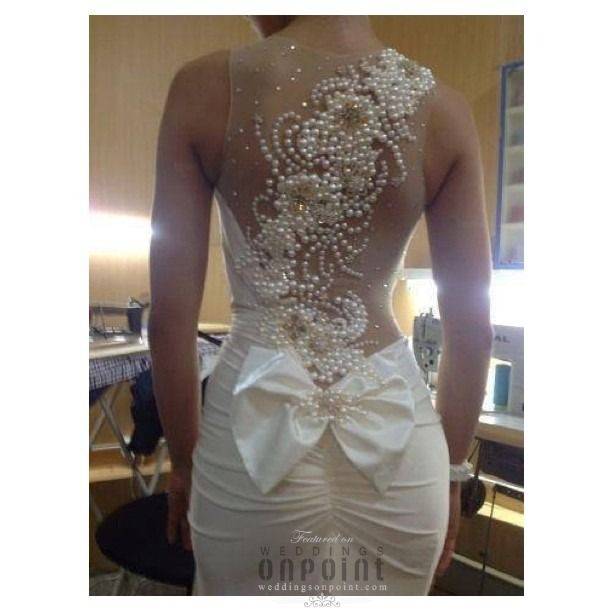 The Invitations
Pearls can even be integrated into the invitation. This is the perfect way to set the stage, if you will, for the upcoming wedding.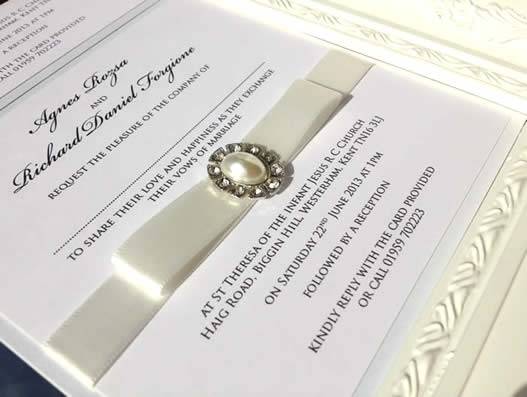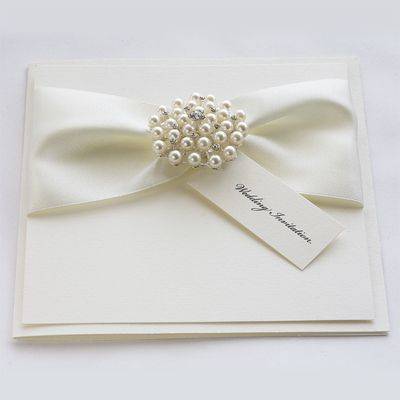 Using these pictures as inspiration, you can plan an elegant and beautiful pearl-themed wedding!