Whenever you hear couples talking about where to host their wedding and reception they usually mention churches, beaches, restaurants, hotel function rooms and even gardens. Rarely will you hear them choose a place with a pool.
The reason being is that at a lot of weddings, a guest or two overindulges. Of course, it's funny watching Aunt Sally or Uncle Harry suddenly decide to get frisky and sometimes they do even more than that… well, you know, it makes for a very memorable wedding! The culminating point, however, is when someone ends up in the pool and it's safer NOT to risk that happening.
Speaking of things to avoid, make sure to check out the thickness of the walls at the venue of your choice. The colors may look pretty but if they are paper thin and there is a noisy party next door, your reception will probably get drowned out from the noise. If the venue is a popular choice, you might be in the middle of a noise level competition with the function next door, so it's always better to choose a place where the sound proofing and acoustics is perfect for weddings.
Something else to avoid is a caterer whose dishes are all pretty but don't taste like much. Most of the "pretty dishes" require a lot of preparation time. Sometimes they are all show and not much taste. Get your money's worth. It's better to get great tasting food than all fluff.
We all have different tastes in music. In fact there is great music of all sorts. You might be fans of heavy metal and punk rather than of jazz and RNB. That's perfectly alright but for weddings you have to choose your music carefully. Do remember that this isn't a rock concert so you might want to avoid selecting a band that's too loud. While it might appeal to you, this maybe isn't grandma's idea of fun… 🙂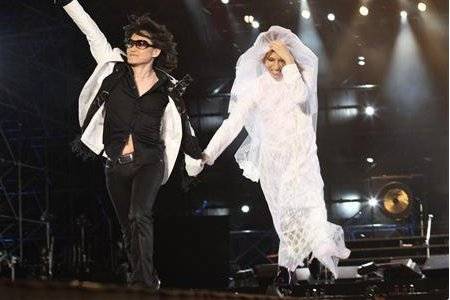 Size does matter too. It's silly to choose an auditorium for a wedding party of 50, because you'll all be rattling around in there. On the other hand, getting a venue that's too small for your needs will make for a cramped party. Instead of rattling around, you'll all be bumping into each other. Avoiding a venue that ill fits may be one of the best ideas you can apply when preparing for your wedding reception.
You should also avoid flowers with overpowering scents. Unless you're in an unenclosed space, the scents will overwhelm the room. Choose flowers and arrangements that suit your reception venue. They will make beautiful splashes of color but your guests won't be bombarded with too many scents – they'll get enough of that from the varied perfumes and colognes the guests will be wearing.
Learn how to avoid the common mistakes that couples make with their wedding reception planning from Adrian Mak – a guy with years of experience as a wedding MC!
Avoid choosing a place that has poor ventilation. Imagine the number of scents in the room. With so many guests wearing different perfumes plus the natural smell of the flowers, the room is already full of aromas that can amaze the sense of smell of anyone. Add the odors of food and it can be rather too much. A good venue should be able to take all the scents out so that the room doesn't reek, but the only way you can check this is by visiting your intended venue when a similar event is taking place.
If you're yet to book your venue, go back and read that last sentence again. Too many couples book
their venue without visiting it while an actual wedding is taking place and that's a big mistake! Just ask if it would be possible to pop in when their next wedding is on and then you'll see for yourself exactly how suitable the venue is going to be for you too. It's always better to be safe than sorry… 😉