Are you considering having your furry friend participate in one of the most important days of your life? If you haven't quite made up your mind, we invite you to take a look at these super-precious dogs in tuxedos!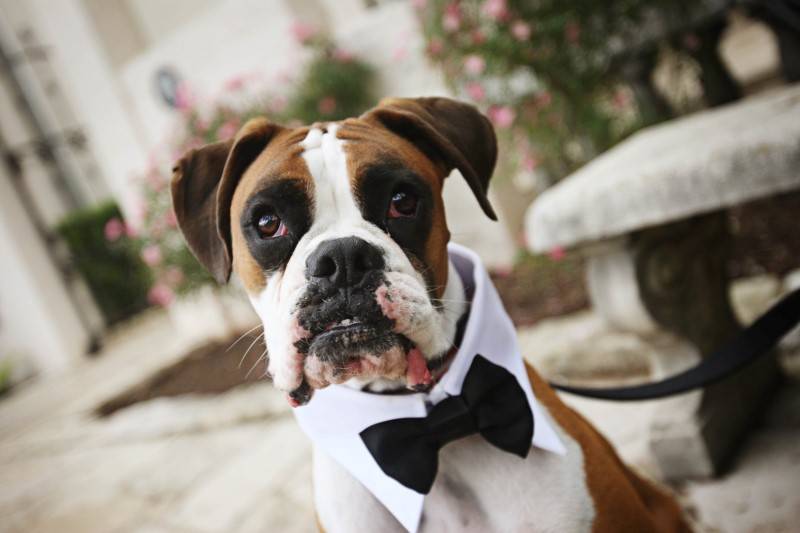 This little guy is looking rather dapper, ready to watch his humans tie the knot! He also may be hoping some of the guests drop a few pieces of their filet mignon!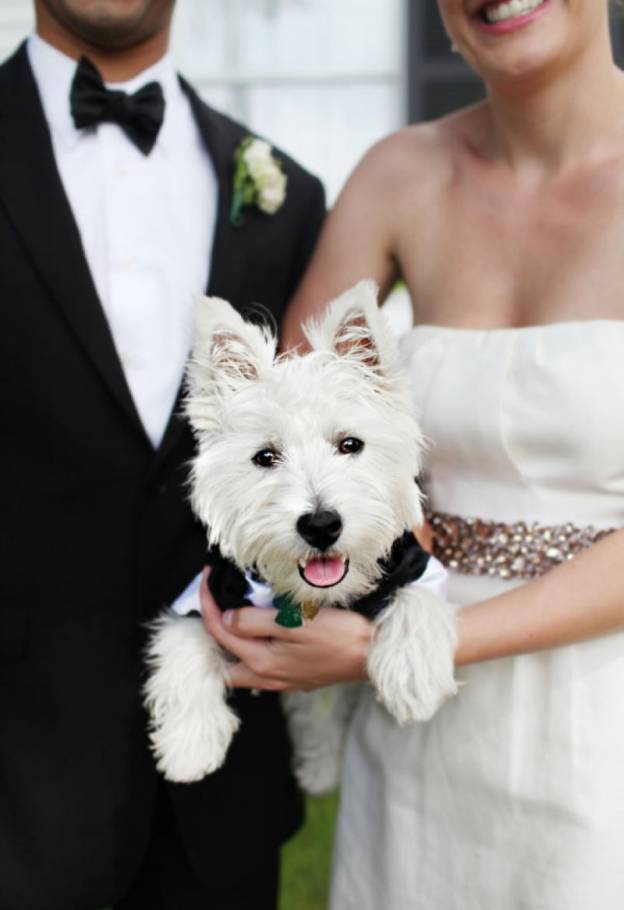 This sweet pooch is enjoying all the attention he is receiving from his humans right now, and we must say, he takes a fantastic picture!
This absolutely beautiful pair is enjoying the day with their humans, wearing matching tuxedos. This photo is one the bride and groom will enjoy for many years.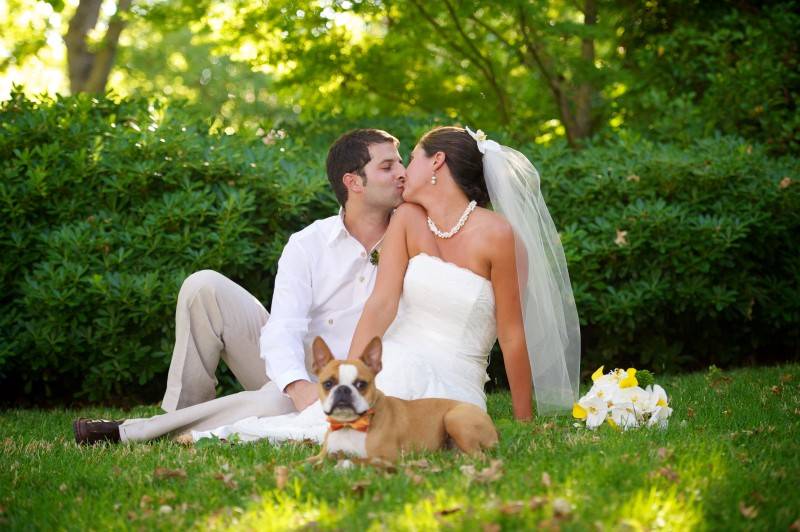 This couple knows their picture isn't complete without their four-legged friend! He may not be wearing a tuxedo, but he's definitely rocking that bowtie.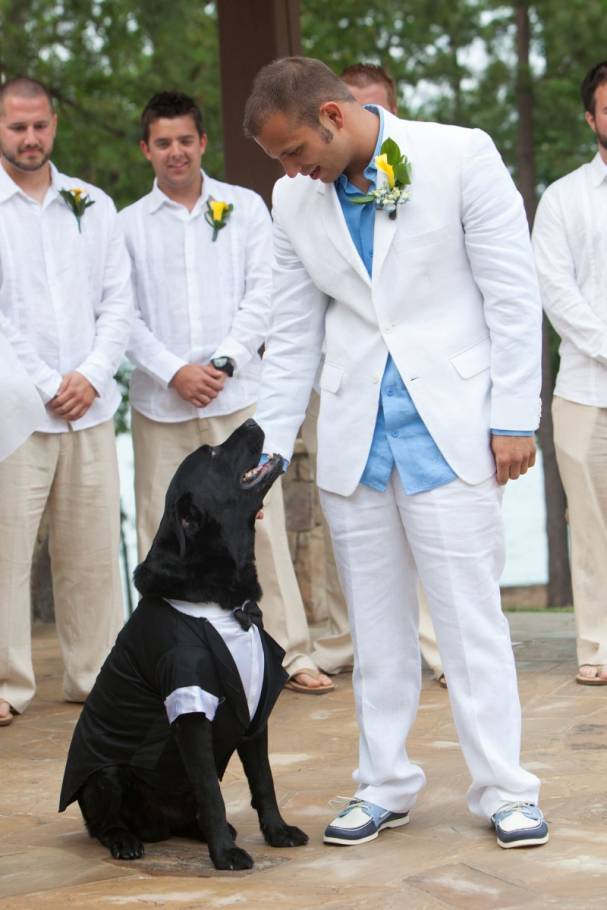 This adorable black lab looks rather sharp in his handsome tuxedo, hanging out with the rest of the guys in the wedding.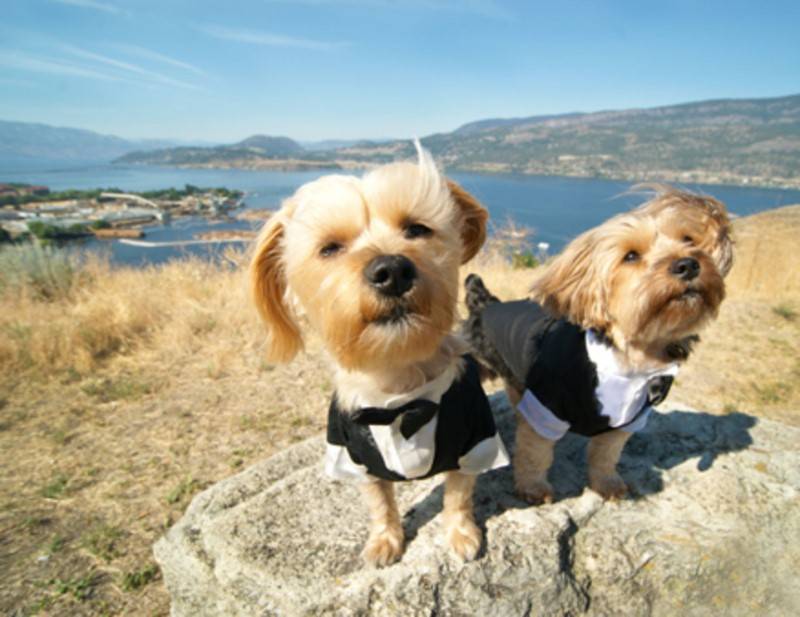 This pair of handsome pooches looks quite handsome in their matching tuxes, and nothing compares to the windblown look they've accomplished in this beautiful picture.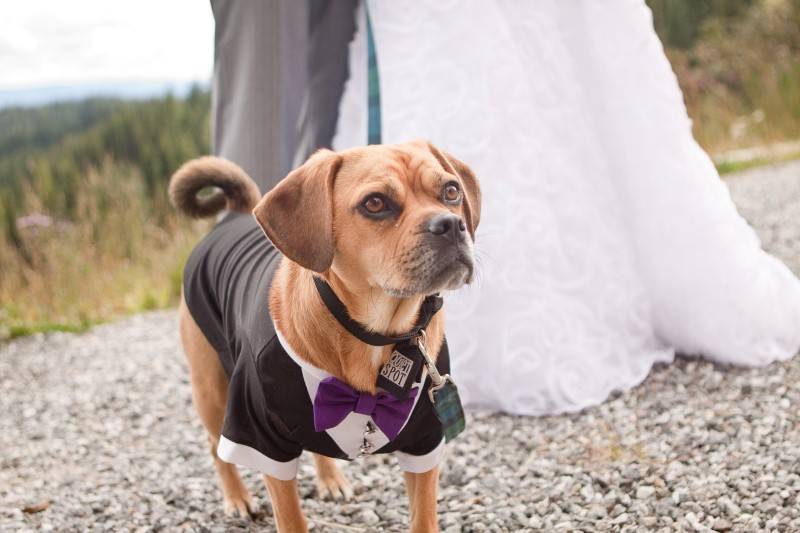 We just love this handsome man's tuxedo and purple bowtie! Those eyes are absolutely gorgeous as well.
If you're not convinced now that your dog should definitely be a part of your wedding, you probably never will be. In any case, there's no denying that the cuteness factor in these pictures is off the charts!