If you're planning a fall wedding, there are so many different types of cakes you can enjoy. These 7 cakes are absolutely beautiful, and may inspire you as you plan your own cake style.
Rustic Burlap Cake
This beautiful and rustic burlap cake features white buttercream icing and burlap embellishments. It works wonderfully for a fall wedding and goes well with any theme.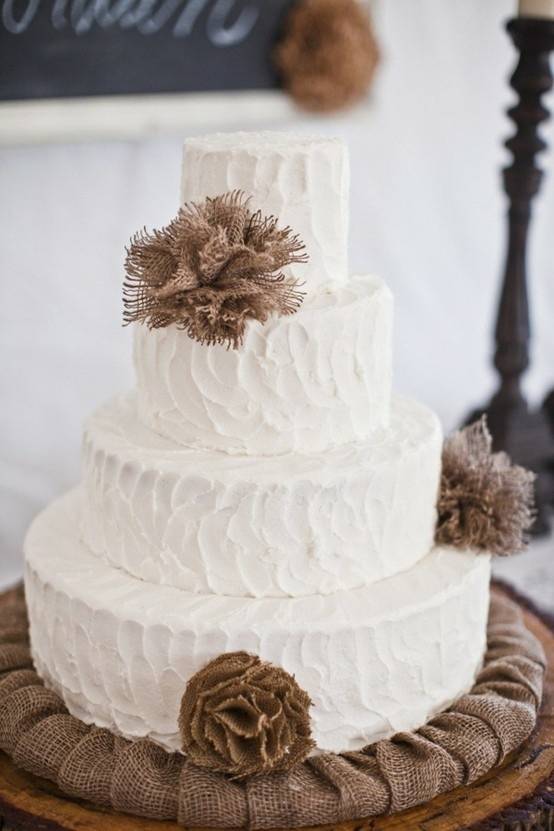 Chic Pumpkin Cake
This precious and chic pumpkin cake is the epitome of fall. It features black and white designs on the tiers, which are fabric-inspired, and gorgeous pumpkins between them.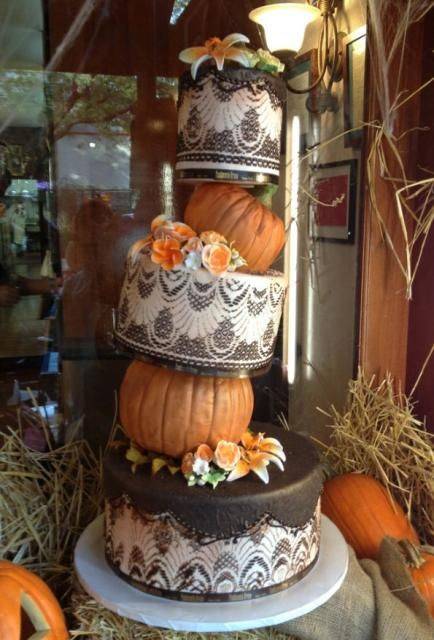 Fall Leaf Cake
This very realistic-looking fall leaf cake is very versatile. It works for any fall theme and captures the spirit of the season.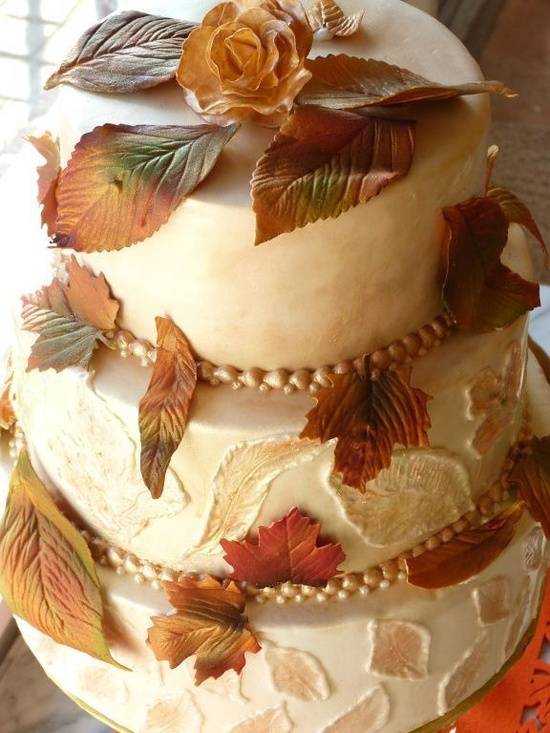 Branch and Flowers Cake
This cake features white fondant with subtle yellow flowers and branch embellishments. Looking closely, you can even see there's a sweet little bird perched on one of the tiers. This one is very cute and charming.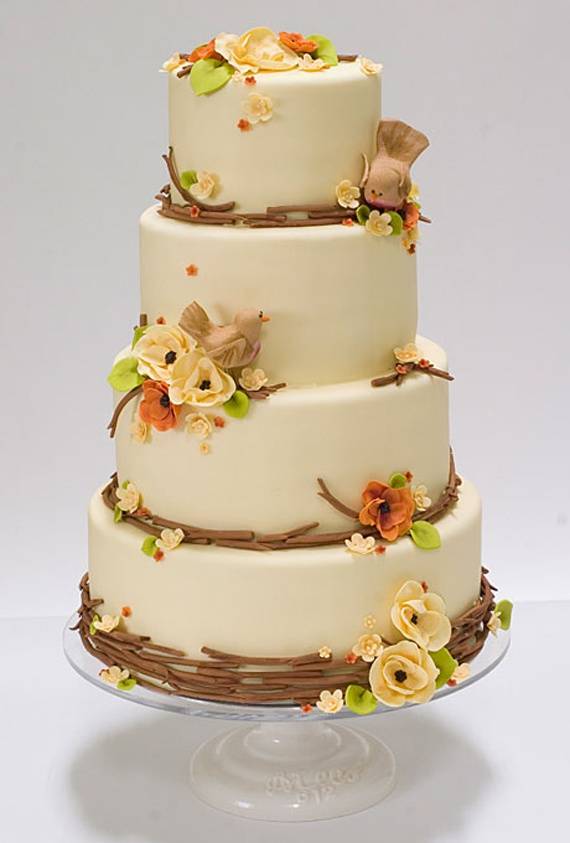 Sunflower Cake
This pretty sunflower cake features color, texture and even some shiny bling. It's four tiers, with alternating white and burnt sienna. It's very striking and pleasing to the eye.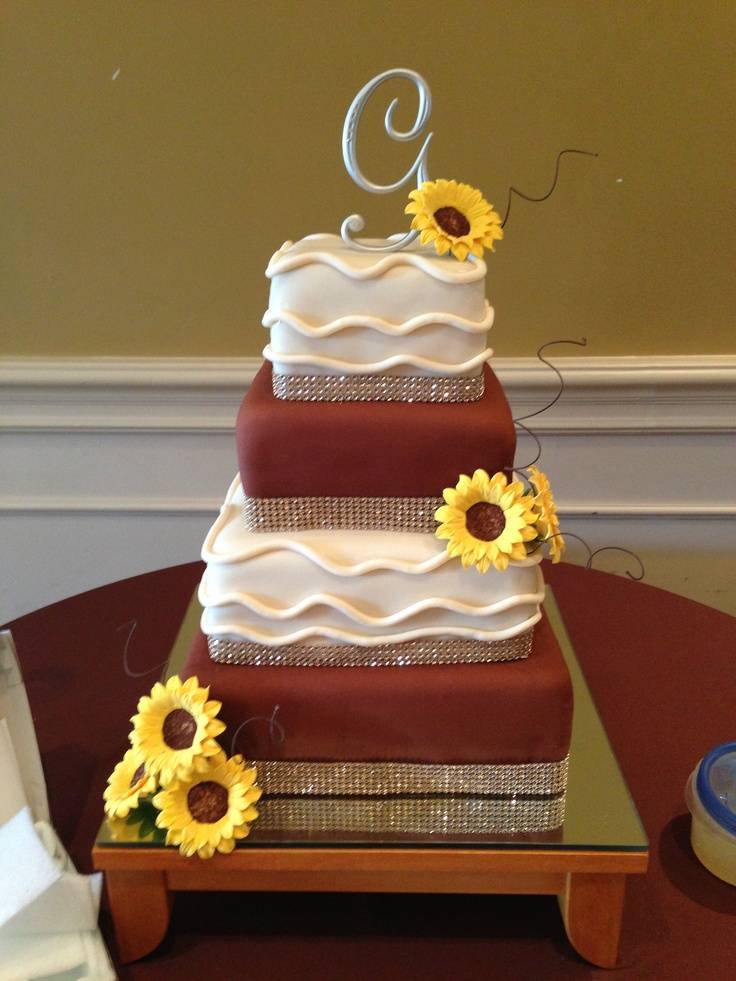 White with Roses
This white cake is four tiers with immaculate piping detail and coral-colored roses. It's very clean-looking; not too busy but definitely beautiful. It's great for any theme.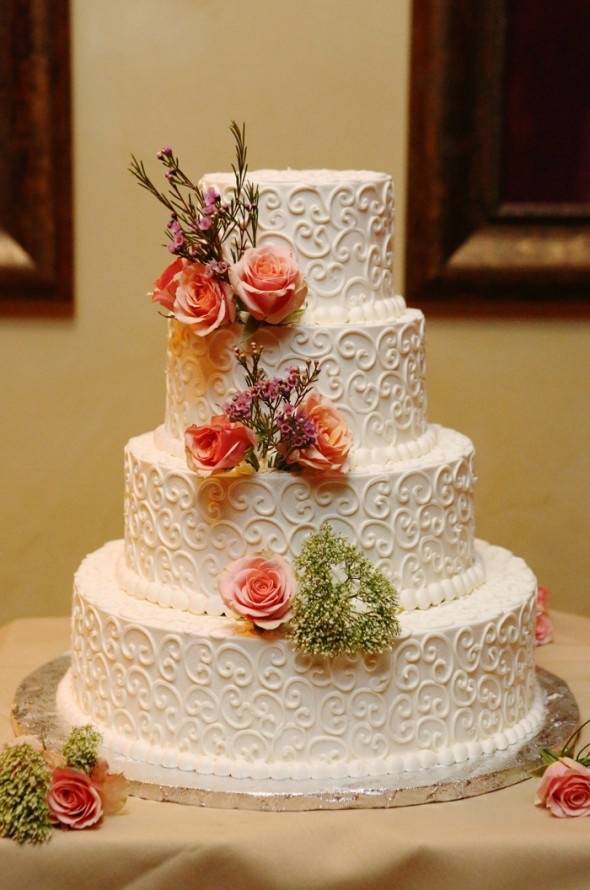 White with Bows
Finally, this cake is our favorite fall cake so far. It features five tiers, alternating in size, and white and khaki fondant colors. The huge bows are a pretty embellishment and perfect for fall, in a deep maroon color.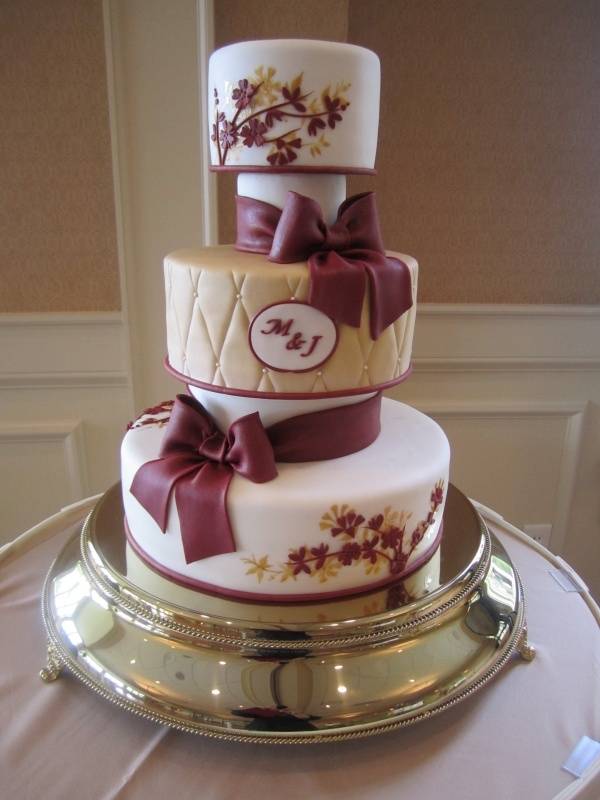 These are just some of the charming fall cakes out there. Allow these to inspire you as you pick out your own fall cake.