The bridal shower is the perfect soiree for the girls before the wedding; time to honor the bride and bond before the big day. Whether the bride is funky and flirtatious, elegant and conservative, or boho and eclectic, the invitation should be an expression of her. Check out the six cutest bridal shower invitations from Basic Invite! If you're looking for a digital solution to send emails or digital invites and you're a gmail user then you might want to check out a services like gmass which lets you send messages to your guest list via email.

1. Paris Bridal Shower Invitation
Does the bride love everything Paris? Then this pink and gray Paris bridal shower invitation is a must! It features an elegant, muted design that includes string lights and of course, a pink Eiffel Tower. The text is a beautiful and whimsical font in brown and pink that complements the design perfectly.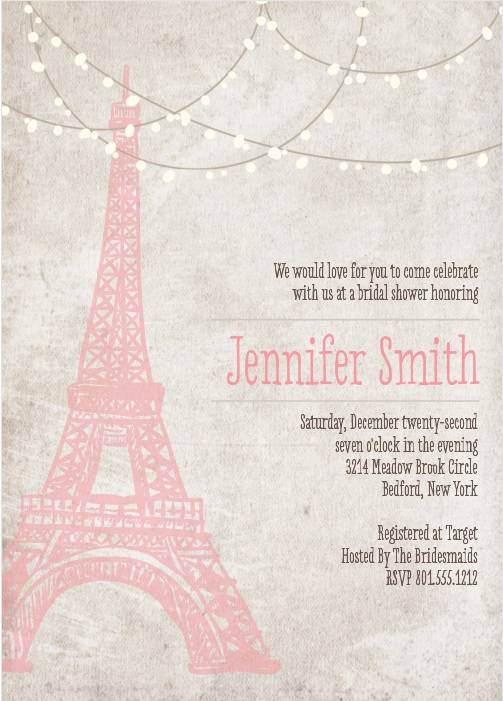 2. Flower Collage Bridal Shower Invitation
For the bride who adores color and style, the Flower Collage bridal shower invitation is perfect. This invitation also works well for a summer, garden, or tea-party themed bridal shower. It features bright and beautiful stylized roses, peonies and dahlias. It also features a super pretty and feminine script font.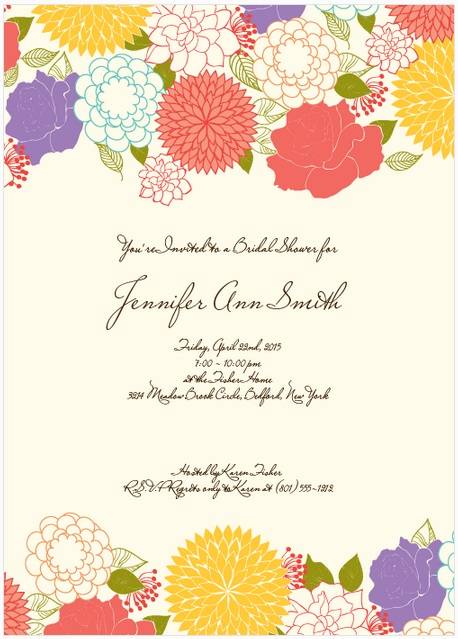 3. Subway Letter Heart Bridal Shower Invitations
For the bold bride who loves to make a statement, the Subway Letter Heart invitation couldn't be more perfect. The black, red and white of the design is visually stunning, and the block letters complement the colors very well.
4. Patterned Bridal Shower Invitation
Teal and coral is so popular this year, and the Patterned bridal shower invitation features both colors, along with a gorgeous and fresh white decorative pattern that is reminiscent of white lace. For the trendy bride who appreciates the latest designs and styles, this is a winner.
5. Starfish Bridal Shower Invitation
For a beach-themed bridal shower, the Starfish bridal shower invitation is perfect! We love the soft, trendy shades of pale yellow, coral and gray. It features a stylized starfish design and a charming, whimsical font.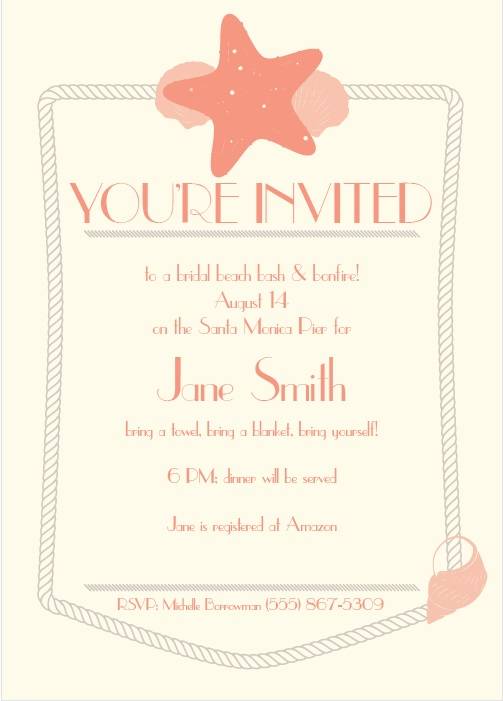 6. Love Birds Bridal Shower Invitation
We love this one so much! The tattoo-esque swallow silhouettes combined with the beautiful pink, black and white palette is absolutely perfect. For the bride who is flirty, fun and feminine, this one is a definite must have!
While each of these designs is very different, we love them all! We'd definitely have a hard time choosing. Which one do you love the most? Tell us in the comments below and be sure to check out the entire collection at BasicInvite.com!