While the bridal shower guests will spend time thinking about the gifts they will bring to the shower, the host or bride will want to get a few great gifts for game winners or small gifts for each guest.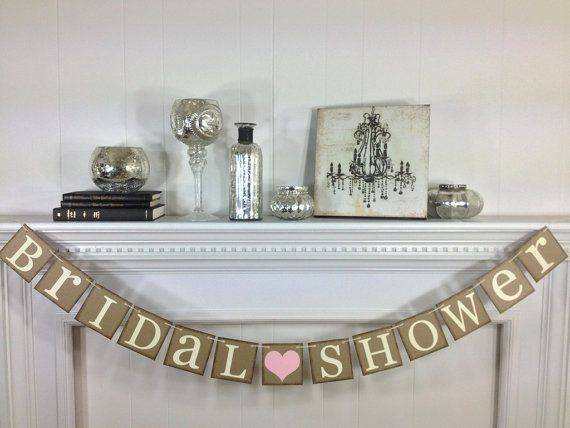 Here are 50 wonderful bridal shower ideas for gifts to have on hand.
Assorted chocolates.
Boxes of homemade cookies or brownies.
A fruit basket.
A bottle of wine.
Personalized shot glasses.
Wine bottle stoppers.
Personalized packages of jelly beans or other candies.
Mirror compacts.
Manicure sets.
Charm bracelets.
Perfume.
Bath sets.
Scented soaps.
Scented sachets.
Monogrammed totes or bags.
Picture frames.
Bookmarks.
Candles.
Candle holders.
Incense gift sets.
Gift certificates to a local restaurant.
Gift certificates for online boutiques or shops.
Journals.
Pretty pens.
Stationery.
Lip gloss.
Key chains.
Personalized lanyards.
Cosmetic bags.
Small seed packets.
Gardening gift sets.
Cute aprons.
Small kitchen appliances like coffee grinders or waffle makers.
Coaster sets.
Kitchen utensil sets.
Photo albums with pictures of the bride and bridesmaids, or blank.
Sunglasses.
A locket necklace.
Cute earrings.
Inspirational books.
Small blooming flowers or plants.
Fun or cute t-shirts (obtain sizes beforehand).
Gourmet coffee.
Gourmet tea.
Hot chocolate gift set.
Tea infuser.
Mugs for the kitchen.
Ice cream bowls.
Fun knick knacks.
Personalized caricatures.
These fun and unique gifts will inspire you, whether you're the bride-to-be or the bridal shower host. Combine these ideas or let them inspire you to come up with your own fun and desirable bridal shower gifts. Keep in mind that you may want to purchase slightly different gifts if the bridal shower will include male guests as well.