Wedding speeches are one of the most beloved parts of the ceremony. Typically, speeches will be given by the bride and groom, the best man, the maid of honor, the father of the bride and groom, as well as the mother of the bride and groom. With all these personalities coming together, mistakes are bound to happen. Here are 5 mistakes that you should avoid when making your wedding speech.
1. Off Color Jokes – Even if your normal relationship with the bride, groom or the wedding party would allow off color jokes, it's probably best you avoid them in your wedding speech. Not only will extended family and friends be present, but many times the speeches are recorded for future generations. The last thing you'd want to do is offend someone at what is supposed to be a joyous occasion.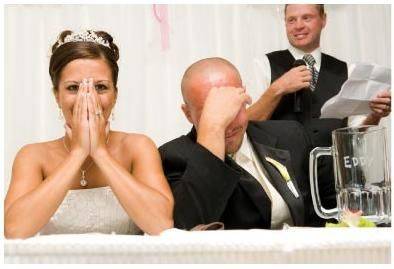 2. Mentioning Past Loves – While many maids-of-honor or best men have witnessed their best friends fall in and out of love, it's never a good idea to mention past loves in a wedding speech. It's awkward and tactless. Avoid this at all costs!
3. Embarrassing the Bride or Groom – In a father of the bride speech, if Dad calls his daughter by her childhood nickname, she might be slightly embarrassed but take it in stride. If the maid of honor mentions an embarrassing nickname the bride was called in high school, the bride will NOT be charmed. If anything in your speech has the potential to be embarrassing, leave it out.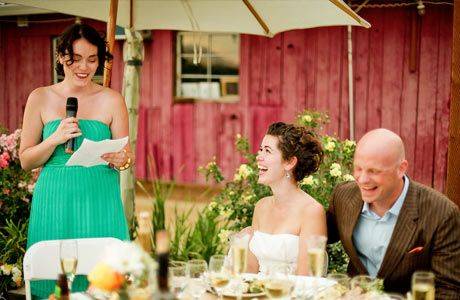 4. Speaking for too Long – It sounds like something out of a romcom movie; the best man talks for fifteen minutes during his speech and puts the wedding party to sleep. Unfortunately, it happens in real life. Keep your speech short; between 1 and 3 minutes is the ideal length.
5. Having Too Much Champagne – It's important to save the majority of the champagne for after the speech. Too much before, and you could be a little less inhibited than you'd like.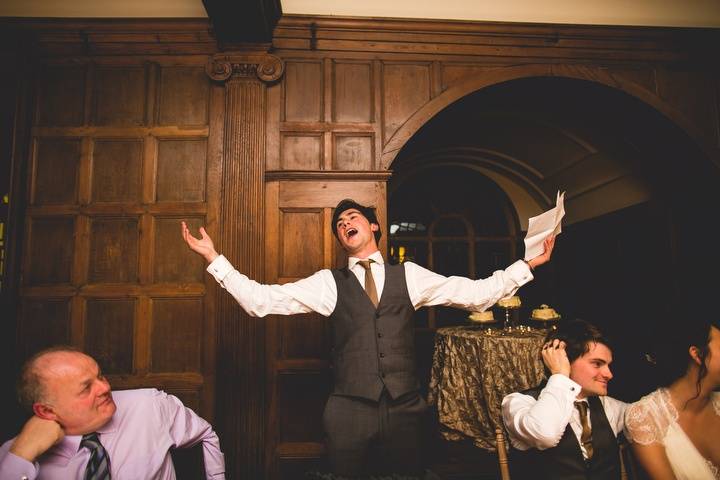 By remembering these 5 wedding speech mistakes and doing everything possible to avoid them, you can ensure that your speech is wonderful and that everyone is pleased.