Wedding favors are a wonderful way for the bride and groom to thank their family and friends for attending the wedding. They're a lot of fun to pick out and because there are so many different types available, it's easy to find something that expresses your style and personality. Here are 5 important things to consider before doing your wedding favor shopping.
1. Edibles
People love edible wedding favors. From Jordan almonds to chocolate covered cherries, they're by far one of the most popular wedding favors. If you plan to purchase edible wedding favors, remember to store them in a place where they'll stay fresh and safe.
For instance, anything chocolate will probably be doomed at an outdoors summer wedding. A better choice would be hard candies or mints, and those can be placed in collectible tins that will work well with your theme. A great choice is the Heart Shaped Mint Tin, which shows off colorful candy choices with the see-through lid.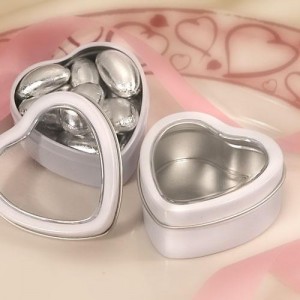 2. Unique Favors
You don't have to spend a fortune to make your wedding favors unique. One of the best ways to accomplish this is to personalize your wedding favors. Guests love personalized favors, and personalization is available with a wide range of favors, from personalized candy like the Elite Design Personalized Jelly Bean Pack (http://www.weddingfavors.org/favors/elite-design-personalized-jelly-bean-packs) to engraved favors.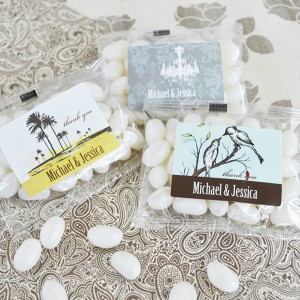 3. Favors That Fit Your Theme
The best favors will fit well with your theme, whether it's a Cinderella wedding or a 1950's themed wedding. By purchasing wedding favors that fit well with your theme, you can provide guests with a small gift that will remind them of the joy they helped to celebrate.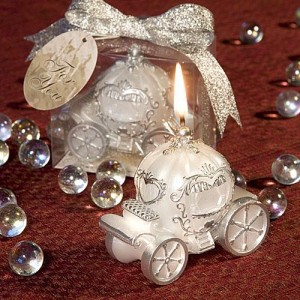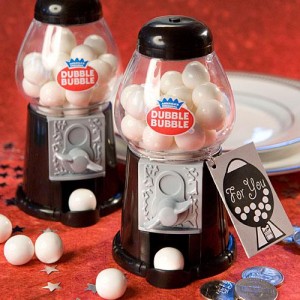 4. Child Favors
One thing many brides don't think about when choosing their wedding favors is picking out favors that would be perfect for child guests. From the flower girl and ring bearer to the children of guests that attend, favors that are child-appropriate are a great idea. For a Cinderella or fairy tale themed wedding, consider the Royal Favor Collection Majestic Crown Bookmark favor.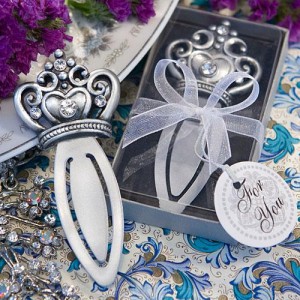 5. Ordering Extra
Often times, when a bride chooses her wedding favors, she isn't entirely sure how many guests will be in attendance. Combine that with family members who show up without RSVPing and those who bring more than one guest, and you may find yourself without enough favors for guests. Consider ordering additional favors to ensure that you have enough for everyone.