Whether you're on a tight budget and need easy ways to make your wedding day beautiful, or you're just looking for simple ways to make everything perfect, this is the post you've been looking for. We've gathered our 5 favorite tips for making a wedding glamorous and lovely without spending a lot of time or effort. Without further adieu, here they are!
1. Throw a Lace Tablecloth over Your Regular Tablecloth
For a quick bit of glamour at your reception tables, throw a gorgeous lace tablecloth over your colored tablecloths. This allows you to play with texture and color a little to create more interest to your guests' eyes.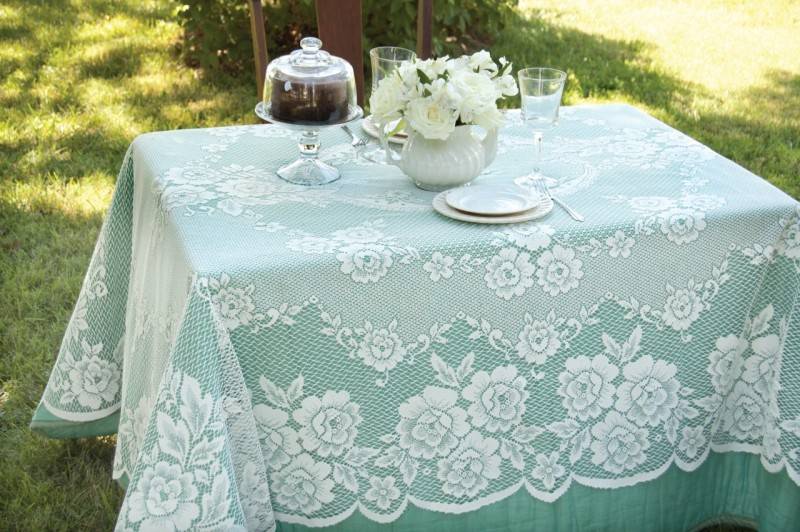 2. Create or Purchase a Pretty Backdrop
Backdrops have become popular recently because they add more interest and texture to a wedding, and provide another  opportunity for couples to express their styles and personalities. A backdrop can really take your wedding tables or displays from simple to striking.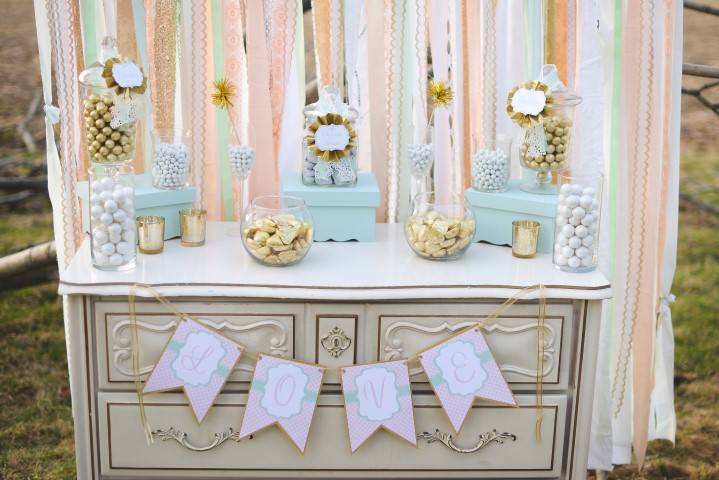 3. Have Your Cake Decorator Break out the Gold
A wedding cake can become instantly regal with just the addition of a few golden elements. Piping or embellishments  ainted gold look simply gorgeous on a cake of any color, in any style!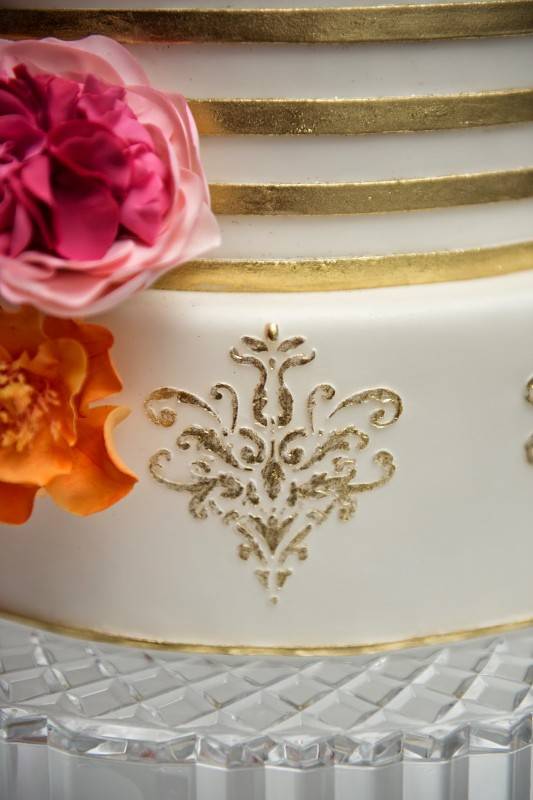 4. Add Rhinestones or "Bling"
Let's face it – we all love a little sparkle, and adding some to your wedding is a great way to instantly glam it up. Have rhinestones added to your cake, purchase a crystal belt for your dress, or wear rhinestone-studded shoes…whatever you want.  Have fun with it and be glamorous!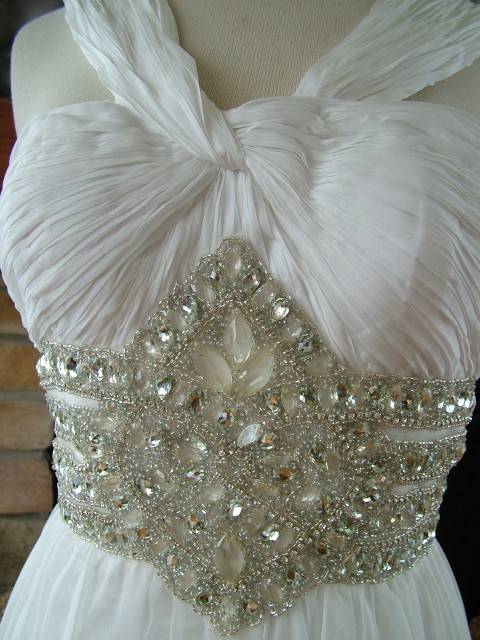 5. Order Tall Centerpieces
Tall centerpieces are super glamorous. They draw the eye and make a serious impact, but they are also convenient. With taller centerpieces, your guests can converse without having an eye full of peony or rose – which means they can see the person they're speaking to on the other side of the table!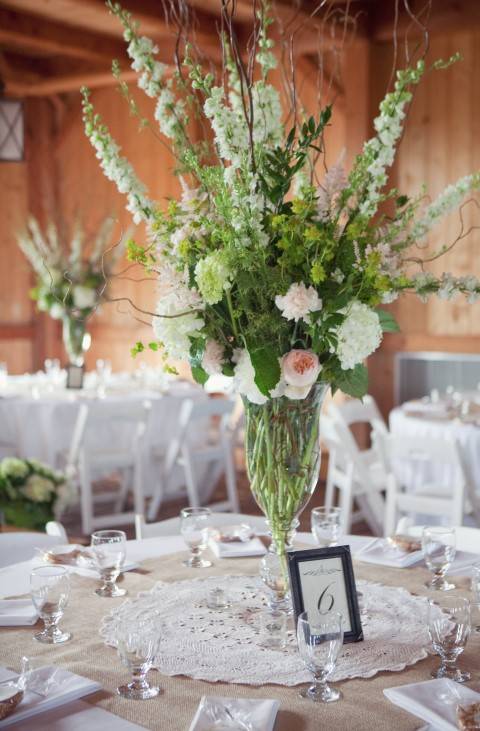 These are just a few simple ways to easily glam up your wedding and add those all-important details that make a wedding worth remembering. What's the most glamorous thing you've ever seen at a wedding? Let us know in the comments below.