Damask is really popular right now with everything from furniture to gift wrapping. It hasn't escaped the wedding world either. Damask wedding cakes are beautiful, and the detail involved makes them truly elegant. Here are 5 examples of outrageously gorgeous wedding cakes.
Yellow and Black
This one is absolutely perfect for a summer wedding and is fresh and beautiful. It features a black damask on white with beautiful yellow accents – including fresh flowers on the top and a pretty bow.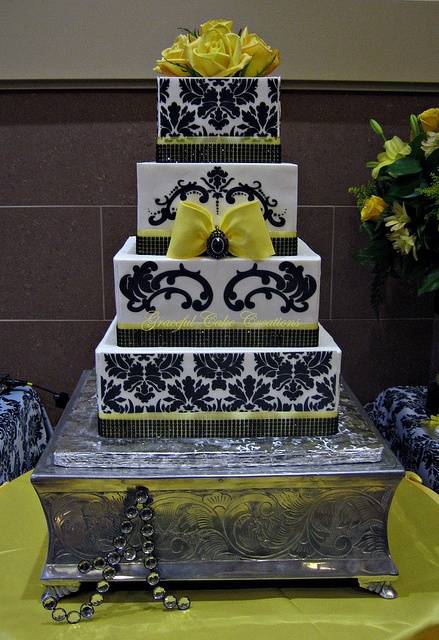 White Textured
This cake puts a new twist on damask. The pattern has been applied, but the entire cake is white – including the damask – so it gives the cake a textured look. It's absolutely elegant and beautiful.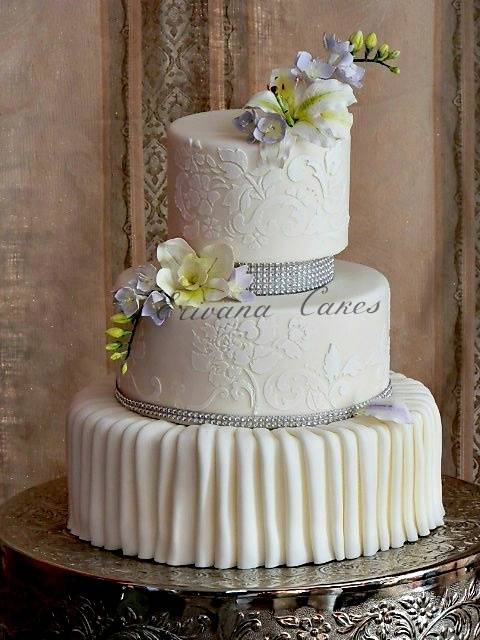 Yellow and White
This elegant yellow and white cake is another perfect summer wedding cake. Featuring immaculate damask designs, it's a square, four-tier cake with a golden initial on top.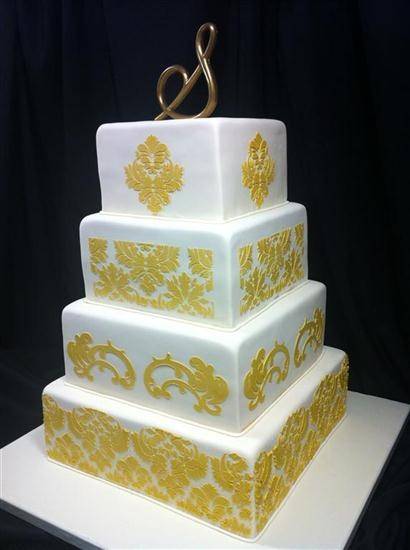 Split Personality Cake
This charming cake features a split personality – it has teal damask designs on one side and is pure white on the other. It's truly beautiful and what's great about it is that it's unique.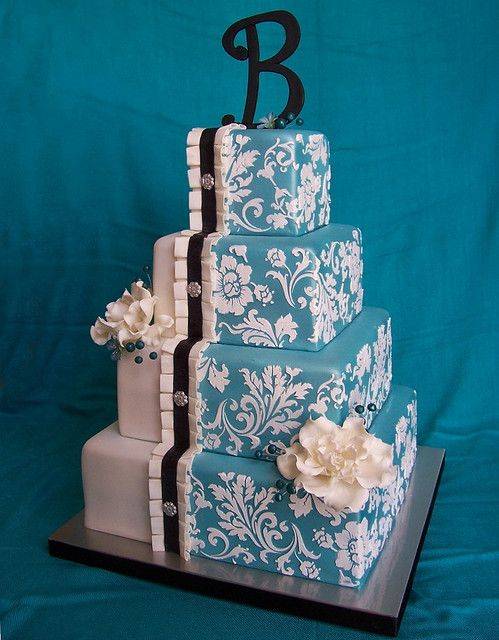 Red and Black
This red and black damask cake is very regal-looking, and the black and red against the white is very striking. This cake is perfect for all seasons, and works very well for a red and black theme.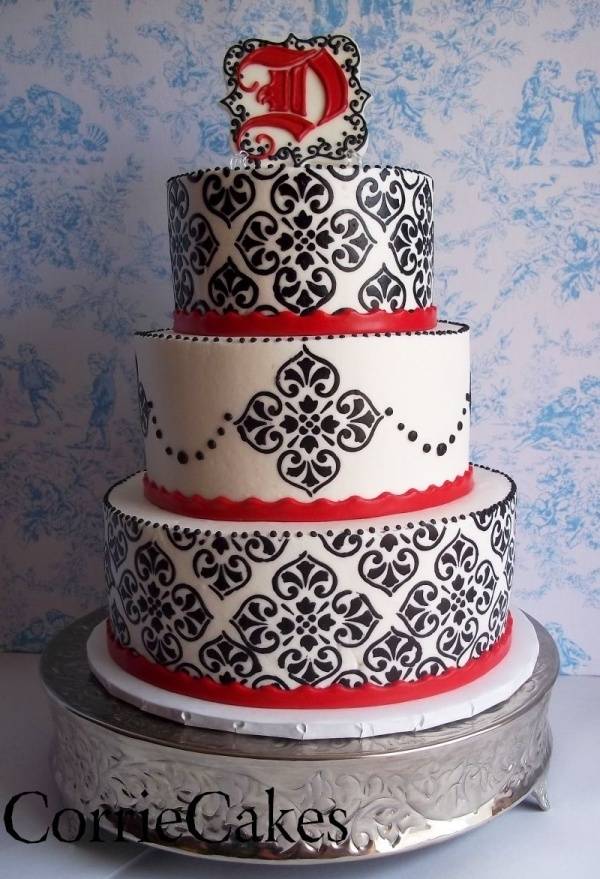 These are just a few of the gorgeous damask cakes that are out there – with this sort of design, you can literally infuse your own style and taste into the cake.