Glitter, shine, bling, sparkle…call it what you want, it's super hot right now in the wedding industry. This is even true when it comes to dresses, as brides are choosing dresses more and more that feature sparkling embellishments. Here are 5 beautiful sparkling wedding dresses we love: 
1. Glitter Top
This amazing dress features copper-colored glitter at the top of the dress and romantic ruffles at the skirt.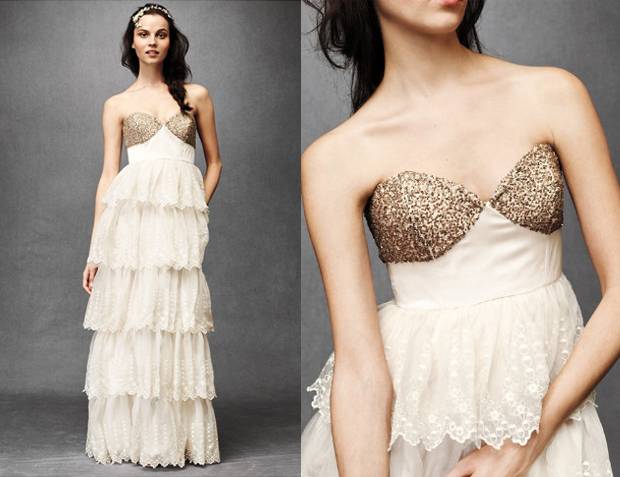 It's beautiful and perfect for any season, any theme.
2. Champagne and Glitter
This breathtaking dress from BHDLN is a champagne color and features outstanding gold sparkle.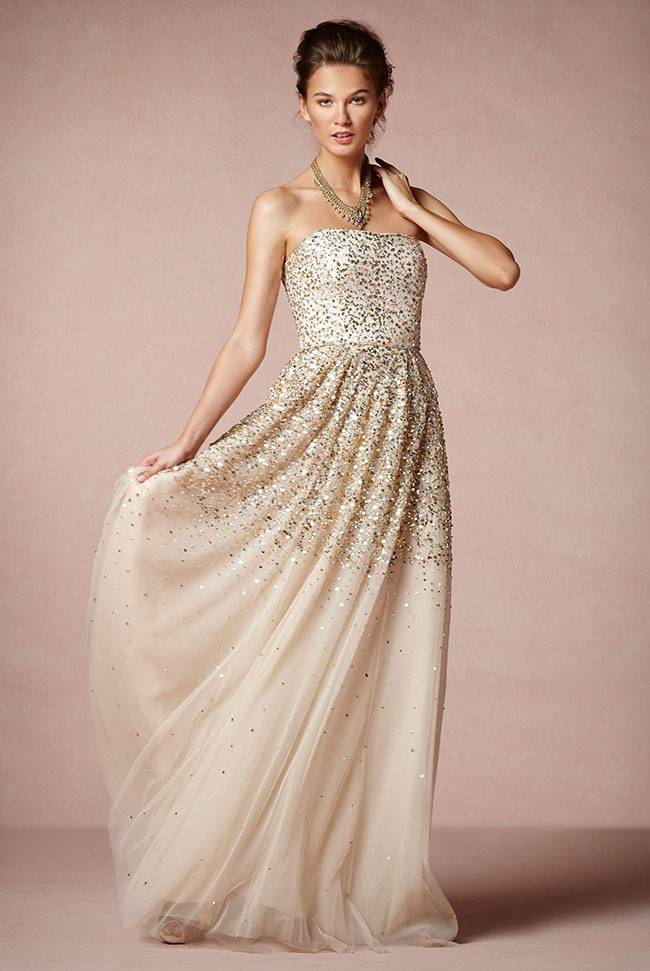 It's unbelievable and would look fantastic for a spring or summer wedding.
3. Sparkling Rhinestones
The designer of this dress created an outstanding statement by using sparkling rhinestones in straight lines at the top of the bodice.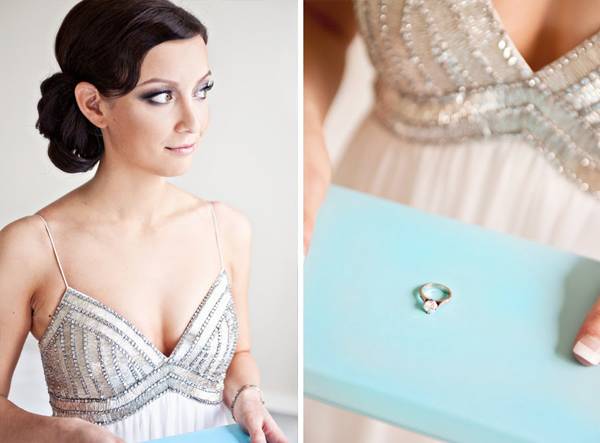 This is the only embellishment on the dress, so it draws the eye up to the bride's face.
4. Glitter and Feathers
If glitter simply isn't enough to make your dress stand out, why not add feathers?
This beautiful dress features glitter and feathers on the bodice to create a vintage but chic feel.
5. Sparkling Embellishments
This unbelievable dress features tons and tons of rhinestone embellishments, creating stunning designs all over.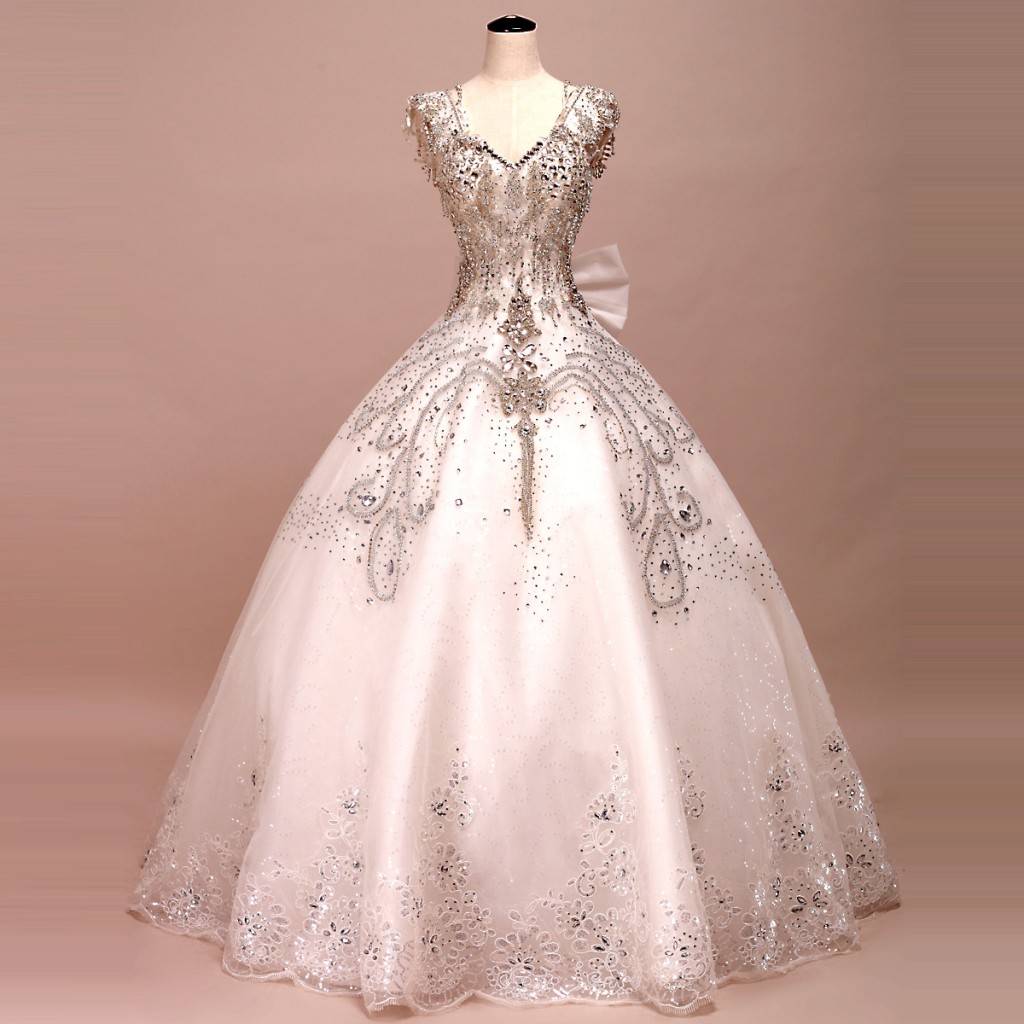 They are present throughout the entire bodice and halfway up the skirt as well.
If you love sparkle, then you probably love every one of these dresses! Use them as inspiration as you choose your own beautiful wedding dress.