Fabric flower bouquets are insanely popular right now, and to go with them, brides are buying fabric flower boutonnieres. If you're not sure about presenting the groom and groomsmen with these kinds of boutonnières, check out these 5 beautiful fabric flower ones.
Pale Pink and Burlap
These beautiful pale pink and burlap boutonnieres work very well for a rustic or shabby-chic wedding. They're simple but elegant and work well for any season.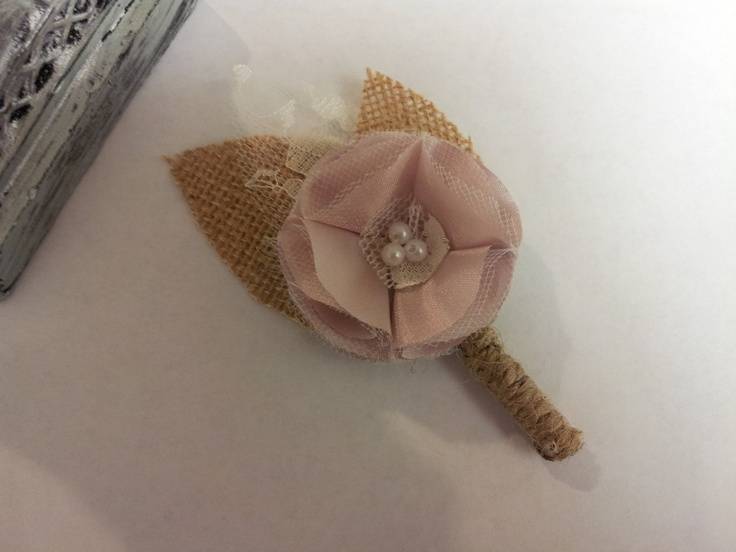 Navy and Green
These wonderfully bright and vivid boutonnieres were custom-created to go with the wedding colors. These were created using the pinwheel flower technique and are really eye-catching.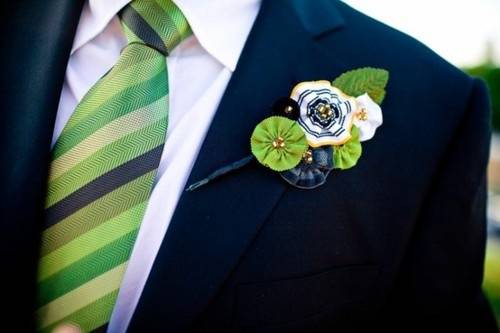 Vivid Blue
These vivid blue fabric flower boutonnieres are embellished with feathers and rhinestones to create a very elegant and beautiful look. The deep color will really draw the eye and they can be kept as mementos after the ceremony.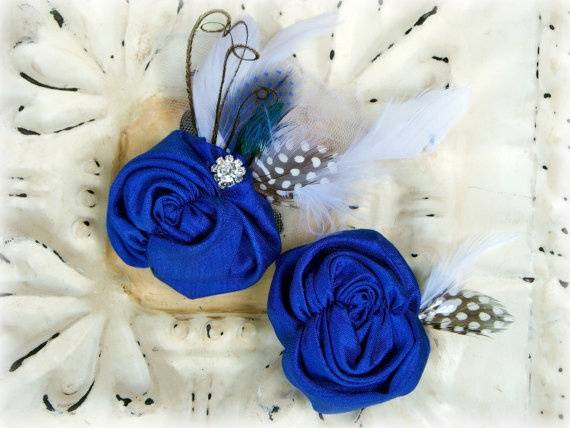 Blush Pink Peony
This beautiful blush pink fabric flower boutonniere is very peony-like, and features a beautiful vintage-looking key and feather embellishments. The pearl at the center of the flower is very dainty and romantic.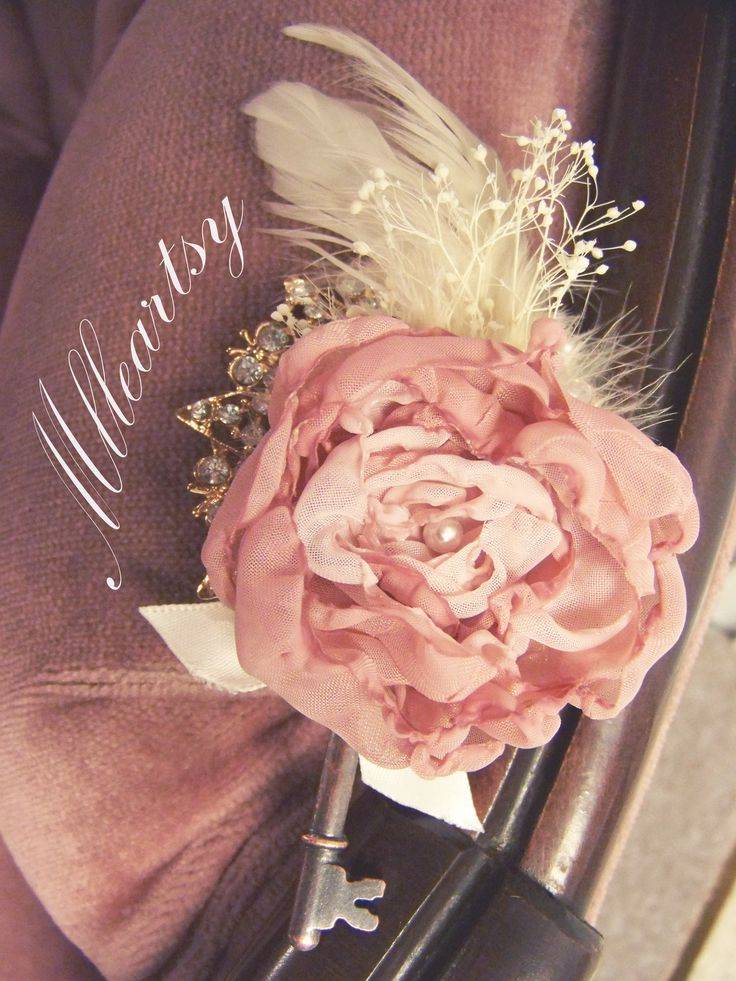 Burlap Stems
These quaint flower boutonnieres feature burlap stems and pretty petals. They're available in a wide variety of colors and are quite charming.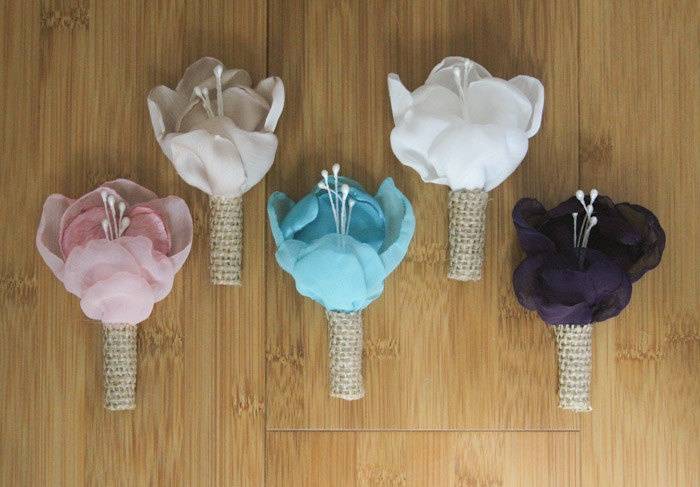 So if you're still not convinced that fabric flower boutonnieres are the perfect companions to your fabric flower bouquet, you can browse through more pictures with these charming little accessories. They're cost-efficient and will last for many years without wilting like a traditional boutonniere.