Ice sculptures are unbelievable works of art, and with the winter wedding season coming up, the weather will be just right for these gorgeous displays. If you're planning a winter wedding, check out these amazing sculptures; they might just inspire you!
1. Love Sculpture
This adorable "love" sculpture features the couple's names in hearts at the base, and the word LOVE stacked on top! We think it's quite pretty and very charming.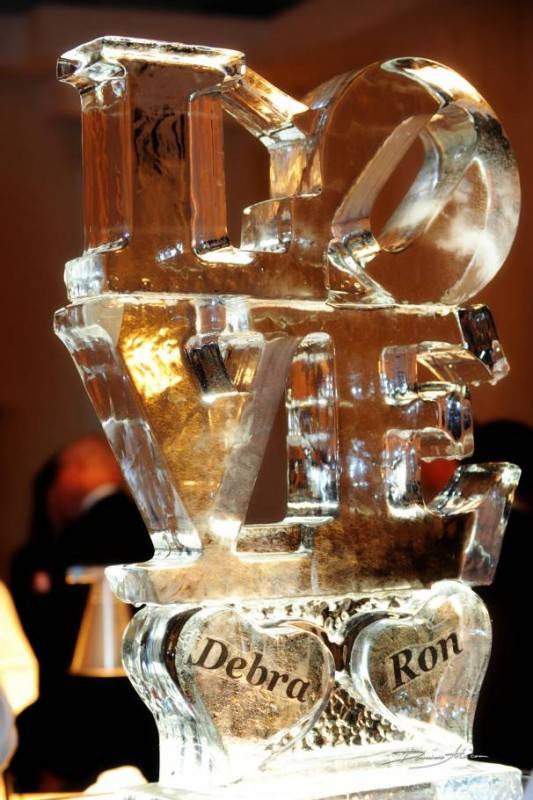 2. Vases and Fruit Stand
Believe it or not, these tall "vases" are actually ice sculptures the flowers are frozen inside of. As if that's not impressive enough, the stand the fruit is chilling on is also an ice sculpture! It's the perfect way to keep the fruit cold and to impress guests as well.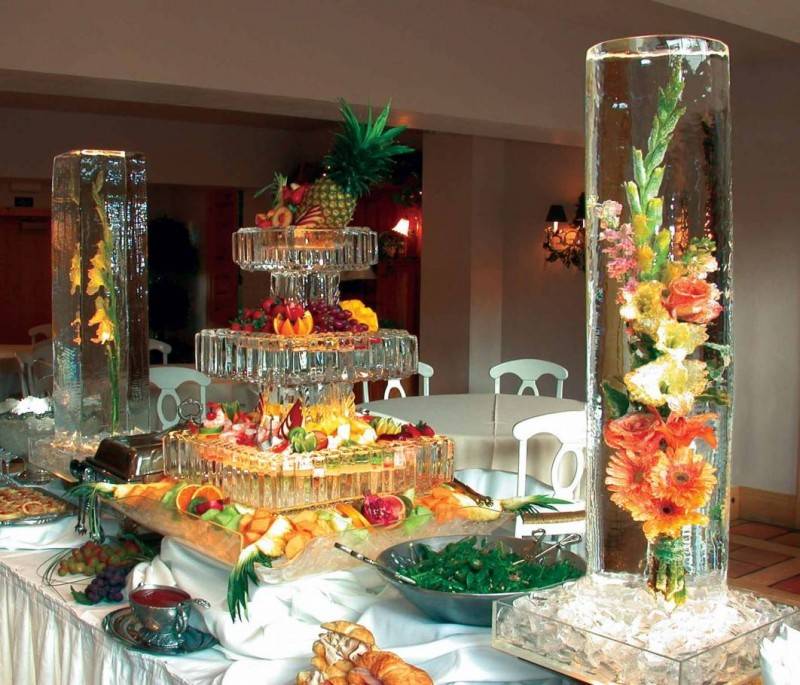 3. Monogram Sports
Sport-loving couples will adore this sculpture. The couple's initials are featured on the outsides while the heart in the inside has baseball stitching. This is a perfect sculpture for the couple who enjoys sports together.
4. Candelabra and Vase
This stunning candelabra and vase are outstanding, and with candles lit in these holders, the sculpture glows with a frosty but warm light! We love the vase as well, which gives the wedding a nice frosty aspect; perfect for a winter wedding.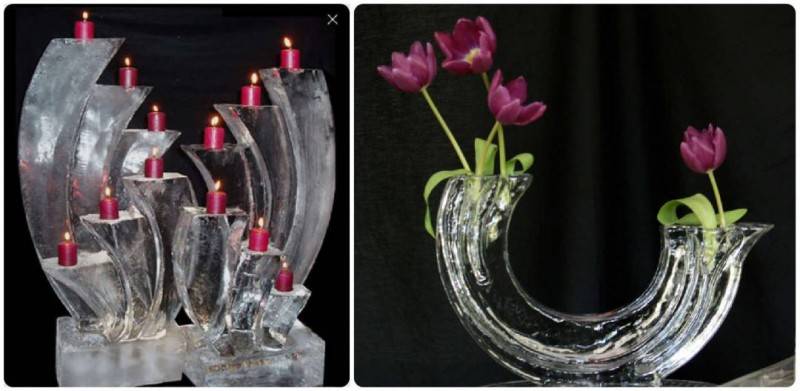 5. Swan Sculpture
One of the most popular types of wedding sculpture, the pair of swans in this wedding is magnificent. They are so symmetrical that this one almost appears to have been made my machine but it was sculpted with the amazing talent of an ice artist.
So, what do you think of these beautiful ice sculptures? Is this something you'd feature at your wedding, or would you rather not? Share with us what you think about these ice sculptures in the comments below!