If you're looking for fun bridal shower favors that your friends and family members will enjoy, you've come to the right place. Choose one of these 4 fantastic bridal shower favors, or use them for inspiration.
15 Ounce Stemless Wine Glasses
These fun stemless wine glasses can be personalized so your guests will always remember the fun bridal shower they shared with you. Plus, they can be used by your guests long after the bridal shower. They make a really fun favor, especially if you plan to have wine during the shower.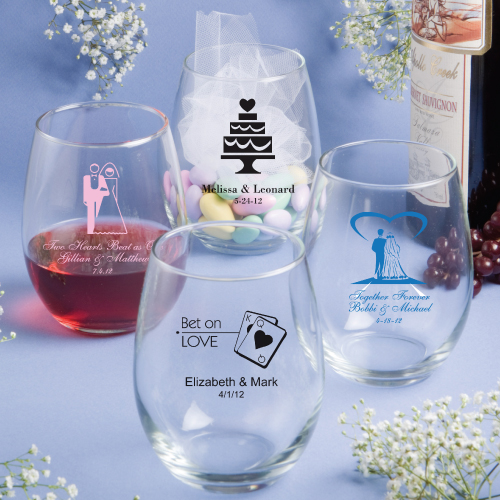 Heart Shaped Cookie Cutters
These heart-shaped cookie cutters are perfect to give with homemade cookie mix for your bridal shower favors. Choose a favorite recipe and write it on an embellished card. It will be a cherished favor that your friends and family members can have a lot of fun with.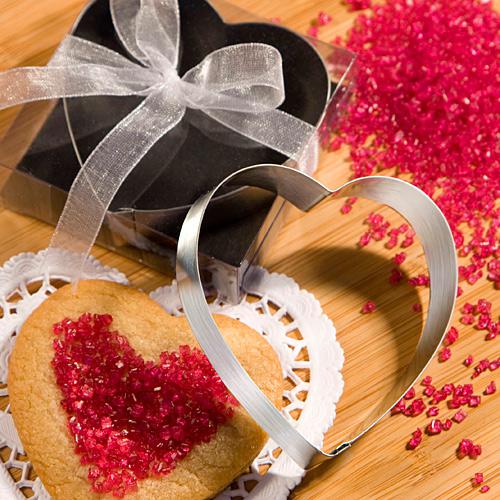 Gerbera Daisy Favor Box
This beautiful gerbera daisy favor box is perfect if you want to give out your favorite candy as a bridal shower favor. From jelly beans to chocolates, this is the perfect box to dress them up.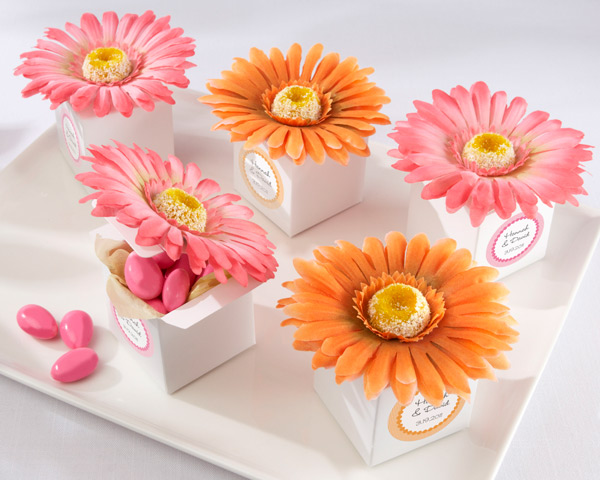 Purse Design Mirror Compact
All girls need a beautiful mirror in their purse or pocket, and this purse design compact from Elegant Reflection is a fantastic choice. Featuring a molded, silver color exterior, this is perfect for girls with all tastes and personalities.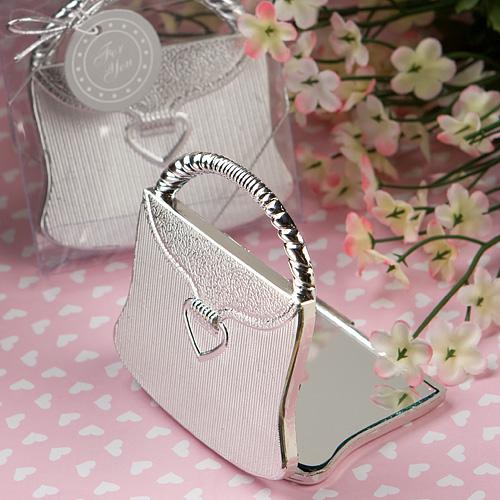 Even if these aren't the right favors for you, they can serve as inspiration for choosing the perfect bridal shower favors for your friends and family members.