Fall wedding showers are exciting and absolutely beautiful. If you're planning a fall wedding shower, perhaps these clever ideas will inspire you.
White Pumpkin Centerpieces
These beautiful white pumpkin centerpieces have been carved just enough to let pillar candles sit in the top. Those have been surrounded by beautiful orange blossoms in vases. It's the perfect fall wedding shower table centerpiece and looks absolutely festive.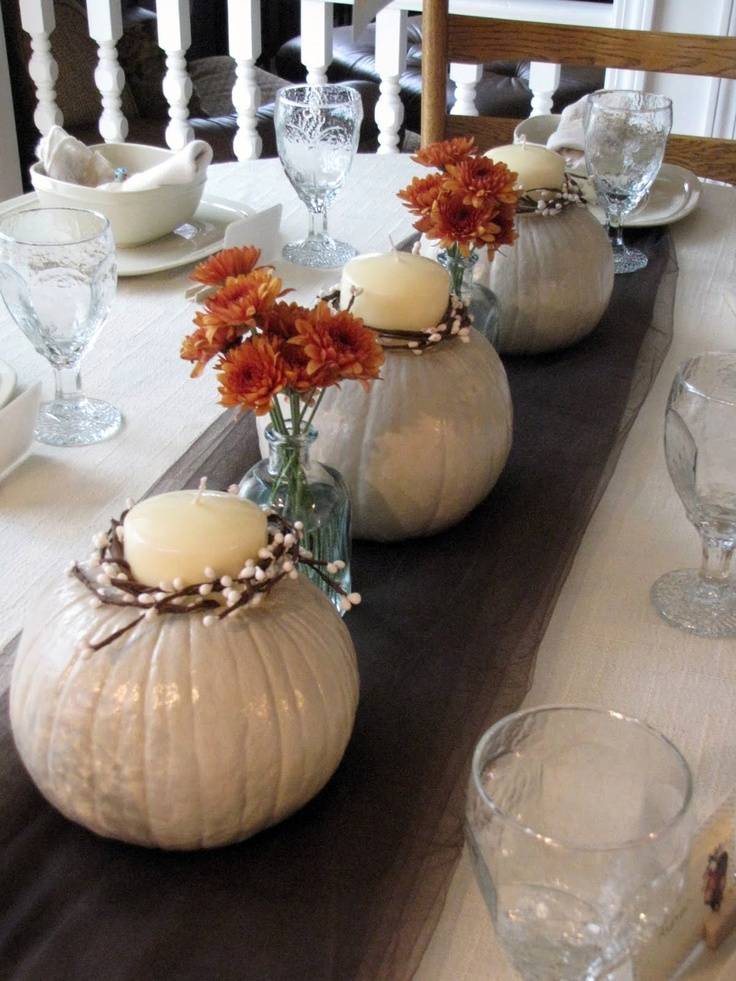 Falling in Love Burlap Banner
This fun banner plays on the word "fall" and is created by simply cutting and hemming the burlap and then using a black marker to trace the words onto the fabric. It's fun and really pretty, especially with the fall leaf banners that are strung around it.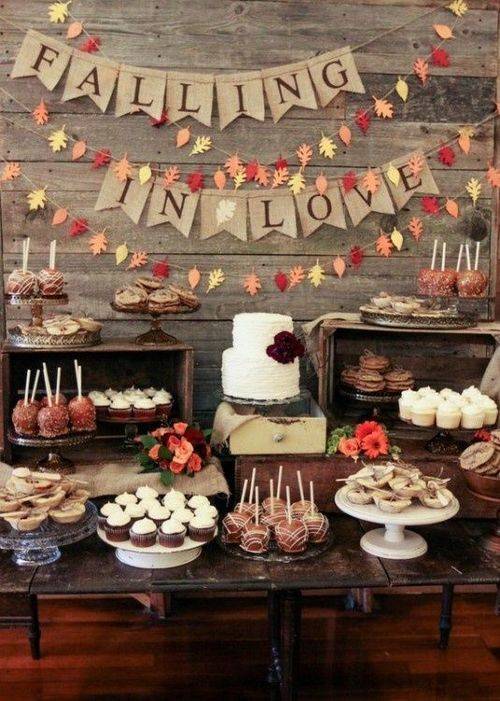 Pumpkins in Glass
If you don't want to carve the pumpkins for a fun centerpiece, simply fill large glass containers with tiny pumpkins. You get the same beautiful fall look and it's super easy to create.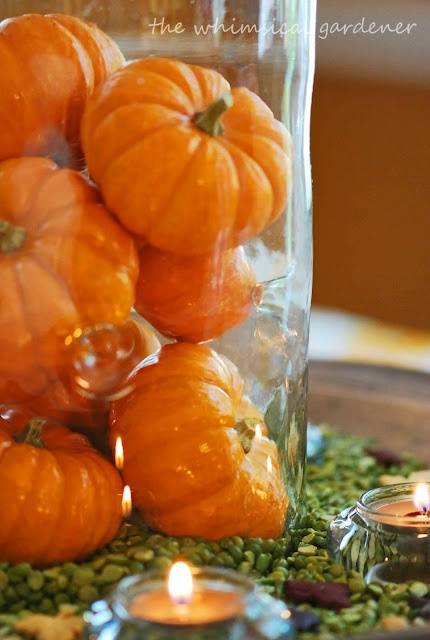 Fall Card Box
Create a cute little place for your wedding shower cards by opening a trunk and hanging a homemade sign on the lid. Guests can place their cards inside when they visit the shower.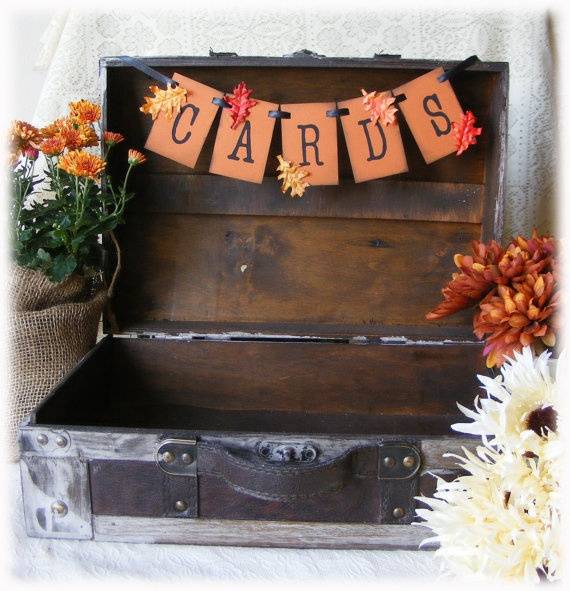 When you use your imagination and creativity, there's no end to the clever and wonderful things you can come up with. Use these ideas for inspiration when planning your own fall wedding shower.