Vintage inspired weddings are absolutely beautiful; it's no wonder they're so popular amongst brides. With vintage-themed weddings, it's the smaller details that come together to create breathtaking weddings. Use these 4 vintage wedding themed ideas to create the most beautiful wedding possible.
Rose Petal Holders
Use vintage sheet music to create rose petal holders for your guests to toss at the end of the wedding. Simply cut the sheet music into a perfect square, then bring one side corner around to the other side corner until you have a cone. Staple or glue together and fill with pretty rose petals.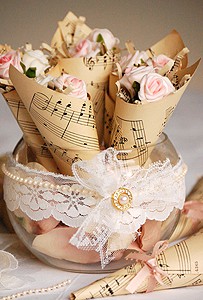 Vintage Wedding Shoes
Wear beautiful vintage style wedding shoes to make a statement at your wedding! The beautiful thing about vintage shoes is that you can include them in your totally vintage wedding or pair them with your more modern dress – whatever suits you best.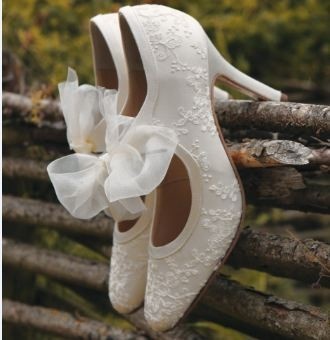 Vintage Doilies
Place vintage doilies in embroidery hoops and hang up in your reception area. Create a grouping on one wall or hang them throughout the room. Vintage doilies also look great on colored tablecloths!
Vintage China
Vintage china creates a beautiful look for your reception tables, and there's a good chance someone in your family has a full set you can borrow. If you have your own set of vintage china, that's even better! It can be paired with more modern dishes or kept totally vintage if you'd like.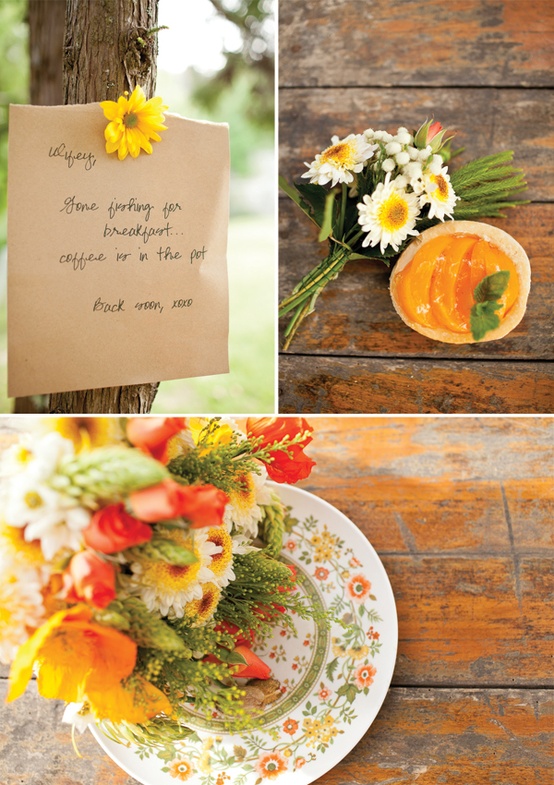 These vintage inspired wedding ideas can provide you with inspiration for the perfect, vintage themed wedding.